1

The apartment made of 25,000 ping pong balls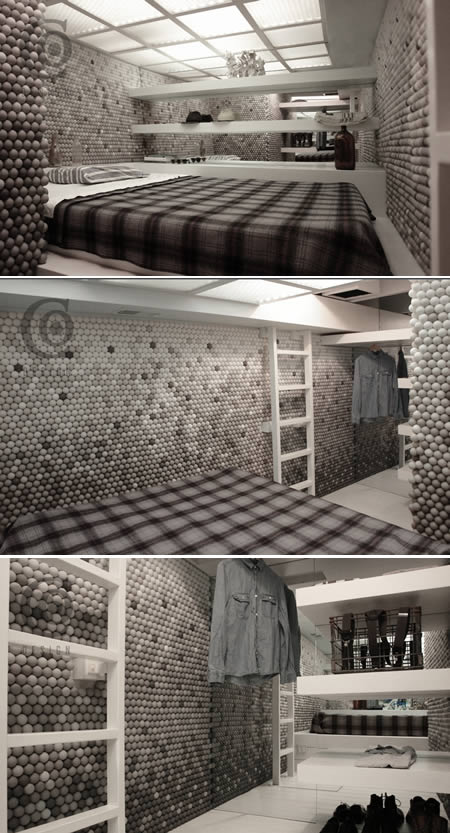 Daniel Arsham's apartment in Brooklyn is the only pint-sized place we've ever wanted to live in. It's a mere 90 square feet -- that's about big enough to fit a toothbrush -- but the decor's so sleek and minimal, we'd trade in our own sardine can in a heartbeat. The apartment's a loft attached to the offices of Snarkitecture, the cool-kid architecture firm where Arsham is a partner, and it's basically just a room that serves two functions: sleeping and dressing. But oh, what a room it is. The walls look like great big, pixelated screens that fade from gray to white as you approach the ceiling. On closer inspection, the pixels are actually ping-pong balls -- a whopping 25,000 of 'em.
2

NY's smallest apartment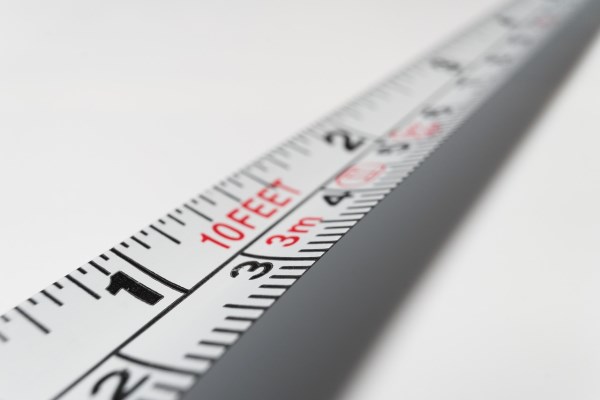 A pair of New Yorkers living in a 175-square-foot studio might just be the wave of the future. Zaarath and Christopher Prokop don't cook in their own kitchen. They "store" most of their clothes at dry cleaners. A cappuccino machine is their only kitchen appliance, and a cat-gym and a queen-sized bed are almost the only furniture. But the Prokops say that they're happy with their home, which cost them $150,000 a few months ago. With two full-time jobs, they'll have paid off the mortgage in just two years.
3

The Hamster wheel apartment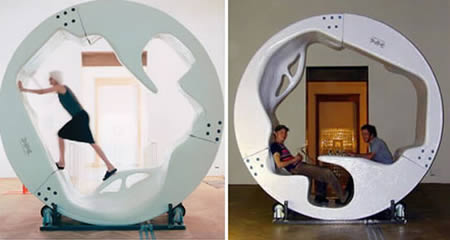 File this one under nuts. Mimicking that of a hamster wheel, the conceptual design puts a handful of rooms in a giant wheel like device. As you turn the wheel – looks like it takes some leg power – and alter its orientation it changes its functionality. In other words, turn it 180 degrees and the kitchen becomes the ceiling and the floor the living room. Hey, it might be viable in a really long tube like design. Ideal for NYC living where you often feel like a rodent anyway.
4

The Jean-Paul Gaultier designed after himself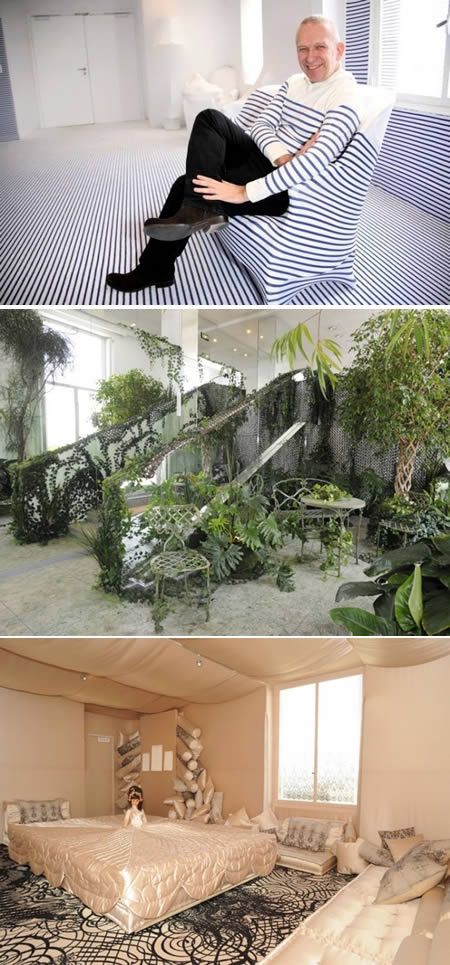 When famous fashion designers show interiors of their homes it's always exciting. This apartment belongs to French designer Jean-Paul Gaultier. It is situated in front of the Eiffel tower, with amazing views over Paris. The interior design seems a bit crazy and monochromatic because of nautical stripes that are running through the apartment walls, floors and furniture. These stripes happened to be a signature of the designer. Besides there are a garden and a doll rooms that also should be mentioned. The garden room is all covered with plants: ivy weaves into the sofa; lichen grows over the woven chairs in the shade of a tree, and moss, like green velvet, carpets the stone. The doll room is also the bedroom. Fabric unfolds on its walls and forms a powdery velum on the ceiling. The corset dress of a fairground doll becomes the bed's giant quilt. In this room, lingerie, a lace that fishnets on the carpet and is mirrored in the window panes.
5

The apartment created out of paper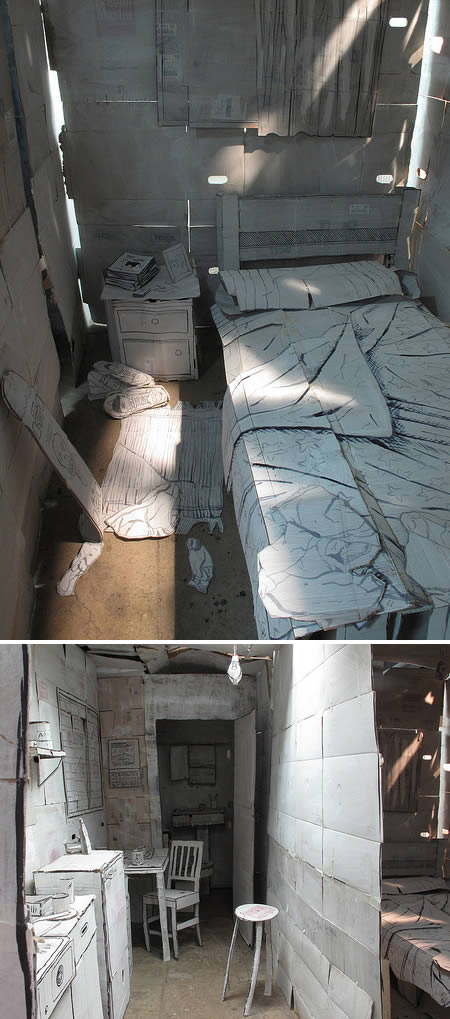 Artist Don Lucho has created "Casa de Karton": an entire apartment (including a toilet, a bed, and even utensils) out of paper and cardboard. While his motivation is unclear, it's still pretty impressive. The apartment has all the furniture and other items that a kitchen or a bedroom is expected to have. Being in these "carton rooms" will make you feel like you're a part of a drawing. Beside the house he has also made a car wreck out of carton, and placed it on the street so it looks realistic.
6

The apartment decorated with paint over concrete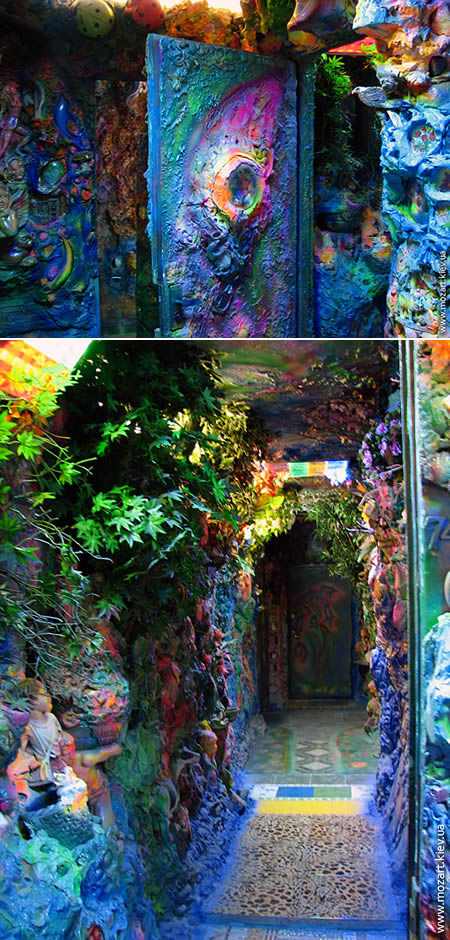 This seems to be just another lobby on the thirteenth floor of a middle class building in Ukraine, with the exception of the unique concrete painted walls. The lady who lives in one of the apartments is devoted to keeping things the way they are supposed to be. According to her, some neighbors tried to protest against the way it looks and they tried to even ruin this artwork, although they couldn't really do much about it. So she is keeping the looks as it is regardless of her neighbors disapprovals.
7

The apartment connected with external stairs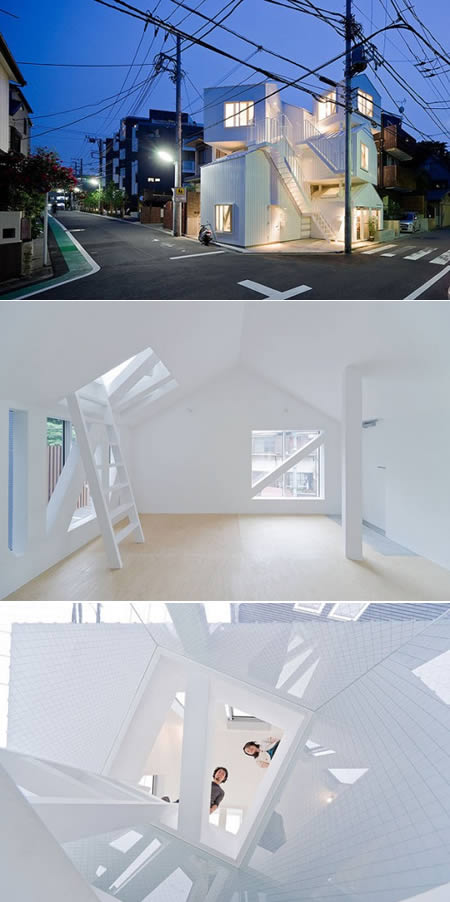 Pictures of Iwan Baan for this building and apartments in Tokyo, designed by Sou Fujimoto. A unique design for this house, in opposition to the district, consisting of 5 separate units with separate bedrooms. All are connected by stairs.
8

The cinema transformed into an apartment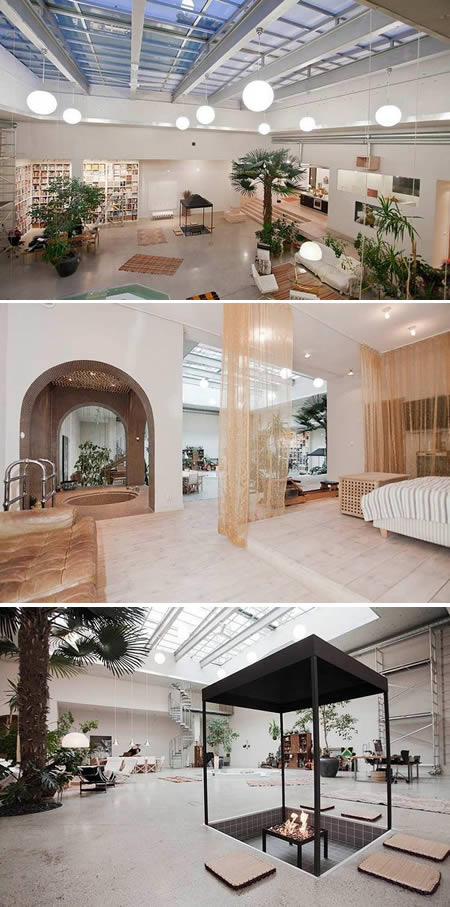 You are looking at a fascinating studio apartment that used to house the Plaza-Astoria Cinema initially opened in 1931. We don't know if this is the consequence of Astoria Cinemas being hit by the financial crisis, but we do know this one bedroom apartment located in downtown Stockholm (district of Vasastan) is currently up for sale for 3 216 400 USD. The total surface of the loft is 423 sqm with terrace of 39 sqm and an orangery of 22 sqm near the Vasa Park. Aside from its impressive size, the former cultural crib also features a large walk-in-closet, a luxury bathroom with adjoining sauna, a Japanese recreational area, a fire ring, a 5 meter high palm-tree (total ceiling height 7.8 meters!) and many more.