There is a cool blog called Sh*t my kids ruined where you can find all sorts of funny pictures that are going to make you think twice about the pleasures of parenthood.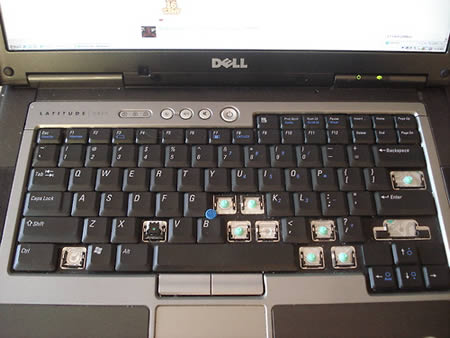 Who lets a two year old watch a movie unsupervised on his wife's laptop so he can still watch the game!? Come on!
"Look, mommy, my beautiful drawing – over my little brother"!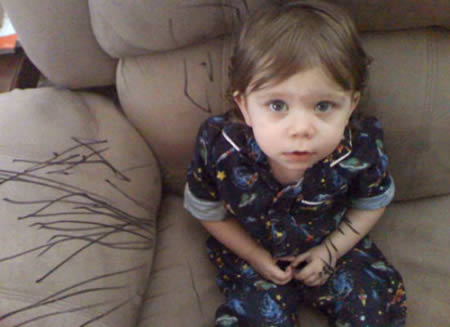 At least this one has an "I'm sorry" face.
Who listens to tapes nowadays anyway? They were doing their parents a favor.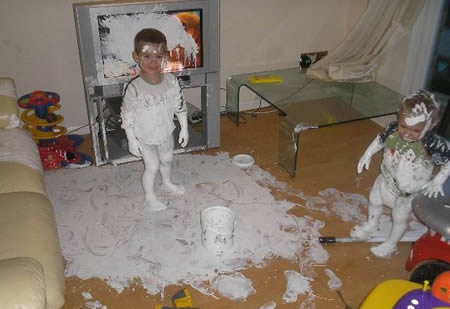 A hell of a painting job.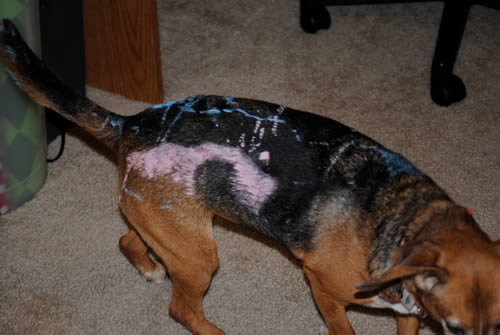 Not even the pet is safe.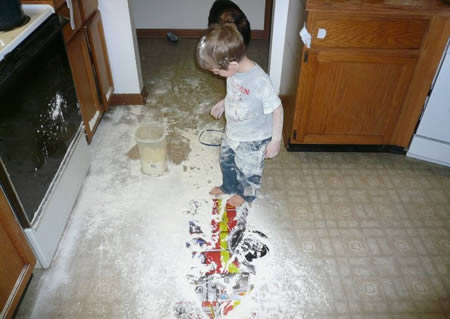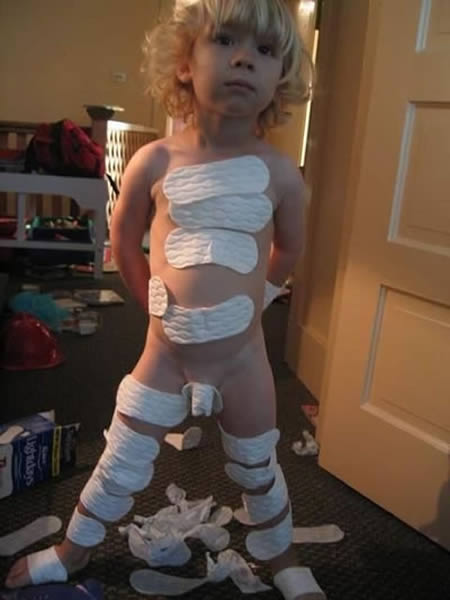 Mama will have to buy more pads for her.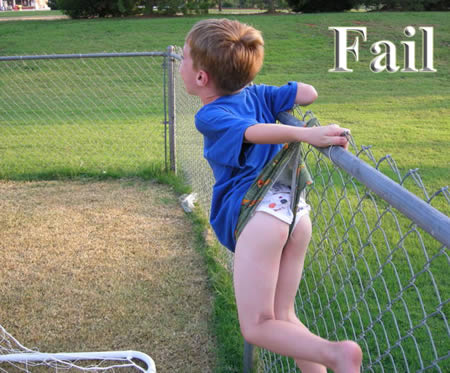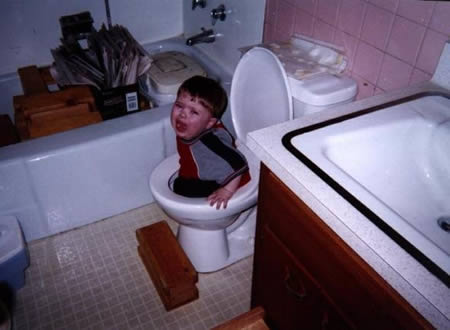 How did he end up there? Take two!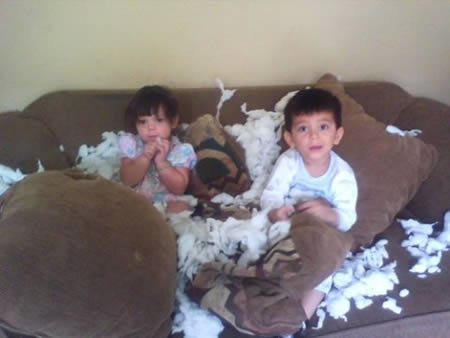 It used to be a lovely couch.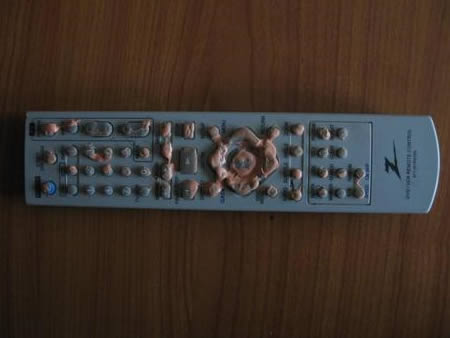 TV remote + gum is not a good mix.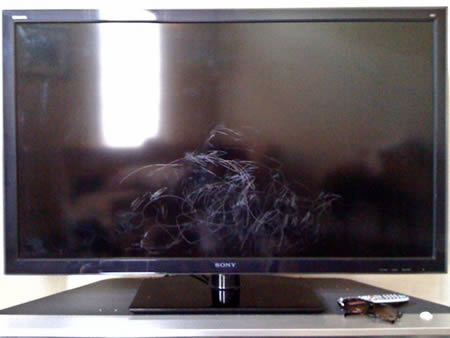 Good bye brand new LCD monitor.