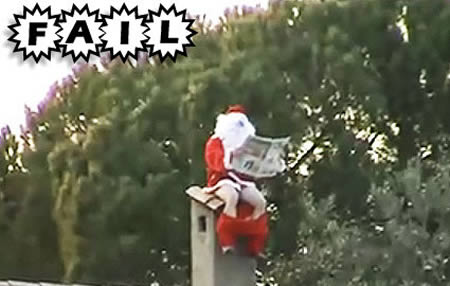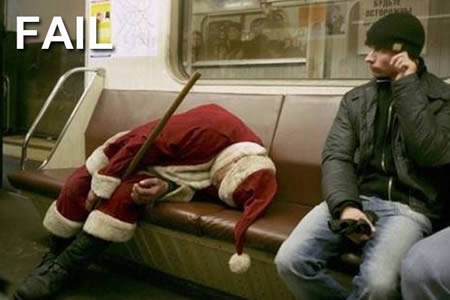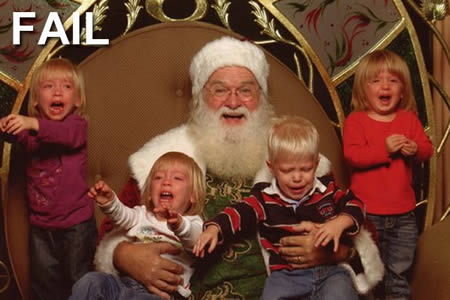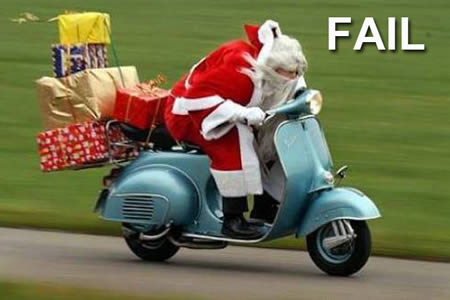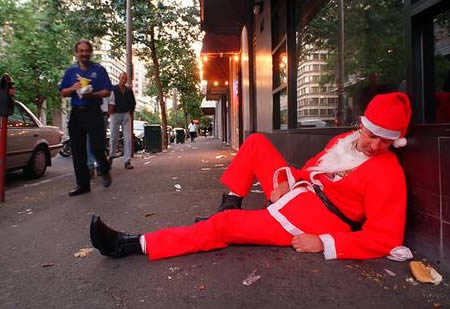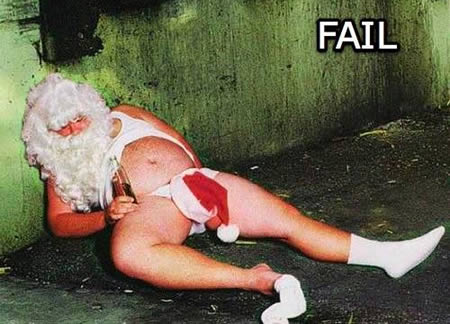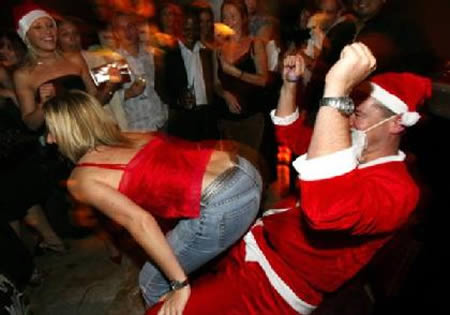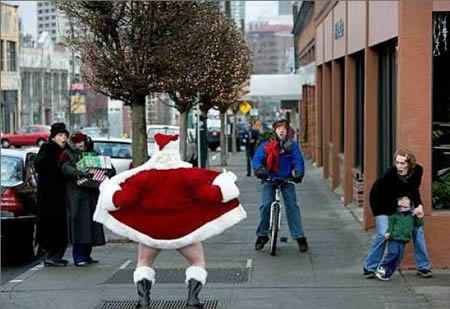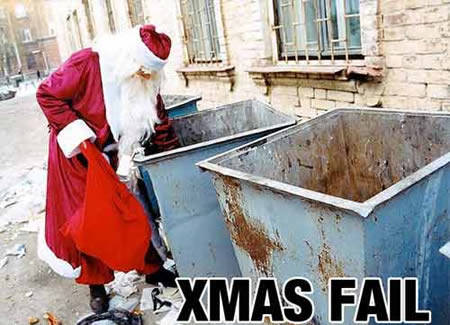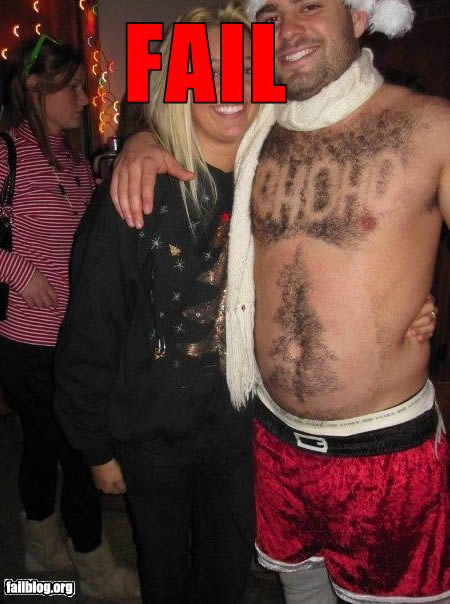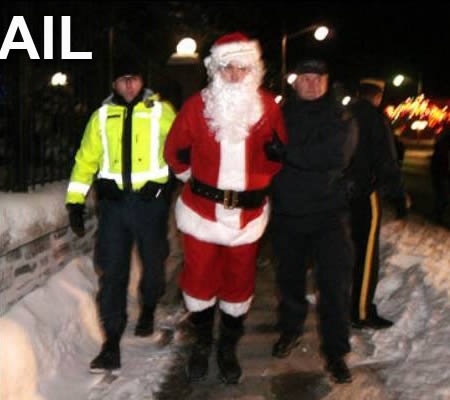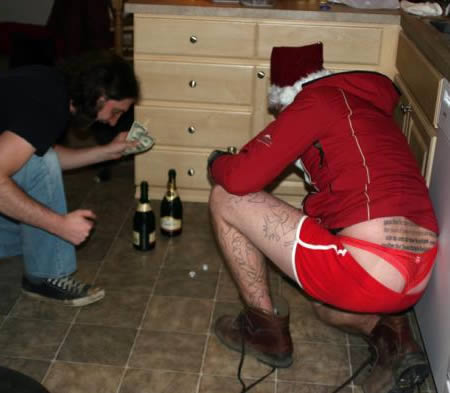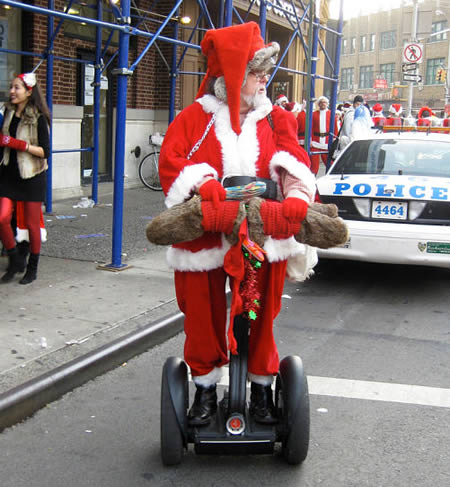 Modern (and lazy) Santa.
Christmas BONUS:
What does Santa do after a hard day's work at the mall? He drinks himself into a cozy stupor, of course! Literally, he does.
You can check it out at 1:48 right after he gets knocked over by surprised strangers stepping out of the elevator. The other golden moments come at 0:18 when he pees on the garage wall and at 0:39. That one you just have to see for yourself.