The worst thing about failing in this sport is that it reaaally hurts! Thirteen funny ice skating pictures to prove our case.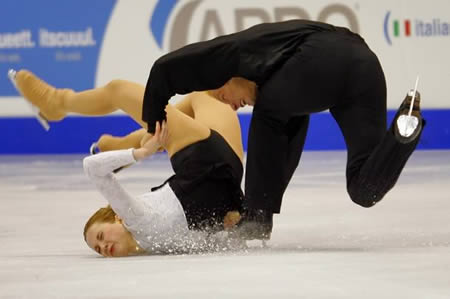 Ooooooooooops! Talk about funny ice skating pictures.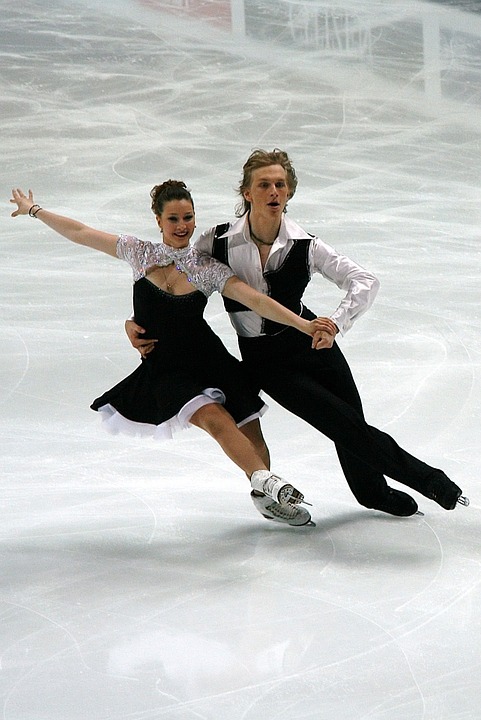 Italian skaters Barbara Fusar Poli and Maurizio Margaglio.
Ice dancers Margarita Drobiazko and Povilas Vanagas of Lithuania fall during the 2006 Winter Olympics.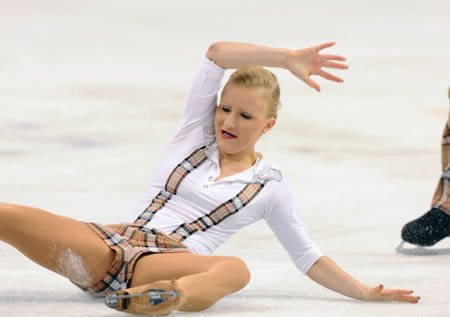 Anais Morand hitting the ground.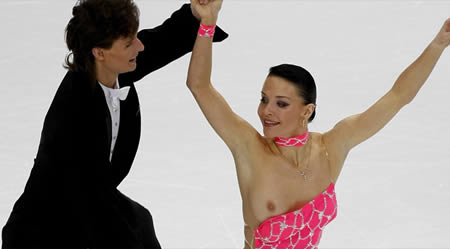 Ekaterina Rubleva of Russia loses her top as she performs with Ivan Shefer.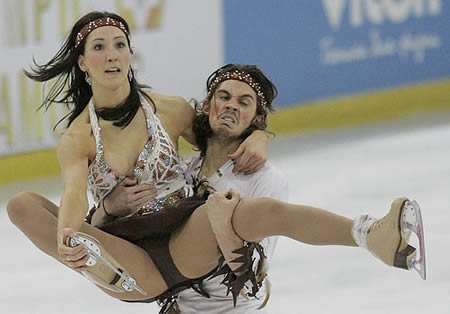 This skater didn't seem happy at all.