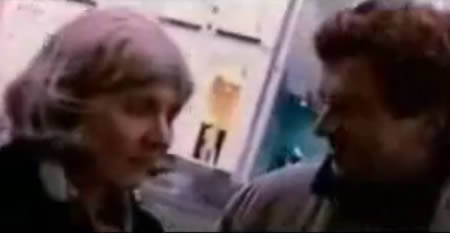 Typical street interview about sex goes hilariously wrong.
Note: It was too funny to be true. This video is just a fragment of the Belgian humorous TV-show 'In de gloria'.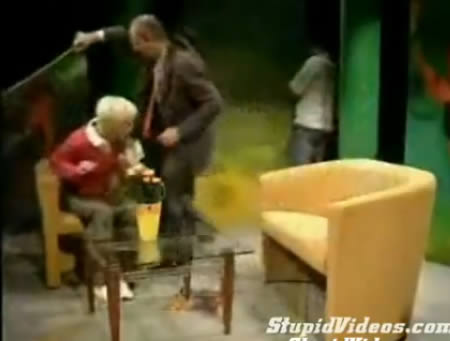 The set starts falling apart scaring the interviewer.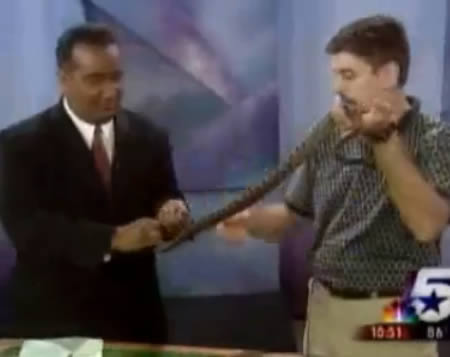 This guy is interviewing a snake expert when all of a sudden a lizard jumps on him. Hilarious.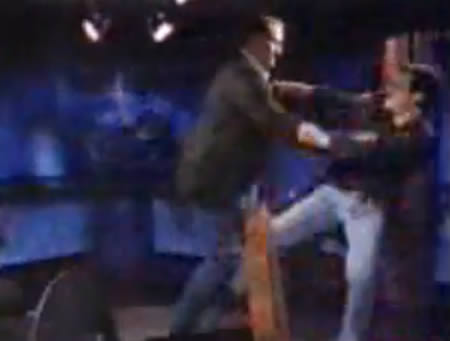 This guy gets really mad because the interviewer kept calling him 'Chris'.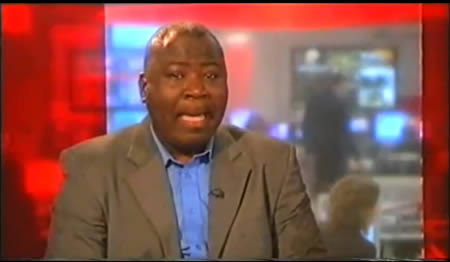 This poor guy had gone for a job interview and got mixed up with the guest! His face at the beginning is hilarious, you can see how he goes from fright to shock to puzzlement to "WTF" and finally decides to just follow along.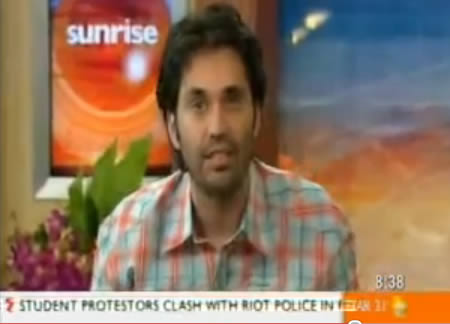 This guy takes the opportunity that he is being interviewed live and breaks up with his girlfriend on air.
Note: This was a prank done by The Chasers War on Everything, a comedy stunt program in Australia. He was getting interviewed by a different program and decided to make it funny for his own television program.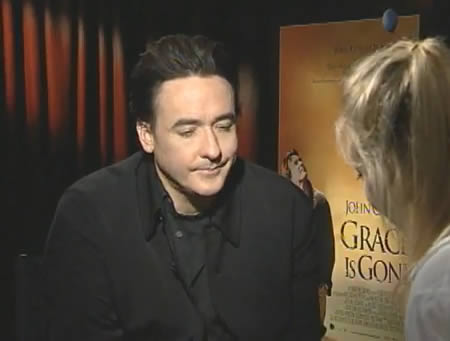 A host mixes up John Cusack with Kevin Spacey.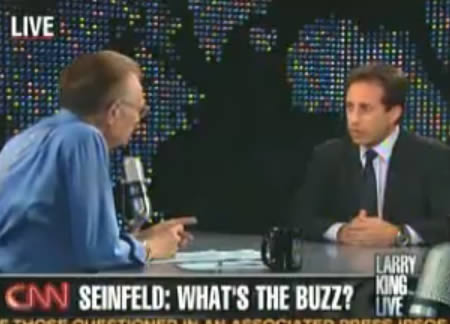 Jerry Seinfeld gets really mad at Larry King for asking him if his show was cancelled.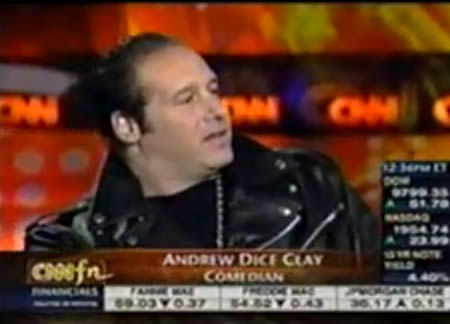 Watch Andrew Dice Clay ruin this guy's interview and self esteem.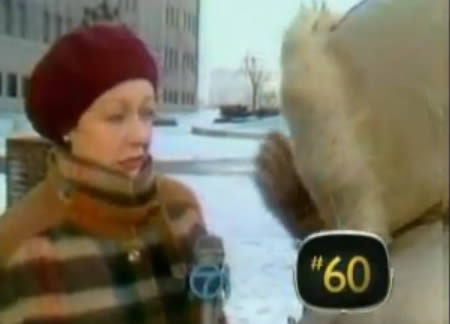 A reporter makes one simple question and this woman decides to tell all her secrets.