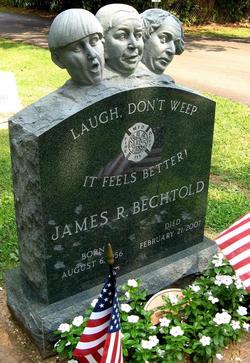 Three Stooges Headstone for James Bechtold, Metuchen, NJ.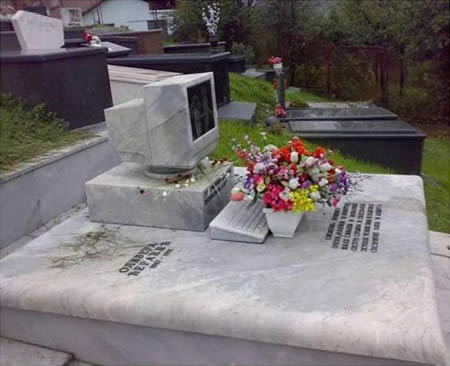 You know you are a Super Geek when your gravestone is a computer. That's just awesome and wrong at the same time.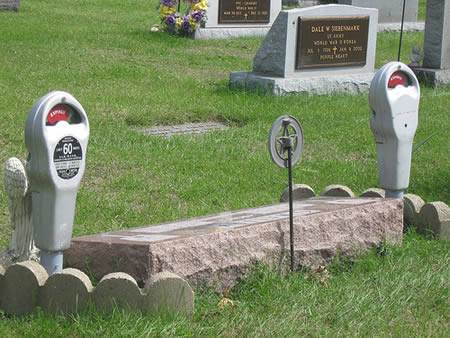 Expired headstone at the New Buffalo, Michigan cemetery.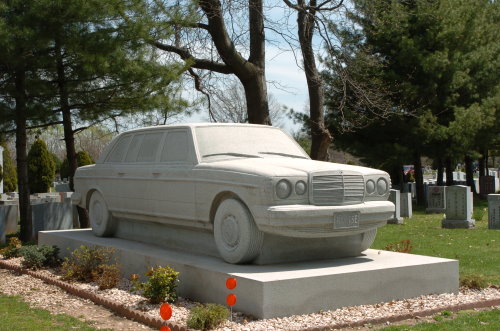 Ray Tse, Jr. fantasized as a teenager about getting a driver's license and owning a luxurious Mercedes Benz. Ray died in 1981 at the age of 15. His desire was posthumously and eerily fulfilled when his millionaire brother, David, commissioned a 36-ton granite memorial sculpted to resemble a full-size 1982 Mercedes Benz 2400 Diesel limousine.
The granite automobile, reported to have cost about $250k, is parked on a low pedestal behind the family mausoleum in Linden, NJ. On both the trunk and the front, granite vanity license plates read: "RAY TSE." The carving is meticulous, accurate in every detail, save for the missing hood ornament and sideview mirrors (which would have been too easy for vandals to snap off). Three stonecutters spent 1 1/2 years creating it from a 66-ton block of granite at Rock of Ages, Barre, VT.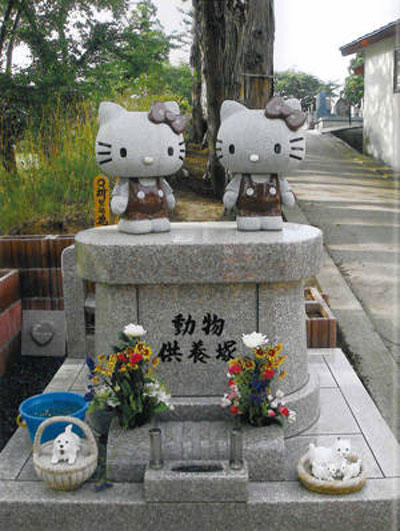 A Hello Kitty gravestone carved in grey granite, seen at a Tokyo gravestone showroom. Price: 140,000 yen.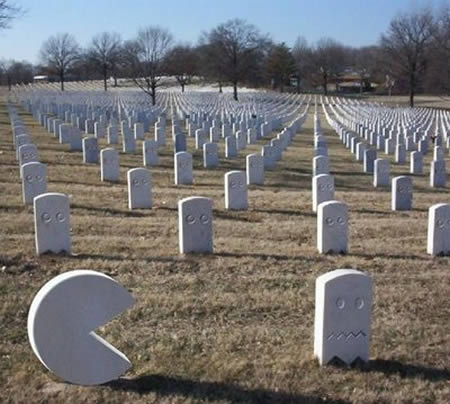 I'm not sure if this is not photoshopped but it definitely looks cool.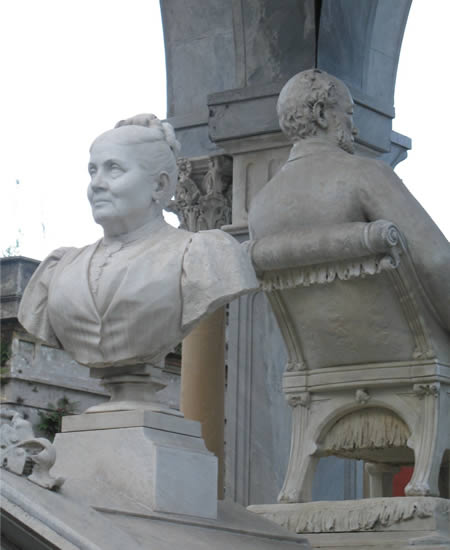 This headstone is located at the Recoleta Cemetery in Argentina. What's unusual about it? Well, a man sitting in his sofa looking serious into the horizon and a woman is seated in another one, in his back, but they are looking into opposites sites. They are placed like that because he died first, so the family made his Mausoleum. Some years after, when his wife died too, in her testament she asked to be placed in that way so as to represent their marriage: they spent their last 30 years without speaking a word.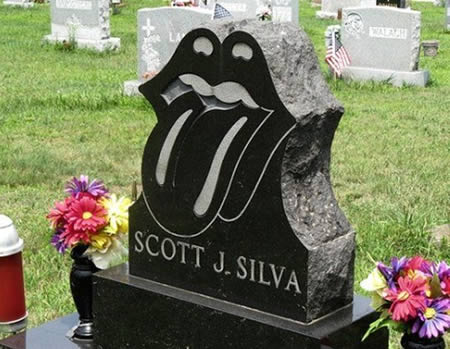 Rolling Stones' biggest fan rests here.