Always complaining about how terrible traffic is? Then take a look at these busy roads with some of the worst traffic jams ever, that'll make you feel the luckiest person on earth.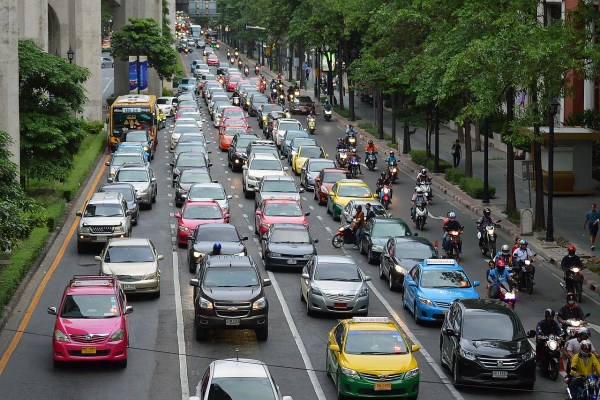 The world's longest traffic jam was 110 miles (176 kilometers) long, between Paris and Lyon on the French Autoroute in 1980.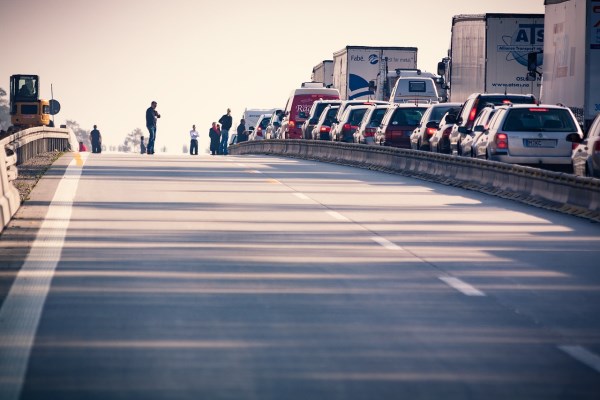 A 60-mile-long traffic jam on a major Beijing highway has lasted more than nine days, with stranded drivers taking to playing chess on their cars as local vendors organize roadside shops like in a Cortázar short story. What's causing this potentially month-long jam? In short, increased traffic on the highway mixed with maintenance and construction. Britain's Sky News reported the snarls have been commonplace since May as a result of a spike in the number of trucks using the roads, with the daily peak reaching about 17,000. In this specific case, cars and trucks have been piling up since August 14, 2010 on the National Expressway 100, which is also known as the G110, the major route from Beijing to Zhangjiakou.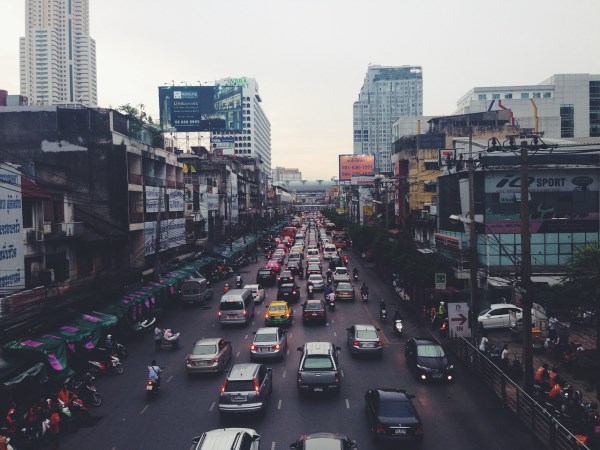 A traffic jam in Sao Paulo, Brazil. In June 2009, Sao Paulo set a new record for bad traffic, 295km of traffic jam accumulated throughout the entire city, meaning over 35% of the city's roads.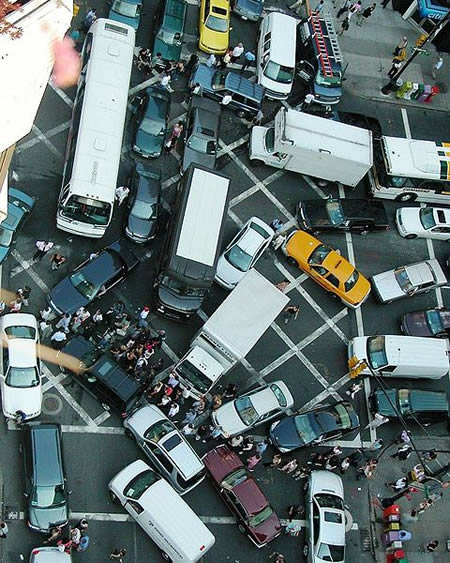 Gridlock resulting from vehicles and pedestrians "blocking the box" at the intersection of 1st Avenue and 57th Street in New York City.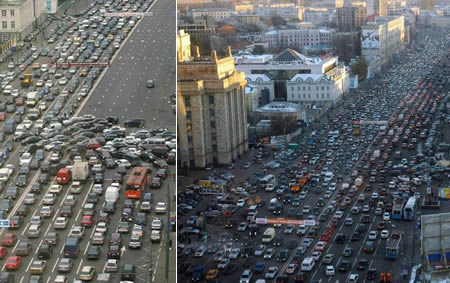 Moscow also has different reasons for traffic jams. One of them is frosty severe winter. Transportation roads cannot work well because of black ice. The other problem is high quantity of life and, as a result, possession of many vehicles. And apparently, some streets must be reconstructed and broadened.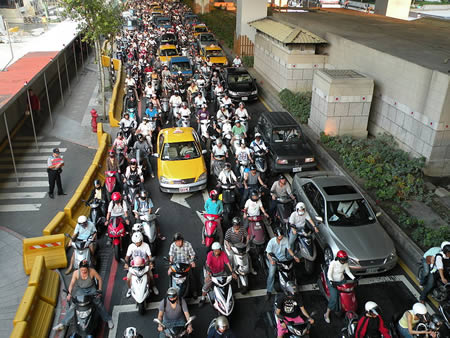 Car and Motorcycle jam in Taipei.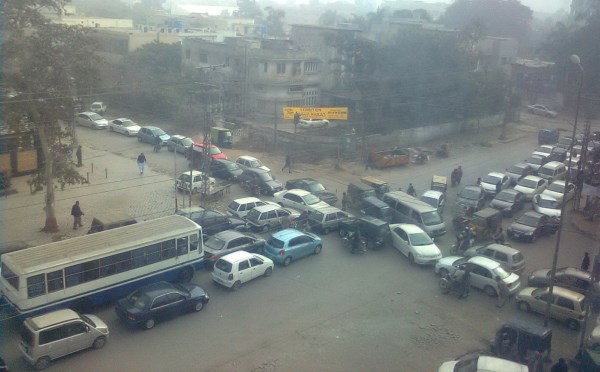 Vehicles are stuck in a traffic jam caused by a demonstration held by flood-affected people demanding that the government provide aid to flood victims in Nowshera, Pakistan.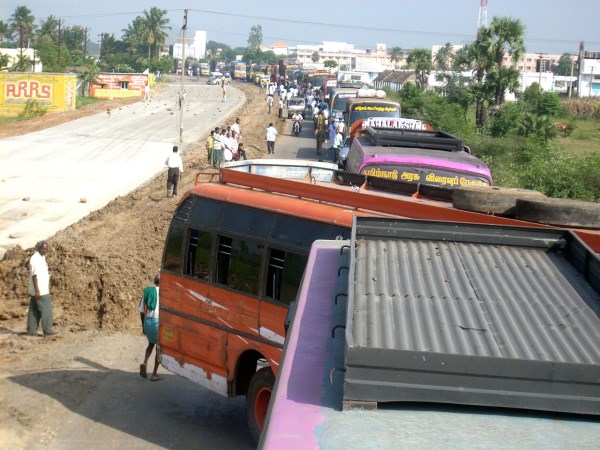 Traffic jam caused by the celebration of the Diwali in North India.
Patna witnessed unprecedented traffic jam in December 1, 2009, following protest rallies taken out by different organizations in support of their demands. Throughout the day, traffic chaos ruled all the roads giving a tough time for commuters.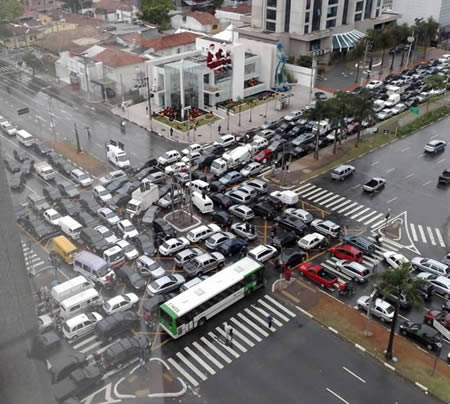 Another picture of Sao Paulo, at the intersection of Faria Lima and Juscelino Kubischek Avenue.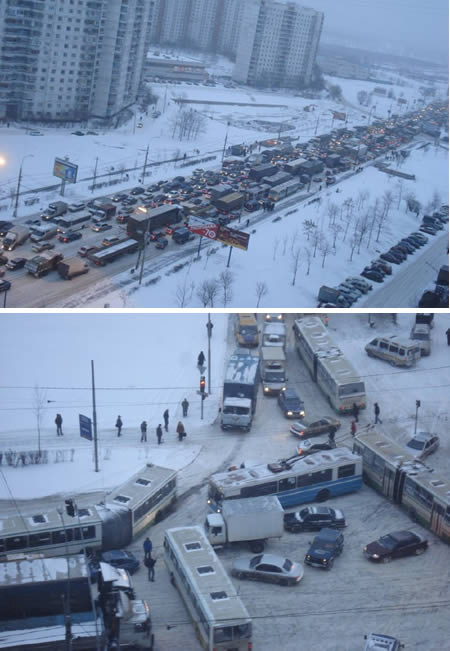 Frozen Traffic Jam in Moscow.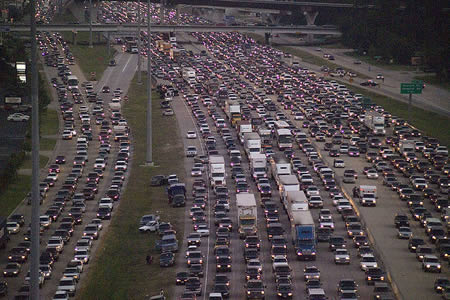 Traffic congestion caused by people fleeing from Houston, Texas, due to Hurricane Rita in 2005. Evacuees used Interstate 45 which was/is an official evacuation route.