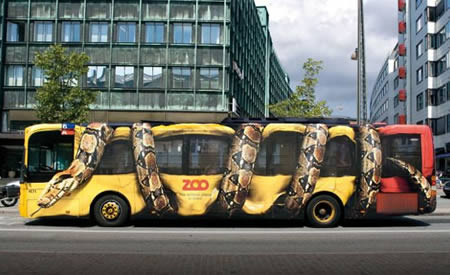 The commercial titled Snake Bus was done by Bates Y&R advertising agency for Copenhagen Zoo company in Denmark. It was released in December 2009.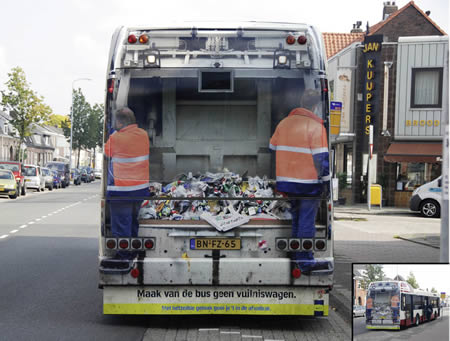 Don't turn the bus into a garbage truck. It's just as easy to throw your trash in the waste bin. Ads on buses from Holland.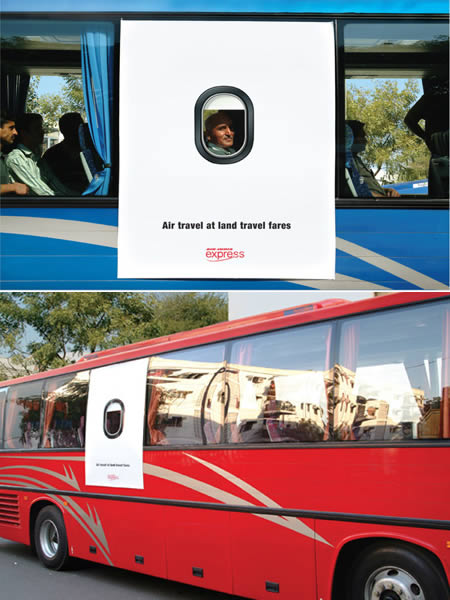 "Air travel at land travel fares."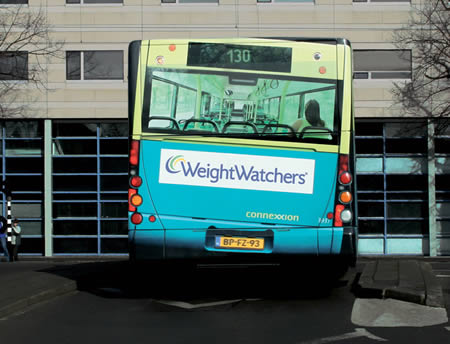 Cool Weight Watchers bus ad.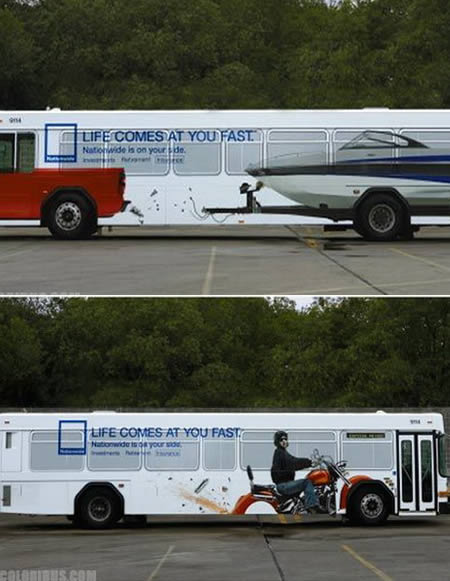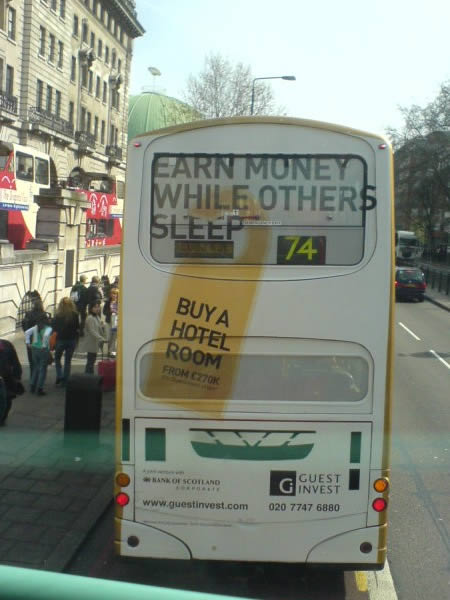 GuestInvest - a company offering you the right to buy a hotel room and rent it on your behalf like a hotel - has put some advertising on the back of this bus. Clever strapline "Earn Money While Others Sleep."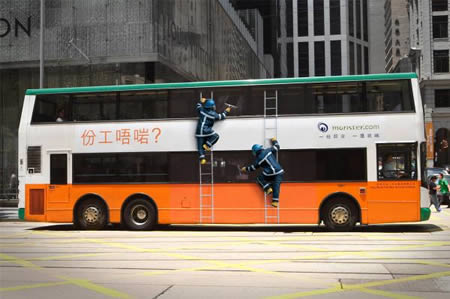 The commercial was titled Wrong job, Bus panel was done by JWT, Hong Kong advertising agency in HONG KONG. It was released in July 2007.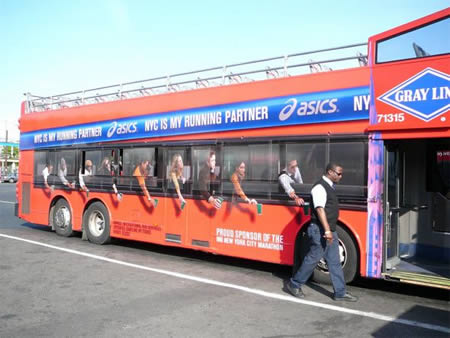 Proud sponsor of the ING New York City Marathon.
ASICS. NYC is my running partner.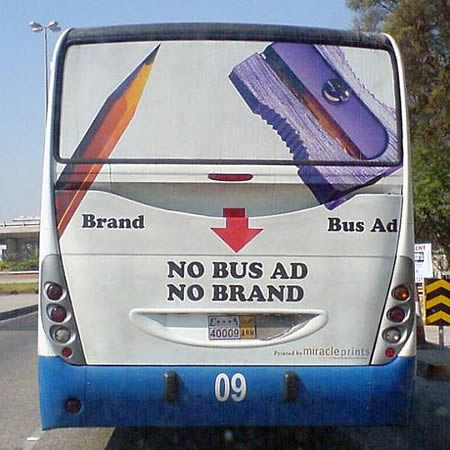 Advertising that goes beyond the obvious.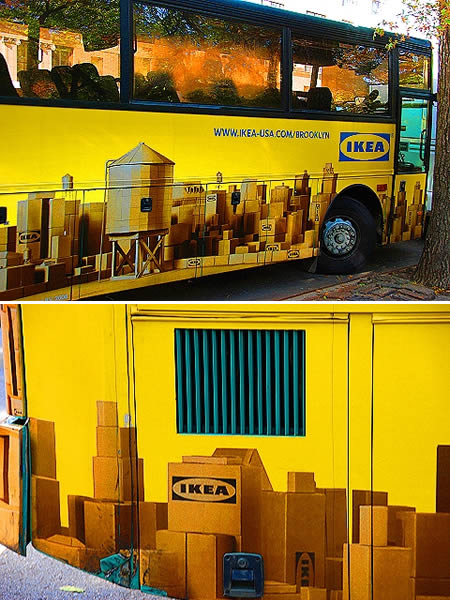 Folks from Ikea built a mini New York City out of boxes, photographed it, and then pasted it on a huge bus.