Muscular bodies are not exclusive for men. Meet ten amazing female bodybuilders who spent way too many hours in the gym.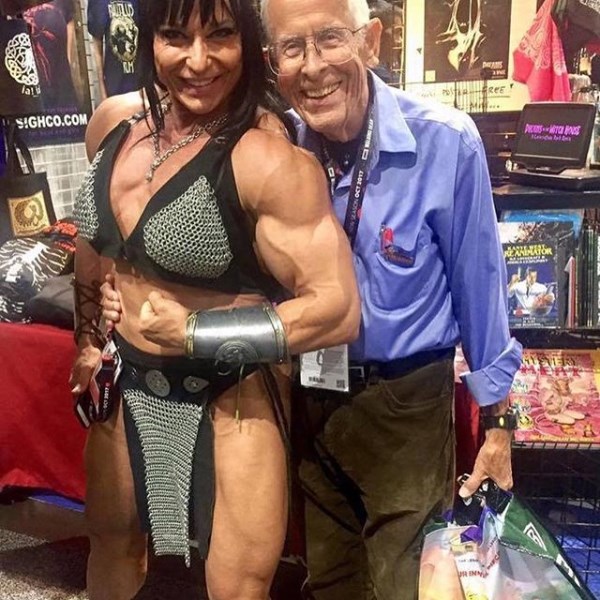 Irene Andersen was born in Denmark in 1966. Raised in Malmo but moved to Gothenburg when she was 20, Irene spent years in the gym, and worked hard to build this wonderful body, one of the most successful among female bodybuilders.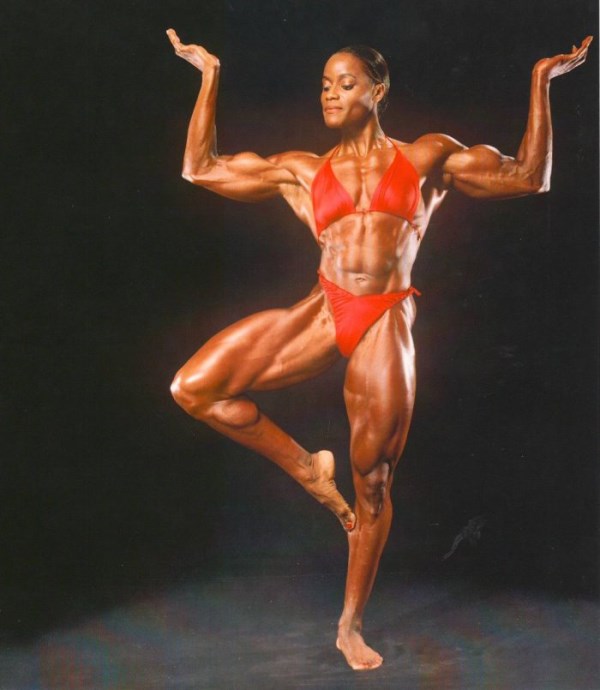 Yolanda Hughes turned pro in 1992 by winning the IFBB World Amatuer Titles and went on to win the 1997 and 1998 Arnold Classic Champion and also made six Olympia appearances. Through her pro career she competed strictly in either the Arnold or the Olympia, never variating to other shows for female bodybuilders. She competed at around 164lbs and is now retired from bodybuilding, operating her own business in Washington state.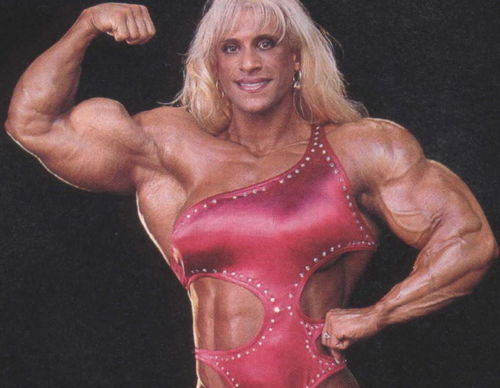 Kim Chizevsky, Ms. Olympia 1996-1999.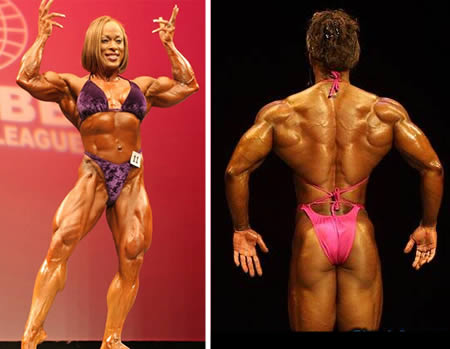 Rosemary Jennings. One of the greatest bodybuilders in the history of
sports.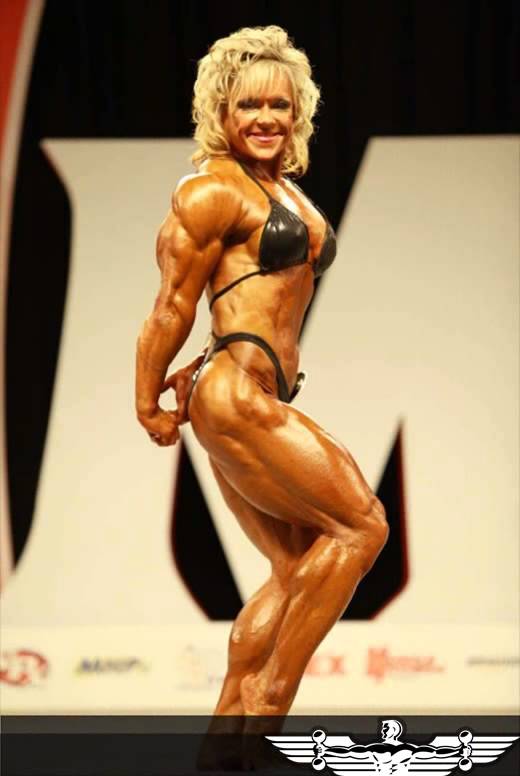 Lisa Aukland won the 2008 IFBB Atlantic City Pro Women's Bodybuilding Championships held in Atlantic City, New Jersey.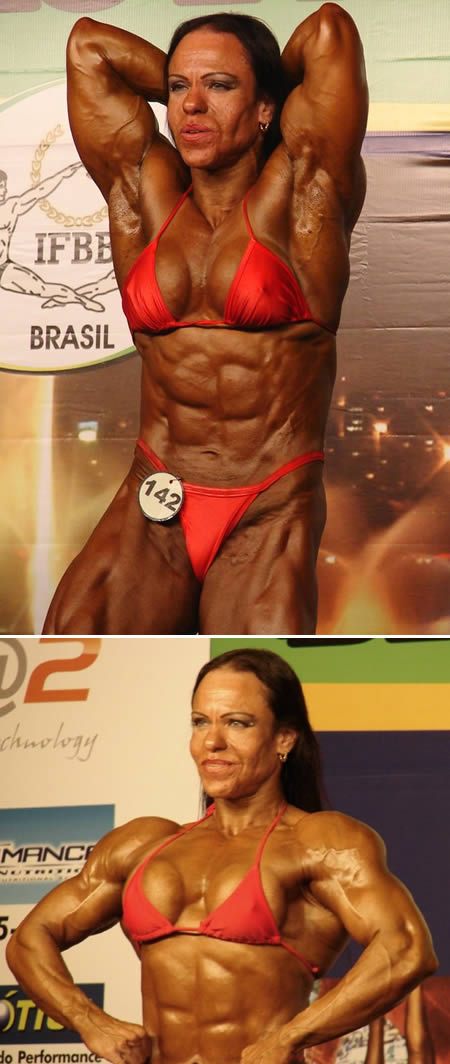 Ana Claudia Pires is a Brazilian female bodybuilder. She is 8-time Rio de Janeiro state champion, 4-time Brazilian champion, 2-time South-American champion and placed 8th twice on the World Championship.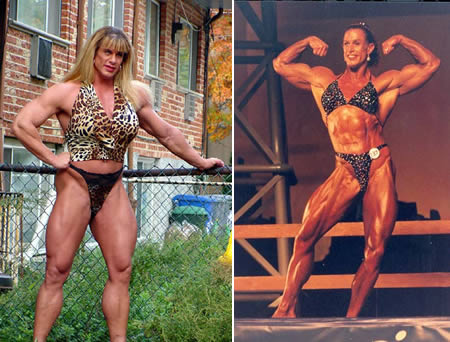 Nicole Bass is one of the largest female bodybuilder in the world. She is the overall winner of the 1997 NPC National Bodybuilding Championships and has competed in the 1997 Ms. Olympia contest. Later she went into Pro Wrestling in which she is now working at independent shows worldwide.

Juliette Bergmann is a Dutch female bodybuilder who won the 2001 Ms. Olympia.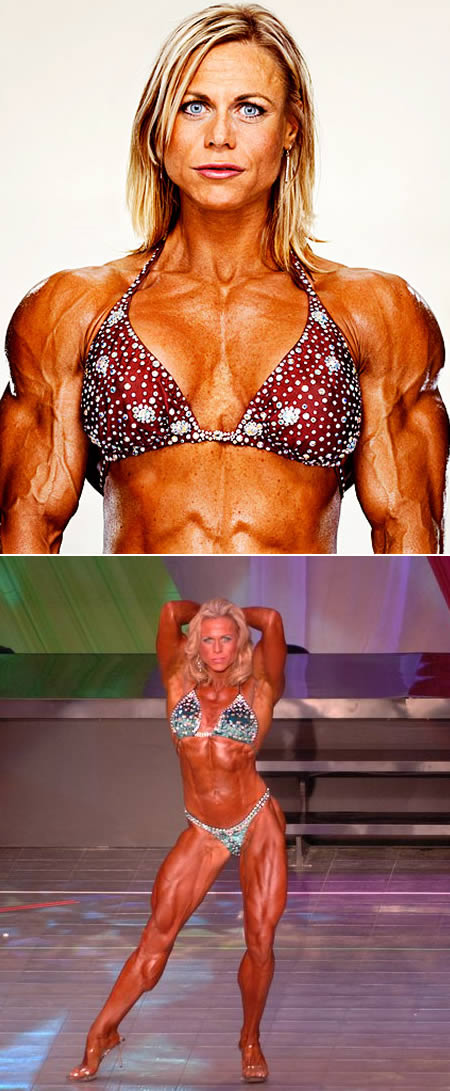 Pro bodybuilder Christine Roth is from Ontario Canada. She is known for entering competitions with paper-thin skin in ripped condition with very little bodyfat.