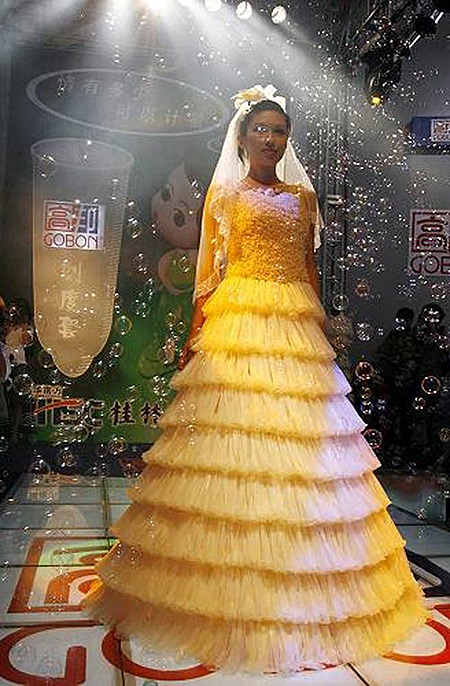 This is a wedding dress made entirely of condoms and was specially designed for the Condom Fashion Show in Beijing, China.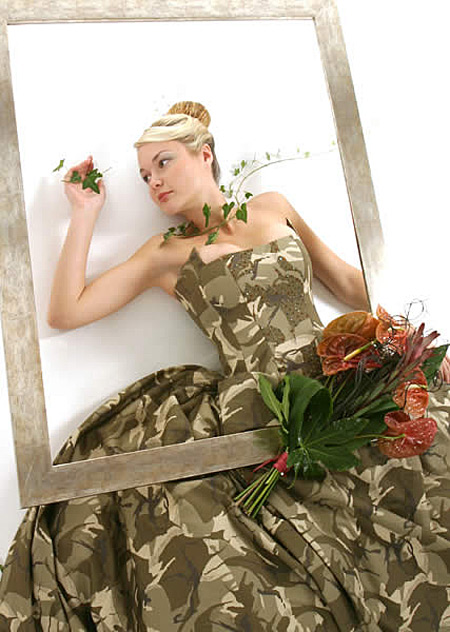 War time is not an excuse for not having a wedding party anymore, with this camouflage dress designed by the artist Erika Sarkozi.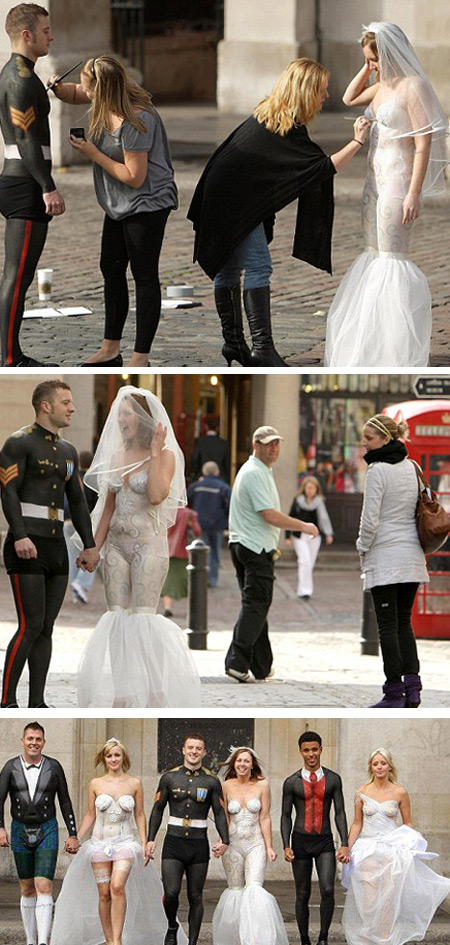 This wasn't a real wedding; actually it was part of a reality show from the British TV where few of the competitors have to stand in full view almost naked in the middle of the city downtown. A very good idea for some of us who don't want to waste time after the wedding night and go straight to the point.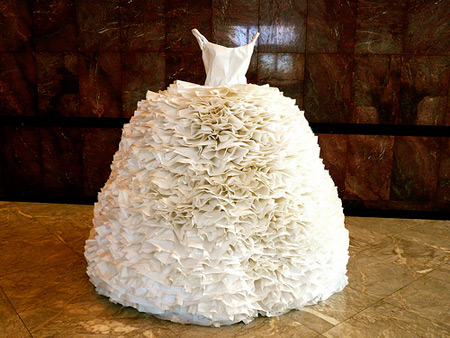 Be careful not to stand next to anything flammable if you want to wear this paper frock.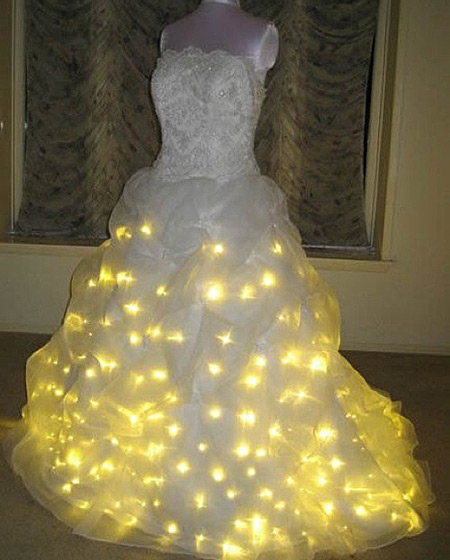 This is all a classy lady wants on her big day. A little glitz…a little sparkle.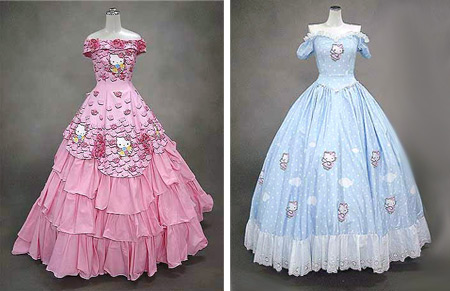 Hello Kitty fans may just fall for this pink wedding frock.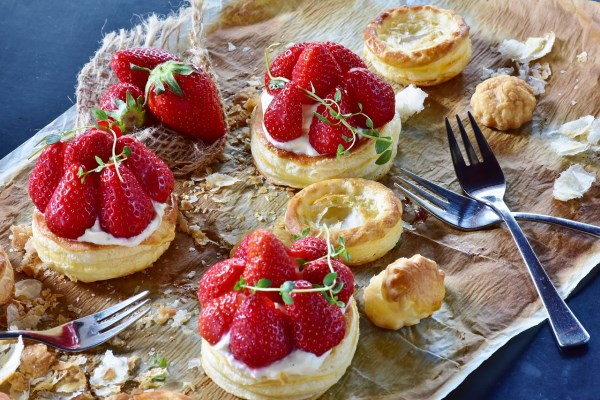 Baker Valentyn Shtefano and his bride Viktoriya show off her wedding gown, which Shtefano made out of flour, eggs, sugar and caramel, in the western Ukrainian city.
The dress — made of 1,500 cream puffs and weighing 20 pounds — took the 28-year-old baker two months to make, and by the end of the wedding reception, bride Viktoriya said she didn't want to take it off.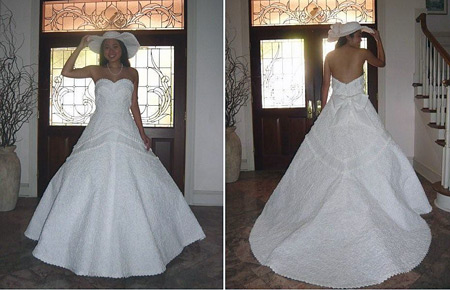 This lovely bridal gown is absolutely charming. Or should that be Charmin? Far from being a priceless designer number, the dress is made entirely from toilet paper, tape and glue. Its maker, Ann Kagawa Lee of Honolulu, Hawaii, took inspiration from the film "Gone With the Wind" and Japanese Origami.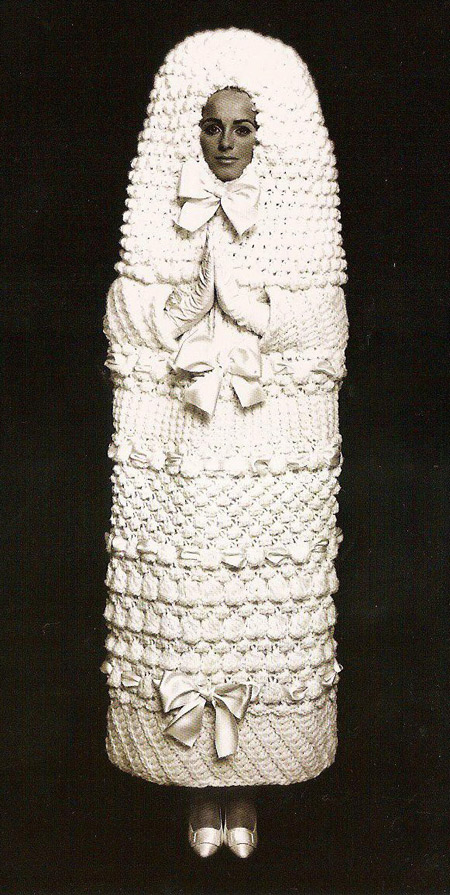 Yve St Laurent designed a wedding dress based on the Russian matryoshka nesting dolls, the dress is crocheted and looks a little …odd?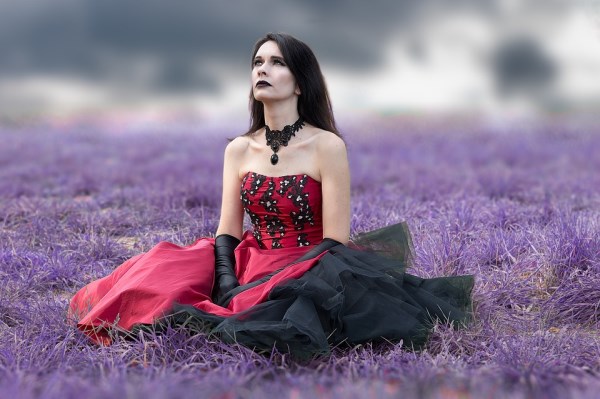 If you are contemplating a gothic style wedding then you may have been visualizing a gothic style dress and some heavy eyeshadow. That is exactly what couple Julie Williams, 45, and Dylon Holroyd, 49, did when they had an extreme gothic wedding.