1

McLobster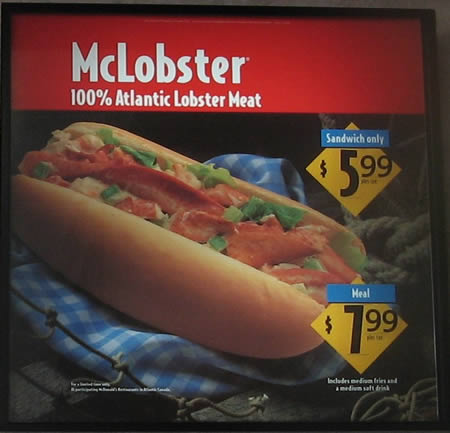 The McLobster is a lobster roll available seasonally and only in the Maritimes Provinces and Maine. It is called McHomard in French.
2

Vegetarian burgers: McVeggie and McAloo Tikki Burger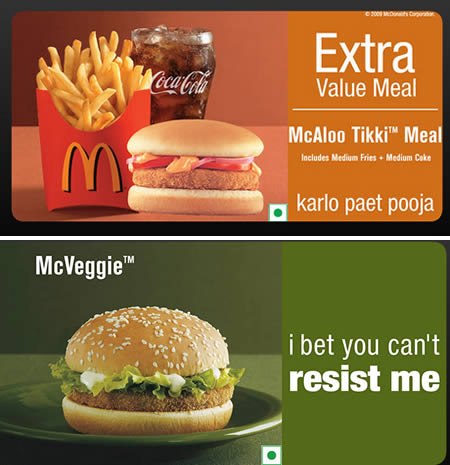 In India, selling beef is prohibited (Hindus revere cows), so there you are going to find these two totally vegetarian sandwiches. The McAloo is made with regular bun, a crispy, breaded spicy potato and vegetable patty, eggless tomato mayonnaise, two slices of tomatoes and shredded onion. The McVeggie looks similar to the McAloo Tikki Burger, but is made out of mixed vegetables, peas, and spices, lettuce and veg mayonnaise.
3

Shrimp Burger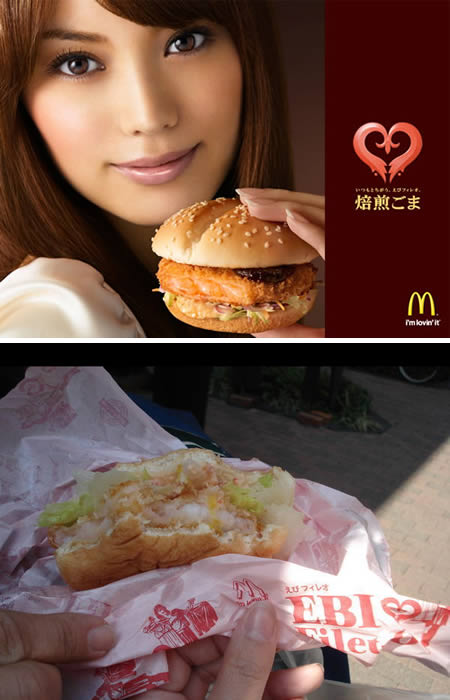 After McDonald's posted a loss in 2002 amid the mad cow scare, the company added in 2005 a new item to its menu in Japan: the shrimp burger. That was the latest effort by the Japan unit of the U.S. fast-food chain to win over Japanese palates and spark sales.
4

McKebab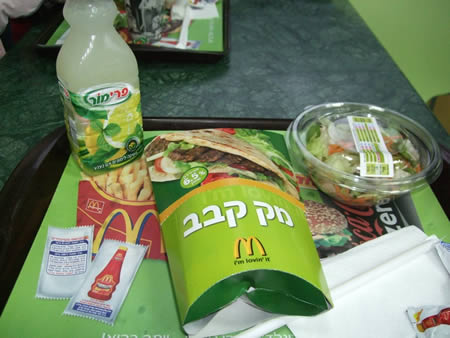 McDonald's has Kosher branches only in Israel and Argentina. There you can eat the McKebab (kebab served on flatbread). Israel and Argentina are also the only places in the world where McDonald's burgers are barbecued on charcoal rather than fried.
5

Beef Fan-Tastic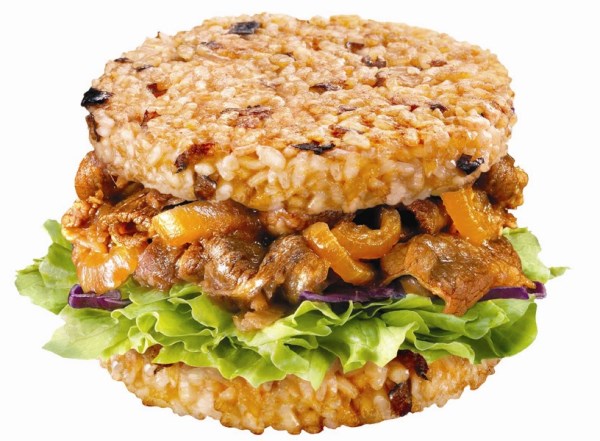 The name Beef Fàn-tastic is unique to Singapore, the name of the dish emphasize the "fan" word which is rice in Mandarin. Beef Fàn-tastic offers tasty sliced beef, grilled onions, crunchy lettuce and sliced red cabbage between two toasted premium white rice patties.
6

KiwiBurguer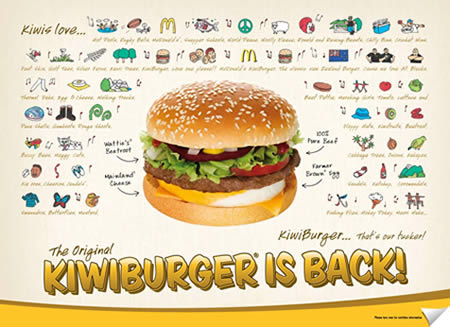 The KiwiBurger is a hamburger sold at McDonald's restaurants in New Zealand, and it's a McDonald's menu item you won't find anywhere else in the world. The burger has ingredients that are not a part of any other product (beetroot for example), while eggs are cooked on a special grill. It consists of a 100% pure beef patty, Farmer Brown egg, Wattie's Beetroot, tomato, lettuce, Mainland cheese, onions, tomato sauce, and mustard on a toasted bun.
7

Gazpacho Alvalle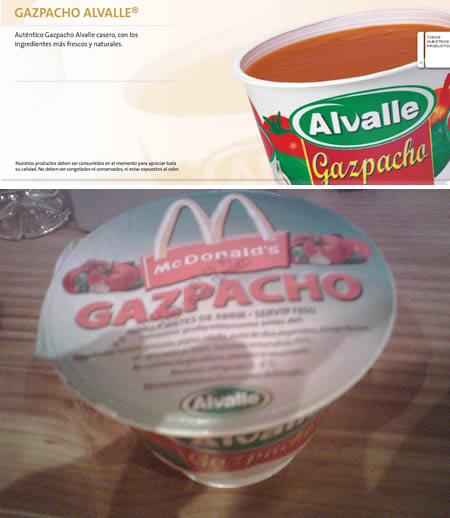 Gazpacho is a cold Spanish tomato-based raw vegetable soup which is served in sealed plastic cups. Gazpacho is mostly consumed during the summer months, due to its refreshing qualities.
8

Shake Shake Fries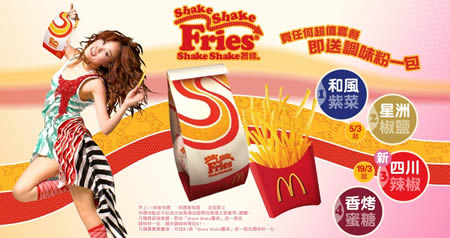 Shake Shake Fries are sold in Hong Kong and are only available at certain times throughout the year. There are several different flavors including seaweed, chargrill, French onion and salt and pepper.
9

McArabi Chicken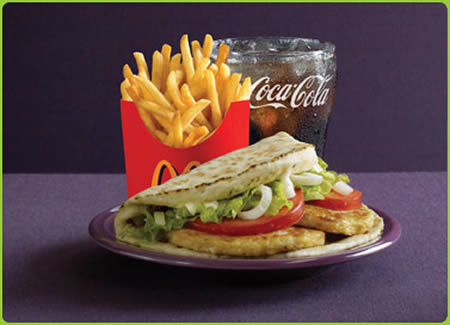 In Saudi Arabia no pork products are served as it is prohibited by Islamic law. But you can eat the McArabi Chicken which is a popular Arabic-themed sandwich. It's made out of two grilled chicken patties (de-boned breast meat), Arabic bread, lettuce, tomatoes, onions and garlic sauce.