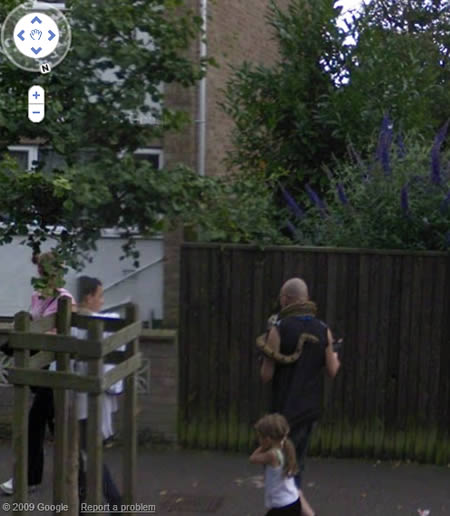 You'd walk your pet dog, so why not a pet boa constrictor? Leon Kidd, 25, who has five snakes, was photographed by Google Street View with his 10ft red-tailed boa Nibblez as he carried her along Clarkson Road in North Earlham, Norwich.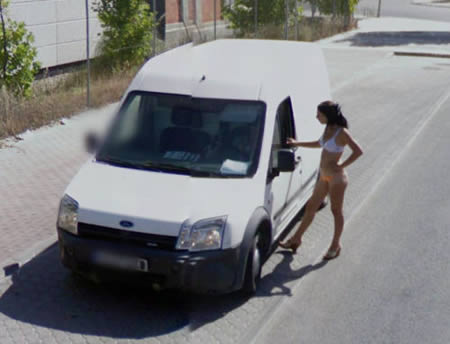 If you're out cruising in Spain with the company Ford Transit Connect, try not to get busted by the Google Street View car when soliciting a lady-of-the-night wearing a barely-there thong.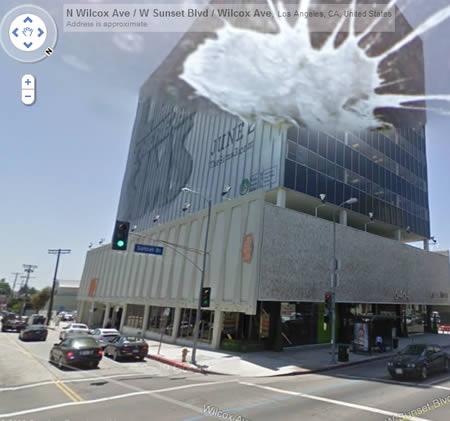 For anyone who's ever been caught truck partying or pantsless on Street View, a brave pigeon in Los Angeles has taken the fight to the Google Van.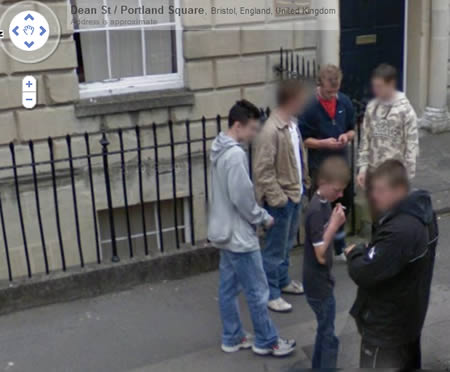 Underage smoking caught on camera. Unfortunately for the kid only his hair was blurred.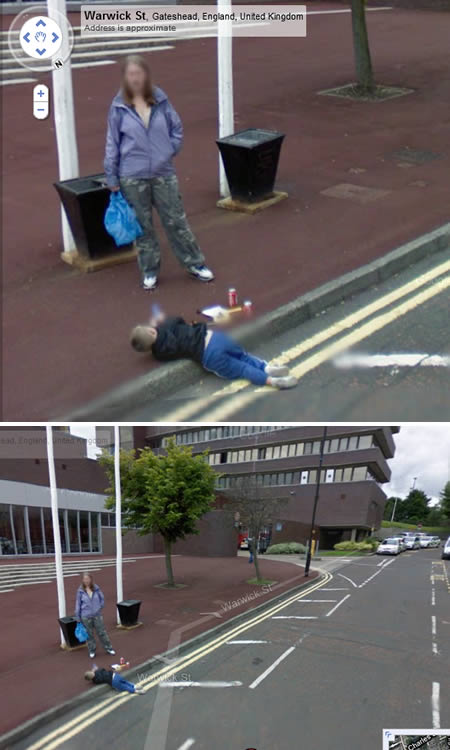 Woman caught on Google Street View allowing young boy to lie in road outside Gateshead's law court.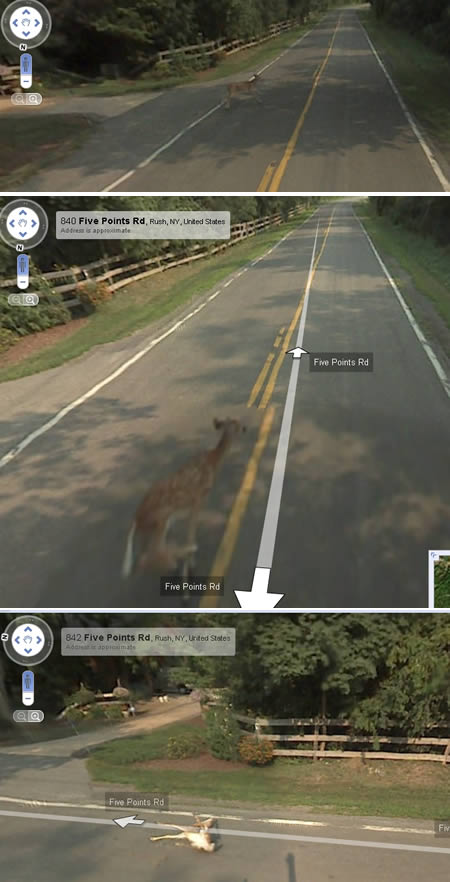 If you are driving in upstate New York, there's a good chance you'll see deer crossing the road. The Google Street View car did just that and more, while recording it all on their 360 degree camera. Google admitted that one of his drivers hit the deer but stated that the animal was able to move and had left the area by the time the police arrived.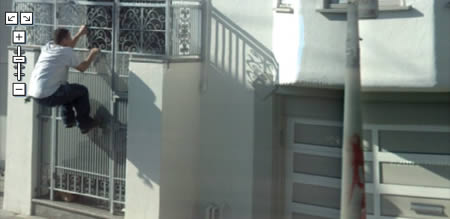 Let's just say he might be practicing for a climbing competition or he just forgot his keys.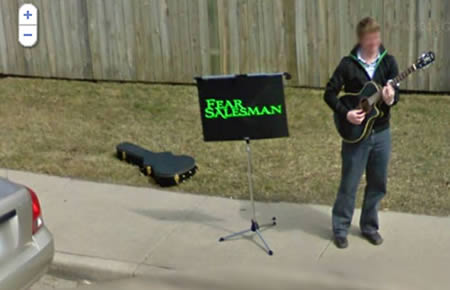 Nate Heagy, a musician from Saskatoon, Canada, decided that the best way to promote his career was to get pictured on Google Street View. So he followed a Street View picture-taking car around his town until he could predict its path and get his image captured.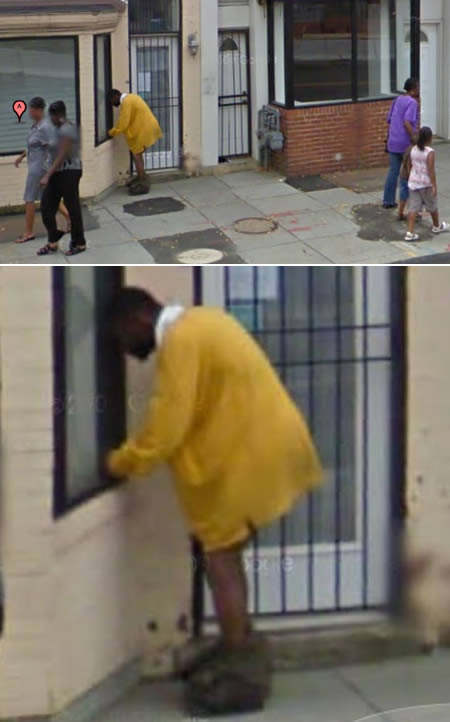 Google Street View caught an image of a transient crapping on a D.C. sidewalk. Outside 519 H Street, in the middle of the day this was the scene. Note the family strolling by. Note how no one seems to take any notice.

A Google Street View Car in Bradford, England, got pulled over by the police. The vehicle's roof-mounted camera captured the moment it is stopped by a marked patrol car Godwin Street in Bradford. Eyewitnesses described how the car entered a 'bus, bicycle, taxi only' lane before it was followed by a police patrol vehicle with sirens blazing.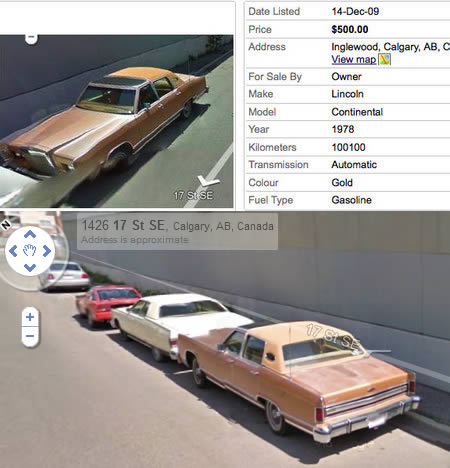 A young Canadian elevator mechanic named Stephanie was trying to sell her car on the internet. She didn't have any photos of her 1978 Lincoln so she decided to use images from Google Street.