From a comic telling the adventures of an amputee woman to another one featuring aliens against the "Leather Nun", meet ten of the most rare comic books ever.
1

Amputee Love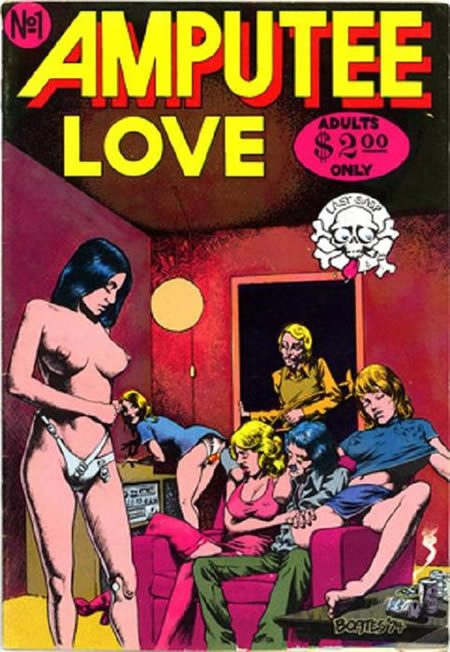 This adult comic from 1975 was written by a woman named Rene Jenson (identified as a double amputee) and drawn by her husband Rich Jenson. The cover art is by Brent Boates.
2

Hansi – The girl who loved the Swastika
Hansi, The Girl Who Loved The Swastika is the real-life autobiography of Maria Anne Hirschmann. She lived in the Sudetenland in 1938 when the Germans took it over from Czechoslovakia. That year Maria won a "contest" to join the Bund Deutscher Mädel (BDM). She joined the organization and became a volunteer nurse at military medical clinics across the western front of Germany. At the conclusion of the war, she was captured by vigilant Russian soldiers, who constantly threatened her with rape. Finally she escaped and rejoined her long lost sweetheart in Switzerland. Eventually they emigrated to America, where she runs ex-Nazi Christian support groups in prisons and half-way homes across California. Hansi the Girl Who Loved the Swastika was published by Spire Christian Comics in 1976.
3

X-Men x Star Trek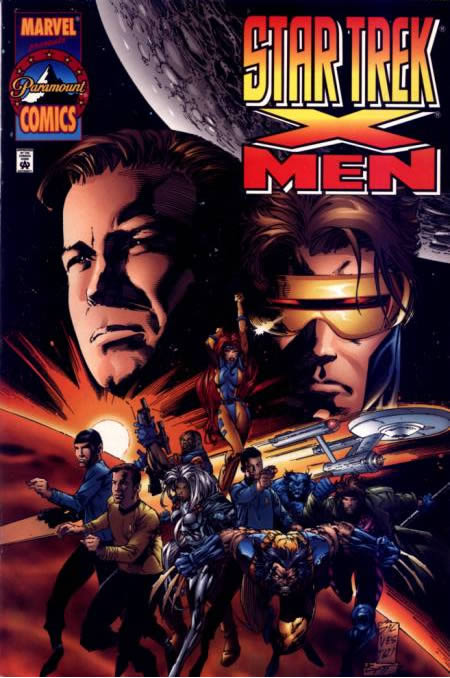 Star Trek/X-Men was a 1996 joint presentation by Marvel Comics and Top Cow/Paramount Comics. And, given the title, the book was actually much better than one would've imagined. In this one-shot comic, circumstances transport Marvel's merry mutants to the Enterprise of the original series, where they help Kirk's crew deal with a menace that is half their reality-altering villain Proteus, half Kirk's omnipotent old friend Gary Mitchell. Although Spock has occasion to give Wolverine the Vulcan neck pinch, the single best moment may be when somebody calls for Dr. McCoy, and both Kirk's medical officer and the X-Men's Beast respond, "What?" The special was popular enough to be followed by another comic book, and paperback novel, in which the mutants went on to team with the newer Enterprise of Star Trek: the Next Generation.
4

Tales from the Leather Nun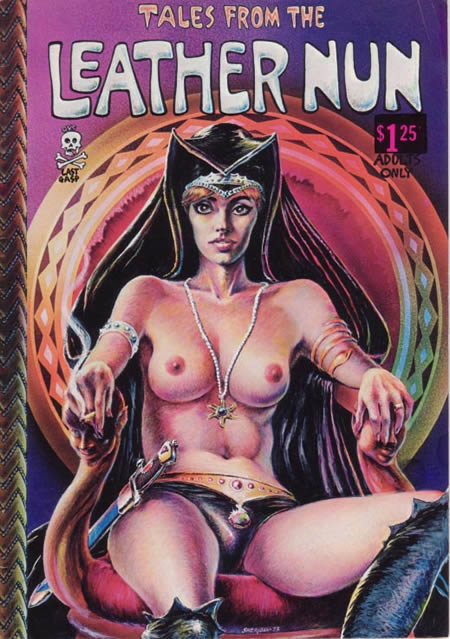 Tales from the Leather Nun is a North American comics album published in 1973. It's an anthology of bizarre, violent and perverted stories about nuns by Dave Sheridan, Robert Crumb,Spain Rodriguez and Pat Ryan. It was published by Last Gasp.
5

My Brain Is Hanging Upside Down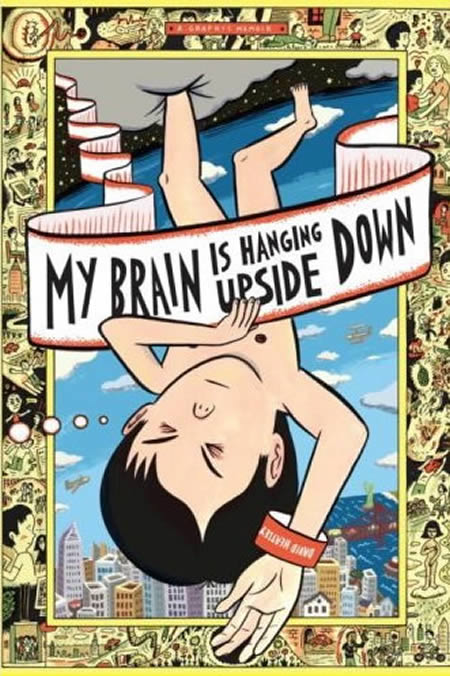 Long a fixture in comics anthologies, David Heatley's deceptively crude, wickedly observant drawings have begun showing up on the New York Times op-ed pages and the cover of the New Yorker, introducing him to a vast new audience. Now, in My Brain Is Hanging Upside Down (title courtesy of the Ramones song), we are treated to the full range of Heatley's remarkable, wildly unique voice and vision.
My Brain Is Hanging Upside Down is Heatley's life story told in six different but connected narrative threads. "Sex History" describes every sexual encounter dating back to kindergarten, with details that would make a therapist blush. "Black History" is an unflinchingly honest meditation on his own racism. "Portrait of My Mom" and "Portrait of My Dad" are beautifully paced vignettes, skewering and celebrating his lovably dysfunctional parents. "Family History" tells the story of his family from his great-great-grandparents' lives and closes with the birth of his own children. Woven in and around the larger pieces are "dream comics" that expand on the same themes with a baffling unconscious logic. Every inch of My Brain Is Hanging Upside Down is filled with visceral art and emotionally resonant storytelling at once stunning, truthful, and uncomfortably hilarious.
6

PS - The Preventive Maintenance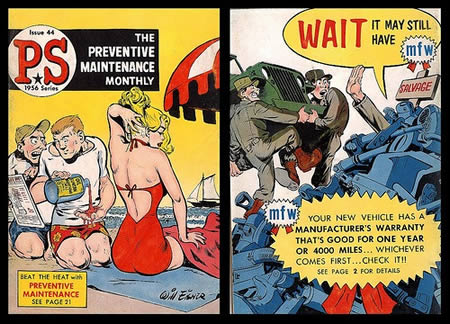 Preventive Maintenance comic book was first published by the US Army in 1951 and drawn for many years by the late, great Will Eisner. The blonde heroines would regularly purr seductively to her GI readers about the benefits of keeping their equipment in good condition and no doubt made a far greater impression than any dry technical manual ever could.
7

Longshot Comics

Written by Shane Simmons, Longshot Comics is an incredibly fun comic with 160 panels per page, 3,840 panels in total from 1995 which features nothing more than dots to represent the characters. It took ages to read and it was genuinely quite funny and certainly excellent value for the price of a regular comic.
8

Rock 'n' roll Zappa comics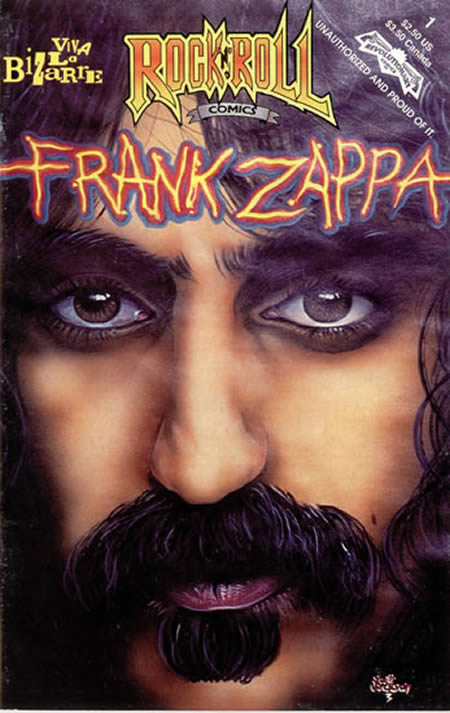 Frank Zappa Rock 'N' Roll Comics is a 36-page comic book issued in February 1994. This great animation chronicles Zappa's life in the limelight and the various controversies surrounding him: the PMRC rating system and his drive to increase voting numbers.
9

Fabulous Furry Freak Brothers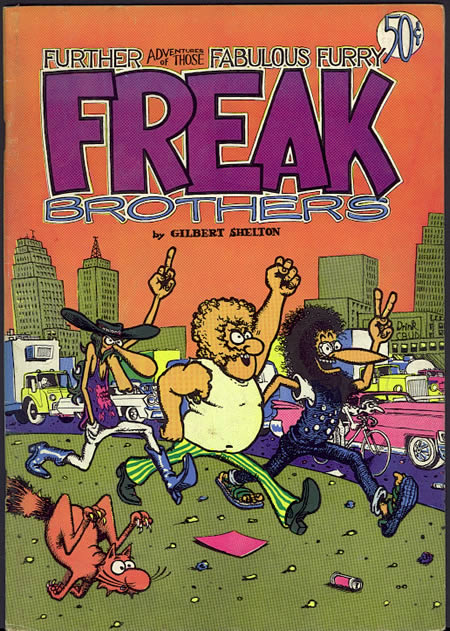 The Fabulous Furry Freak Brothers are a trio of comic strip characters created by the U.S. artist Gilbert Shelton first published in 1968. While most underground comics are humorous, the Freak Brothers live a slapstick existence reminiscent of the best silent comedies. Their entire lives rotate around the procurement and enjoyment of recreational drugs, particularly marijuana. None of them have the slightest concern about gainful employment, and the only use for money is to procure some food and lots of drugs without getting "burned" by unscrupulous dealers or busted by the police.
10

Young Witches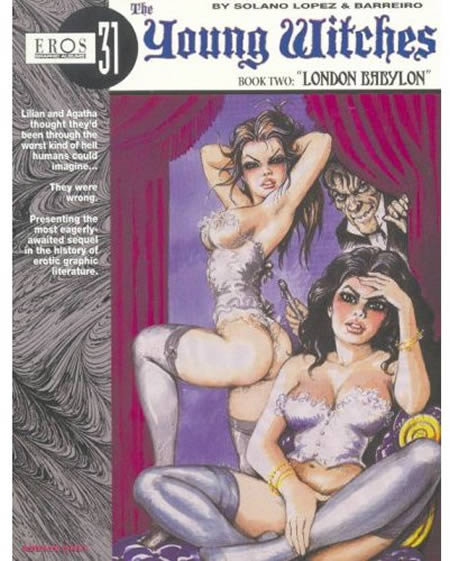 This is an adult comic, very explicit sex, violent, crazy and just off the scale. The stories are centered on two young witches by the names of Lilian and Agatha living in London in the early 1900's. A bizarre ensemble of characters from Jack the Ripper, Freud, Dr. Jekyll, Sherlock Homes and various others 19th Century icons. The art by Solano Lopez is detailed and lush.