1

6 year-old boy misses bus and takes mom's car instead (Jan 2009)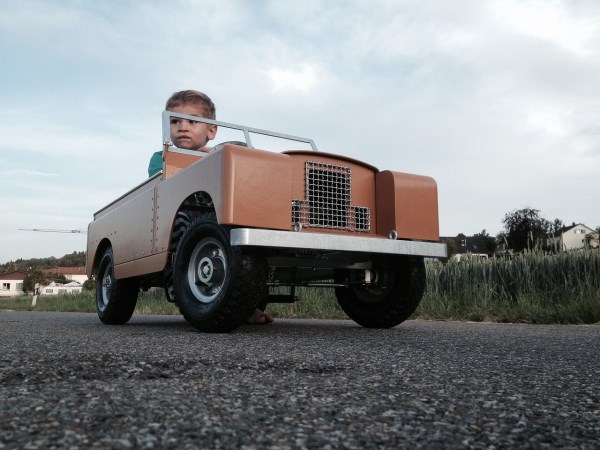 In Virginia's Northern Neck, on a random Monday morning, a 6-year-old boy drove his mother's Ford Taurus for more than 10 miles, weaving in and out of oncoming traffic, to finally slam into a utility pole, no one got hurt. The first-grader missed his school bus and decided to drive his mom's car to elementary school so he wouldn't miss breakfast and PE. The boy's parents were arrested and charged with felony child endangerment.
The boy was not particularly tall for his age and was "possibly standing" while driving the Taurus. He had an idea about how to start, propel and steer the car from playing video games. Once he got going, the boy navigated his way along Route 200 (Dupont Highway), across a bridge spanning the Great Wicomico River and then turned west on Northumberland Highway, which is about 140 miles from Washington. He made it through two intersections and was "doing a pretty great rate of speed" as he passed cars on the two-lane road while not wearing a seat belt. Other drivers noticed. Two people called the sheriff's office, one called the state police and at least one motorist "shouted at him to get off the road when he came to an intersection. The boy had gone 10.4 miles, the sheriff said, and was about a mile and a half from his school in Heathsville when he decided to cross the double line and pass again. But this time, he saw a tractor-trailer coming toward him in the other lane. He quickly whipped the car back into his lane, but, unlike in video games, the car swerved out of control, skidded into an embankment and then struck a utility pole on the rear passenger side. The force of the impact cracked a wooden beam on top of the utility pole. The Taurus was severely damaged.
2

68-Year-Old aims for driver's license for the 772nd time (Feb 2009)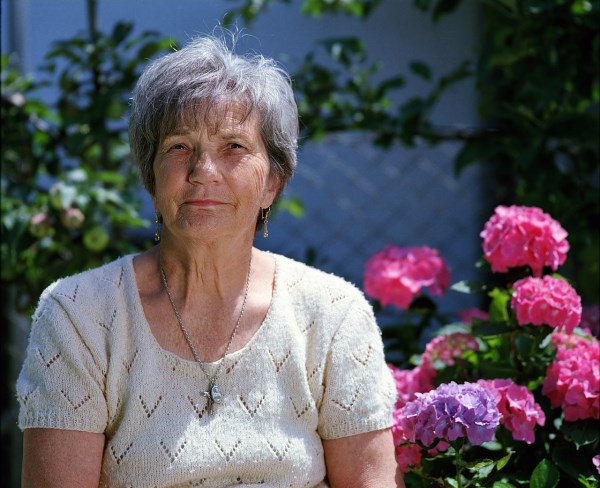 A 68-year-old woman, identified as Cha and living in Wanju, North Jeolla Province, failed her driving test for the 771st time, but, undeterred is applying for her 772nd attempt. Cha made her first attempt to get a driver's license on April 13, 2005, however, she failed the written exam and has since kept on failing. Applicants can obtain a license after passing a written exam and then a practical driving test. Cha has taken the written exam almost every day at the Driver's License Agency in the province, except for weekends and holidays. She obtained scores of 30 to 50 every time, below the 60 necessary to pass. The agency said her number of failed attempts is a record-breaking number.
Cha, who sells living necessities door to door at apartment complexes, carrying the items in her handcart, thought she needed to drive for her job and began to apply for the license. The agency estimates that she has spent more than four million won ($3,000) in exam fees ? 6,000 won each time ? and total costs, including expenses for traffic and food, may have reached 10 million won.
(In November 2009, the persistent lady finally passed her driving test after hundreds of attempts - 950 to be exact).
3

Woman calls 911 because McDonald's didn't have McNuggets (Mar 2009)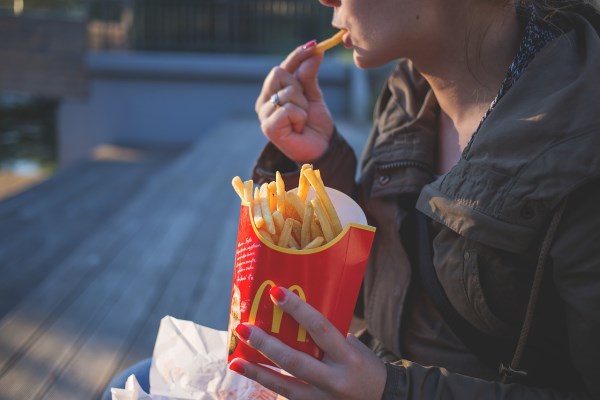 Angered that her local McDonald's was out of Chicken McNuggets, a Florida woman called 911 three times to report the fast food "emergency." Latreasa Goodman, 27, called police to complain that a cashier would not give her a refund. When cops responded to the restaurant, Goodman told them, "This is an emergency. If I had known they didn't have McNuggets, I wouldn't have given my money, and now she wants to give me a McDouble, but I don't want one." She was arrested and the Police pressed charges for misusing the 911 system.
4

86-year-old lady catches a burglar with her crutch (Apr 2009)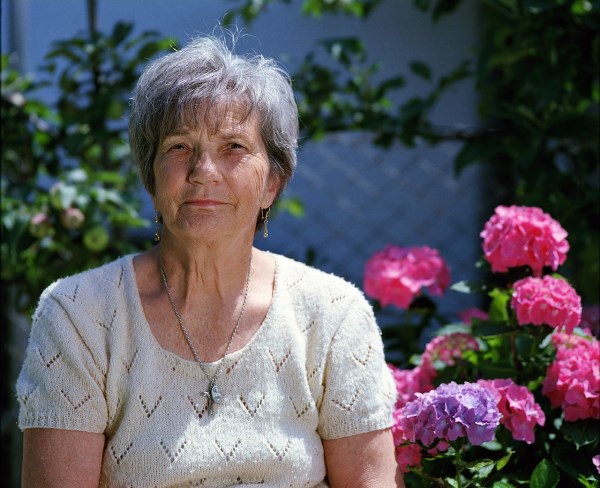 An 86-year-old widow tackled a burglar by hitting him with her crutch and then keeping him prisoner until police arrived. Gwyneth Davies, from Treharris, near Merthyr Tydfil, South Wales, was getting ready for bed when she heard a crash from the kitchen and went to investigate. She opened the door and found herself face-to-face with the man, who had broken in through the back door. She then hit the man four times with her metal stick. The man then buried his face in his hands and pretended to cry as she made him sit on a stool and stood guard over him until the police arrived.
5

Woman bites lover's penis off in car crash (May 2009)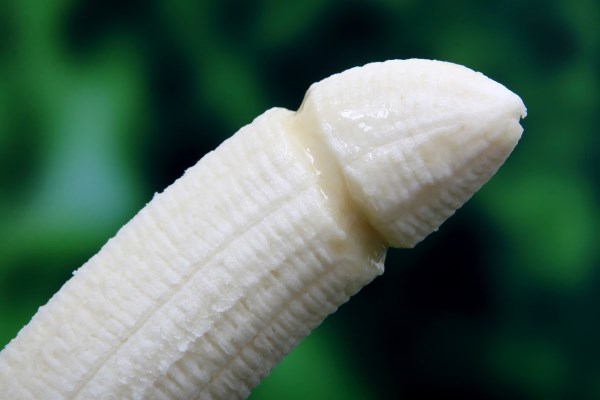 A boss and his secretary who were having an affair saw their romantic tryst interrupted in a wince-inducing manner - after a car crash led her to accidentally bite his penis off. The 30-year-old woman was performing oral sex on her boss in a car in a Singapore park, when the car was struck by a reversing van. The impact caused her to bite the man's penis off.
As it wasn't already bad enough for those involved, the incident was observed by a private detective who had been sent by the woman's husband to catch them out. He described how, shortly after parking, the car started to 'shake violently' - but then was hit by the van. He said that the woman screamed loudly, with her mouth covered in blood. Helpfully, the investigator called an ambulance to take the man to the hospital. His lover followed him there, with part of his penis.
6

Teenager gets 56 stars tattooed on her face then lies about it (Jun 2009)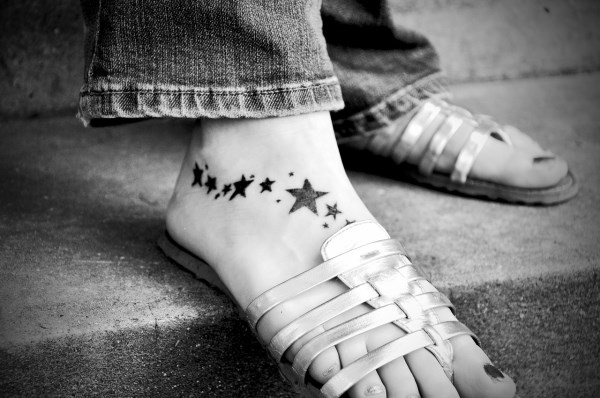 Teenage girl, Kimberley Vlaminck, got 56 stars tattooed on her face. After seeing it, her father got furious with her, so Ms Vlaminck had the greatest idea: to claim the stars were tattooed on her face as she slept when she'd only asked for three. She went on to blame the Flemish-speaking tattooist for not being able to understand her French and English instructions. Amid a frenzy of media attention, she then vowed to sue tattoo artist Rouslan Toumaniantz for the £9,000 she needs for laser surgery to have them removed. Millions of people who have already had a tattoo started to wonder: getting a tattoo 'kinda' hurts, how could someone fall asleep during this painful process?
That's when the 18-year-old finally decided to confess she did not fall asleep, that she wanted all the stars and was 'fully aware' of what Toumaniantz was doing. Miss Vlaminck told a Dutch TV crew: 'I asked for 56 stars and initially adored them. 'But when my father saw them, he was furious. 'So I said I fell asleep and that the tattoist had made a mistake.' Toumaniantz - himself covered from head to foot in tattoos and piercings - had consistently denied he had made a mistake and always insisted Vlaminck wanted all 56 stars.
7

Drowning diver is saved by a whale (Jul 2009)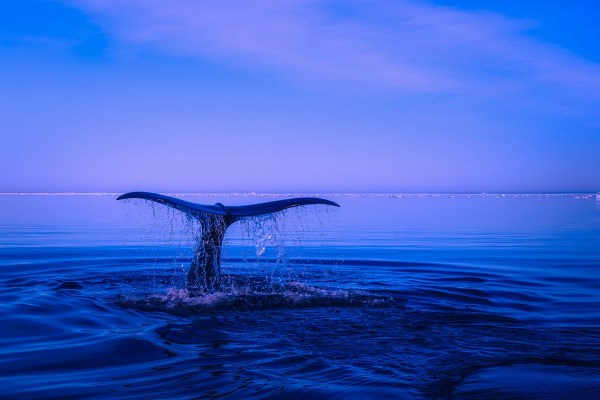 A drowning diver has a beluga whale to thank for helping to save her life after her legs were paralyzed by cramps. Yang Yun was taking part in a free-diving contest at Polar Land in Harbin, north-east China, in which participants were required to sink seven metres to the bottom of a pool and stay there for as long as possible without the aid of breathing equipment.Ms Yun, 26, thought she was going to die amid the beluga whales she shared the arctic pool with, after struggling to move her legs while trying to kick her way to the surface.
The lady began to choke and sank even lower she thought she was going to die. Until she felt an incredible force under her driving her to the surface.Beluga whale Mila had spotted her difficulties and using her sensitive dolphin-like nose guided Yun safely to the surface.
8

(Female) Motorist gets a lift in Sturgeon Bay (Aug 2009)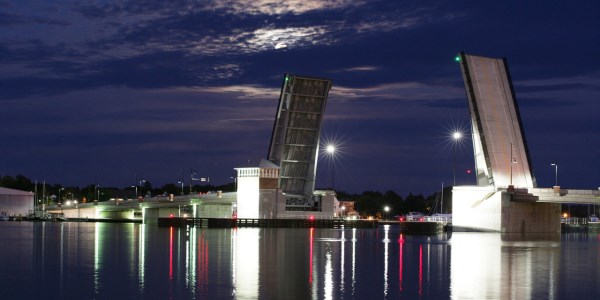 Door County authorities are trying to figure out how a motorist ended up near the top of the east arm of the Maple-Oregon Bridge across Sturgeon Bay after the arms of the drawbridge were lifted to a 45-degree angle. The car precariously perched in a downward position was photographed and the photos hit the internet pretty fast. Apparently the bridge tender noticed, lowered the bridge and after a short conversation she goes on her way. The incident happened about 6 p.m., but police didn't learn about it until after news reporters began calling to confirm the authenticity of the photos. At first police thought someone was just playing around with Photoshop, until they realize it was for real.
9

Drunk French teen falls asleep on a railway track, a train runs over him and survives (Sep 2009)
A drunk French teenager narrowly escaped death after falling asleep on a railway track and slumbering undisturbed as a high-speed train roared over him. The 19-year old, whose name was not released, remained fast asleep face down on a stretch of track near Saint Nolff in southern Brittany, as the Quimper to Paris train passed, leaving only a few grease stains on the back of his jacket. The driver saw the body lying on the tracks and slammed on the brakes, but was only able to stop a few hundred metres further on.
The teenager was making his way back from the Saint Nolff music festival when he stopped to take a nap on the railway line. Roused by police and fire fighters who attended the scene, the young man gave a one-fingered salute before rolling over and going back to sleep.
10

Donkeys get dye jobs to pose as zebras in a Gaza zoo (Oct 2009)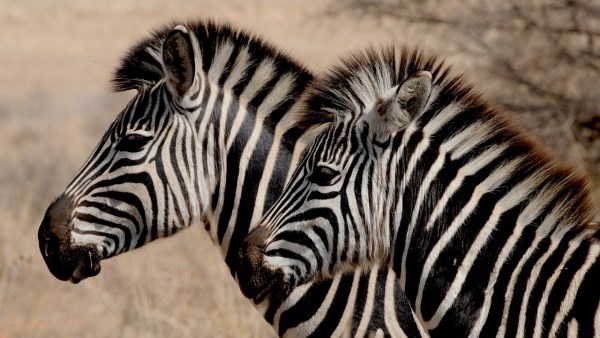 There were two crowd-pulling zebras at the Marah Land Zoo, who unfortunately died of hunger. Since they were one of the main attractions of the zoo, which boasts of a dozen animals, and there was no money to replace the dead animals, the zookeepers were very concerned, until they came up with an unusual solution. Now there are two white donkeys dyed with black stripes to delight Palestinian kids at a small Gaza zoo. With their long ears, drooping heads and sleepy eyes, the impostors probably would not have fooled the zoo's only lioness. But the effect achieved by the zoo owners' dye job looks not so bad — to the unpracticed eye, and from a distance.
According to Nidal Barghouthi, whose father owns the Marah Land zoo, the two female donkeys were striped using masking tape and women's hair dye, applied with a paint-brush. A genuine zebra would have been too expensive to bring into Israel-blockaded Gaza via smuggling tunnels under the border with Egypt, said owner Mohammed Bargouthi. "It would have cost me $40,000 to get a real one."Gaza's Palestinians are impoverished by their isolation under an Israeli embargo against its Islamist Hamas rulers, who refuse to give up armed resistance against the Jewish state.
11

Woman gets killed by husband's coffin (Nov 2009)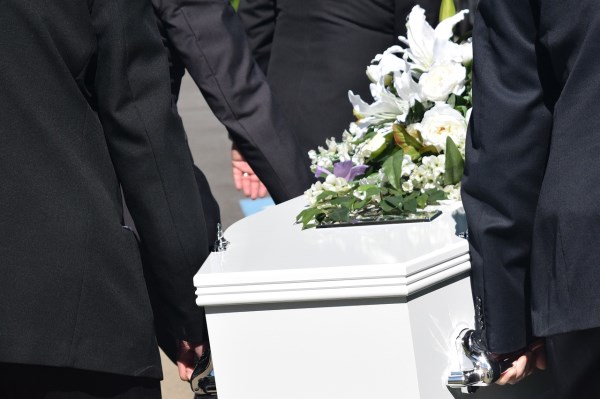 A Brazilian woman died after being struck by her husband's coffin when the hearse they were travelling in was involved in a car crash. The 67-year-old woman was on the way to the cemetery to bury her husband, who had died the day before.
The hearse was struck from behind by an Alfa Romeo car. The coffin slammed into the head of the woman, who was sitting in the passenger's seat of the hearse, killing her instantly. Marciana Silva Barcelos and her family were on the way to a cemetery in the town of Alvorada in the Brazilian state of Rio Grande do Sul, for the funeral of her partner, Josi Silveira Coimbra. The 76-year-old man had died of a heart attack on Sunday after attending a dance.
12

Man with the "Best Job in the World" almost gets killed by a jellyfish (Dec 2009)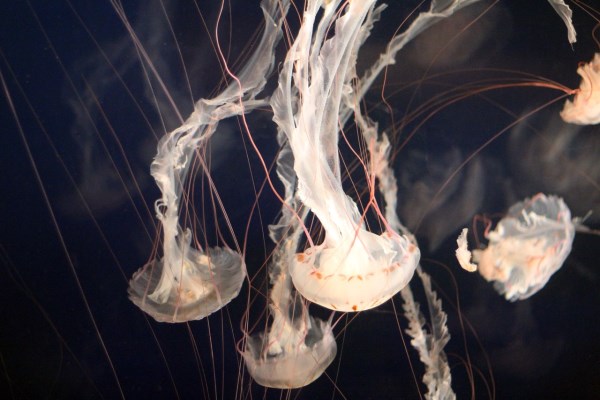 Ben Southall, the British winner of the Best Job in the World competition, has discovered that life in paradise can sometimes turn ugly, and rather painful. Just days away from the end of his six-month stint as "caretaker" of Hamilton Island in Queensland, Mr. Southall was stung by a deadly Irukandji jellyfish. The tiny, translucent jellyfish are extremely venomous and stings often result in hospitalization. Southall was getting off a Jet Ski in the ocean when he felt "a small bee-like sting" on his arm. When he later noticed a tingling in his hands and feet, island staff took Southall immediately to the doctor. Progressive symptoms of fever, headache, lower back pain, chest tightness and high blood pressure led the doctor to diagnose that Southall had been stung by an Irukandji jellyfish. He was given pain medication and slept off the venom's effects overnight.