Take a look at this futuristic-looking Christmas tree made from LEDs and bathroom pipes. The original design appeared on a special Christmas edition of Zedomax, a blog containing the latest trends in HOWTOs, DIYs, gadgets, technology, internet marketing and similar.
This Pac-Man Christmas tree inspired in the most classic arcade game is on display in Madrid, Spain. It was made of colored LEDs
and to make it even cooler, it's an animated version!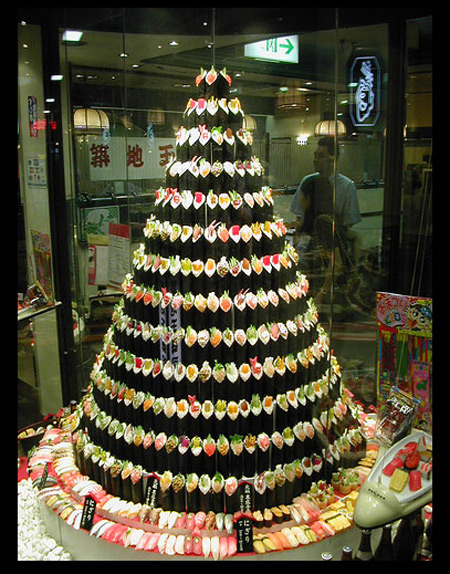 I could have this one for dinner! This creative sushi Christmas tree not only looks awesome but delicious! It was made in Japan, of course.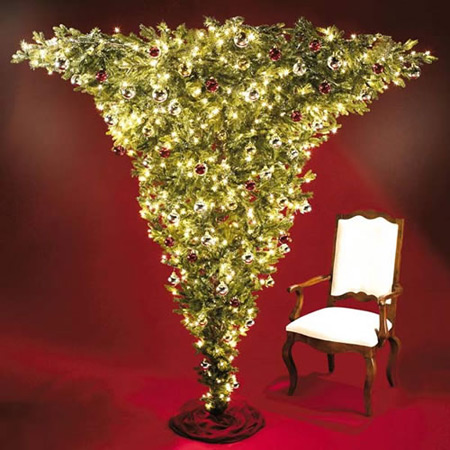 This upside-down Christmas tree was originally designed for specialty stores. The aim was to display ornaments saving up as much floor space as possible. The best part? That you have more room for presents underneath!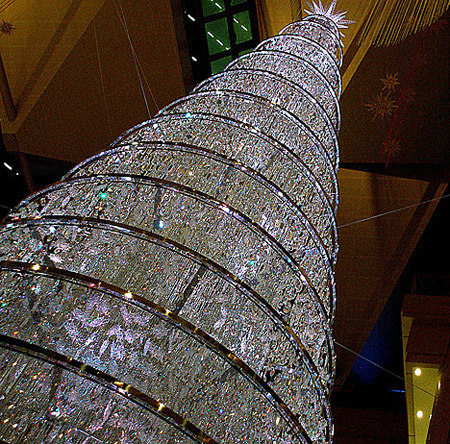 Wow! This glamorous one is a giant Swarovski Christmas Tree, designed to promote world's most famous crystal brand's products.
Photo Tanakawho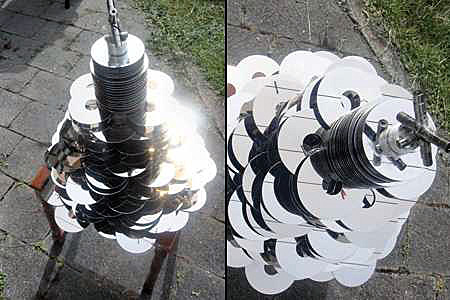 Are you into recycling? Well, you might consider setting up a Hard Drive Christmas Tree, like this one. The original design was made of computer hard drives platters. What a clever idea!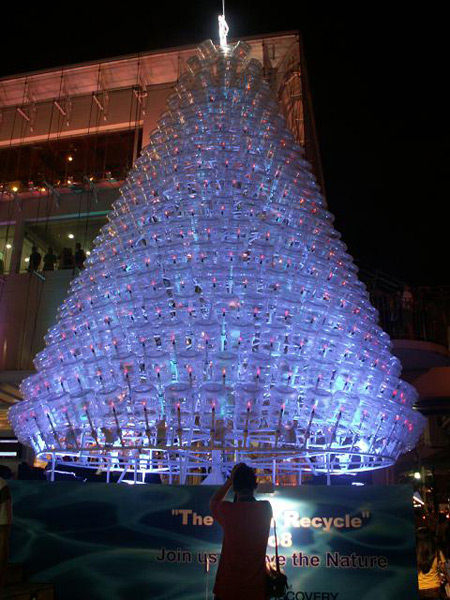 And speaking of recycling... Take a look at this huge environmentally friendly Christmas tree. It was built with 5 gallon water bottles and PVC pipes.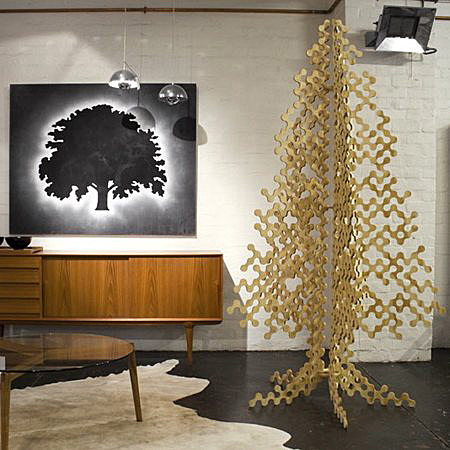 This Christmas tree is an Eco version designed by Australian graphic designers Buro North. According to them, the creative plywood tree is "80% more environmentally friendly" than a traditional one.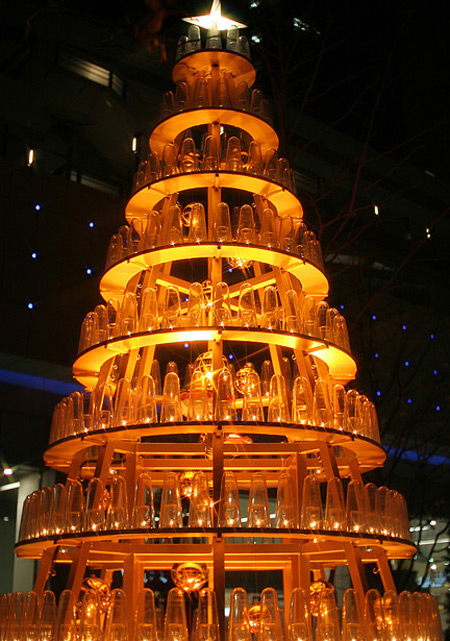 Another spectacular Christmas tree display. This one can be seen in Shiodome, Tokyo, Japan.
Photo OiMax.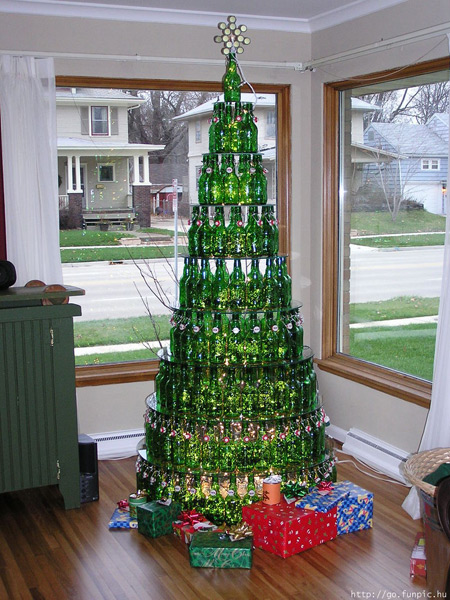 Isn't this cool? A beer-bottle Christmas tree. I could have one of these in my living room... and I bet my dad would be happy to help me emptying the bottles!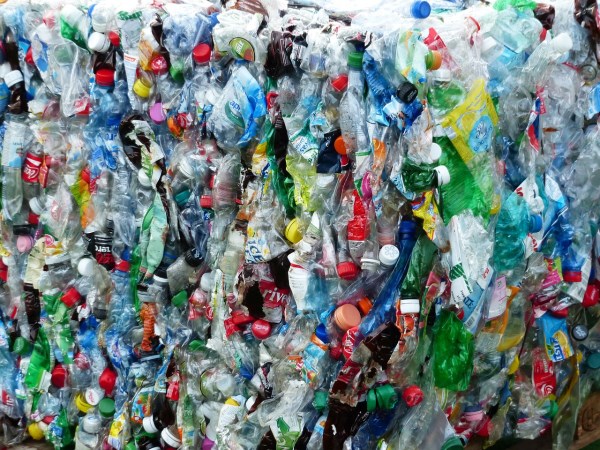 Another environmentally friendly design. This one was set up in Sydney, Australia, and it took a huge amount of green plastic bottles. Yes, just green ones, the blue parts are just some lids left on some bottles to get the two-colored effect.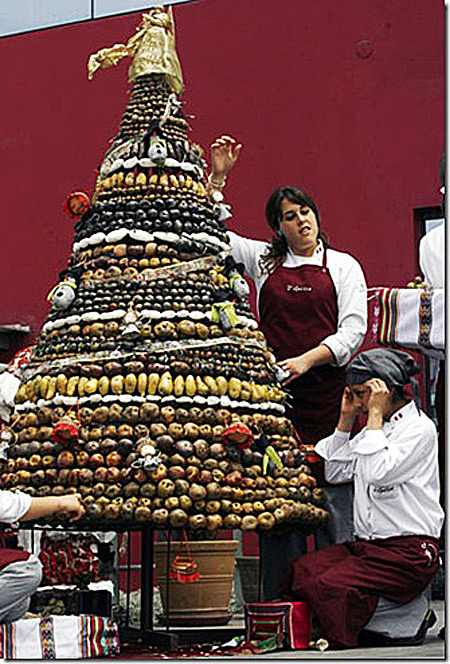 This Christmas Potato tree was made with 98 kgs (216 lbs) of potatoes and it was created by some students in Lima, Peru. You can consider this one if you're not planning to have a huge sweet potato pie on Christmas day!