1

Eduardo Da Silva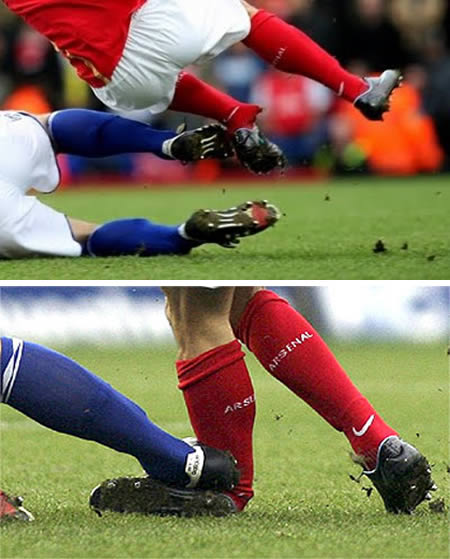 During a match in February 2008, while playing for Arsenal, Eduardo Da Silva received an appalling tackle by Birmingham City defender Martin Taylor, who was immediately dismissed. As a consequence, Da Silva had a broken left fibula and dislocated his left ankle. Almost a year later, he returned to the Arsenal first team, after a full recovery.

2

David Busst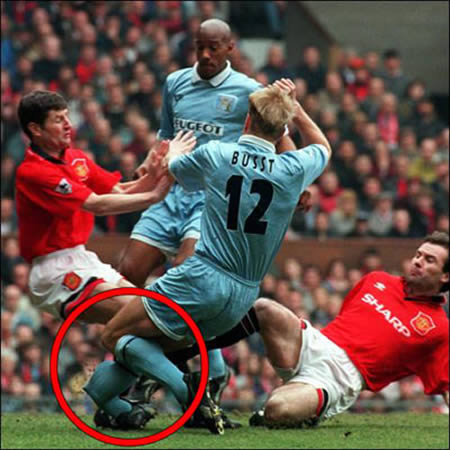 During a match at Old Trafford in April 1996, the Coventry defender David Busst collissioned with Manchester United defender Denis Irwin. As a result, Busst got his leg broken so badly that the bone pierced the skin and his blood had to be cleared from the pitch. He had a compound fracture of his tibia and fibula and could never play professionally again. United goalkeeper Peter Schmeichel, who witnessed the injury, required counseling afterwards.
3

Kieron Dyer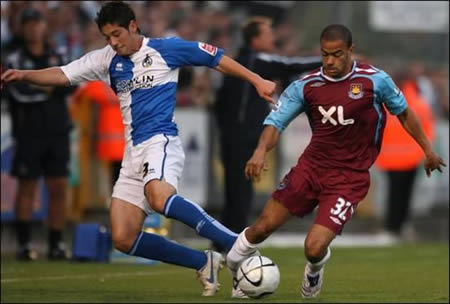 Kieron Dyer, one of the most injury jinxed of modern soccer players, suffered a broken right leg at Bristol Rovers on August 29th, 2007.

4

Francesco Totti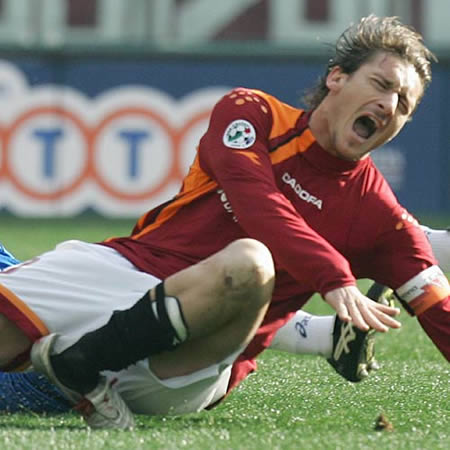 On February 19th, 2006, while playing in the Italian Championship against Empoli F.C., Francesco Totti suffered a serious leg injury, fracturing his left fibula and severing the interconnecting ligaments with the malleolus. The same night he was operated by a renowned Italian orthopedic surgeon.

5

Jacob Olesen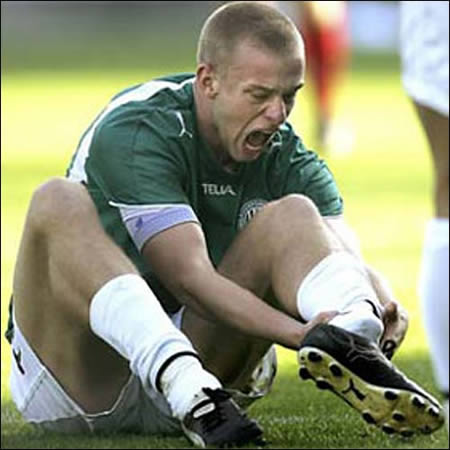 Danish soccer striker, Jacob Olesen suffered a severe dislocation of the left ankle in an October 2006 match. As a result, he had to be out for 6 months.
6

Ewald Lienen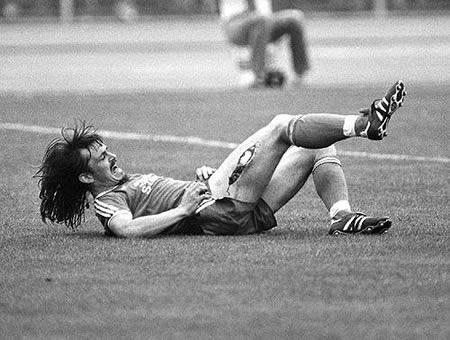 This horrific injury on German midfielder Ewald Lienen's right leg was caused by a sliding tackle from a Werder Bremen defender during a match in 1981.
7

Henrik Larsson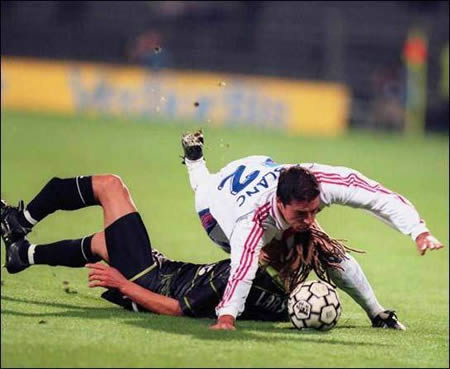 Henri Larsson's was out for 8 months after breaking his leg in 1999. This severe injury threatened to end his career but after a miraculous recovery he was back for the 2000 Eurocup.

8

Luciano Almeida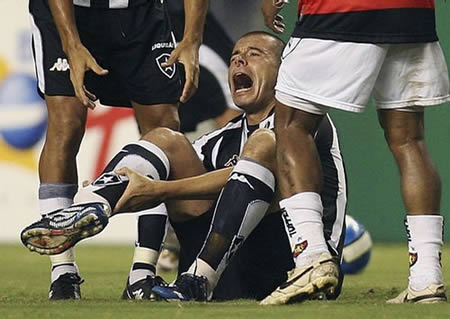 Brazilian soccer player Luciano Almeida suffered a severe injury during a match between Botafogo and Flamengo in 2007. He was out for 5 months to make a full recovery.
9

Inigo Diaz De Cerio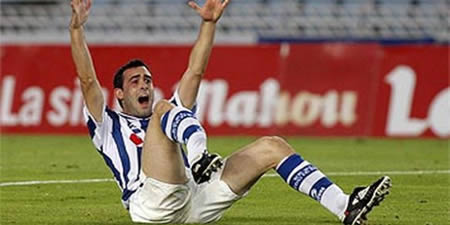 In 2008 Spanish soccer player Iñigo Díaz de Cerio suffered a serious injury after a collision with SD Eibar goalkeeper Zigor, fracturing his right leg's tibia and fibula. After a successful surgery, he had a slow but effective recovery, returning to soccer scene almost a year after his injury.

10

Luc Nilis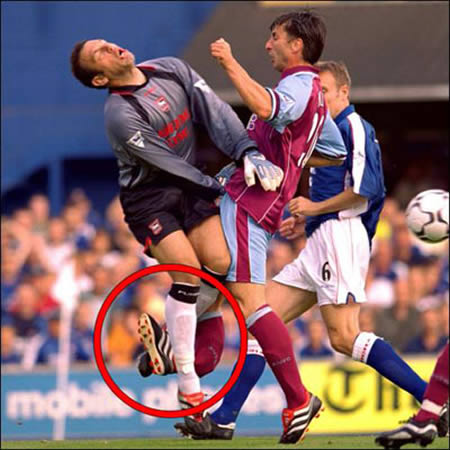 After just 4 minutes of a premier league game, Belgian striker Luc Nilis suffered a double fracture of his knee when colliding with Ipswich Town goalkeeper Richard Wright, in September 2000. Due to the severe injury, ha had to retire from soccer.
11

Djibril Cisse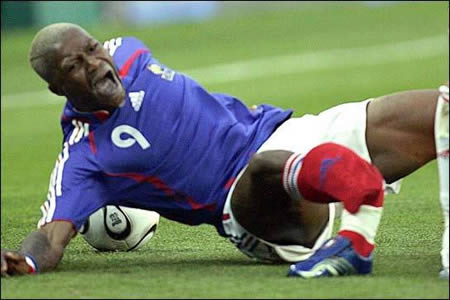 The shocking image shows Cisse fracturing his right leg after being tackled by the Shandong Luneng defender. It happened During a friendly international soccer match in Saint Etienne, France in 2006.