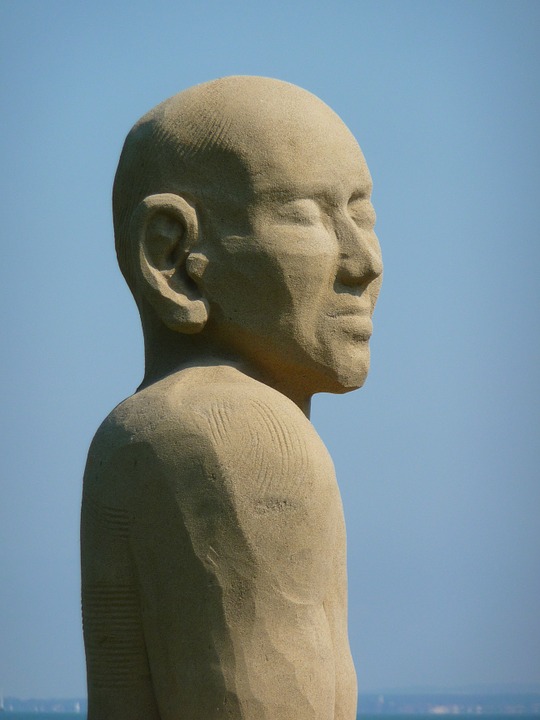 Russian sand sculptor Wiaczeslaw Borecki carves a figure of Michael Jackson during the Sand Sculptures Festival in Blankenberge, Belgium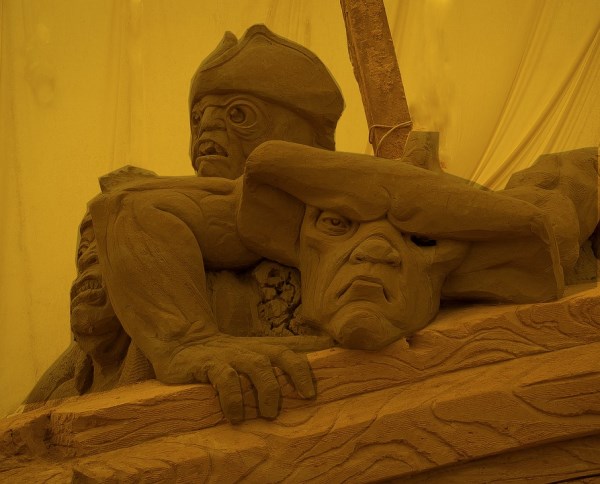 Sand sculptures representing 'The World of Pirates' are seen during the Sand Sculptures Festival in Blankenberge.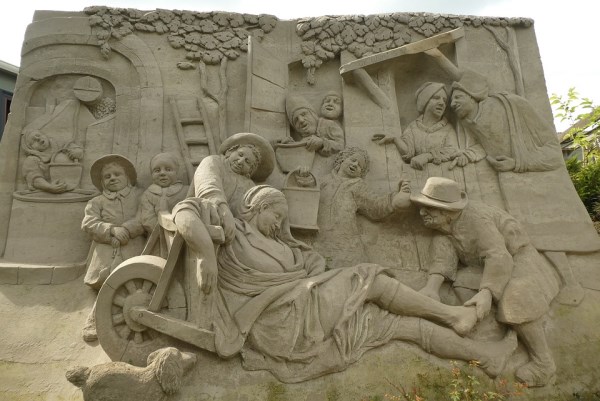 Part of the Circle, by Susanne Ruseler and Arianne van Rosmalen, St Petersburg, Russia, 2008.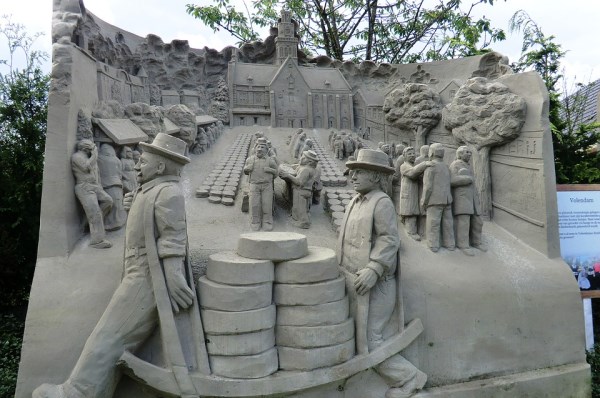 The world's tallest sand castle (31 feet 7 inches) was created in Maine, back in 2007.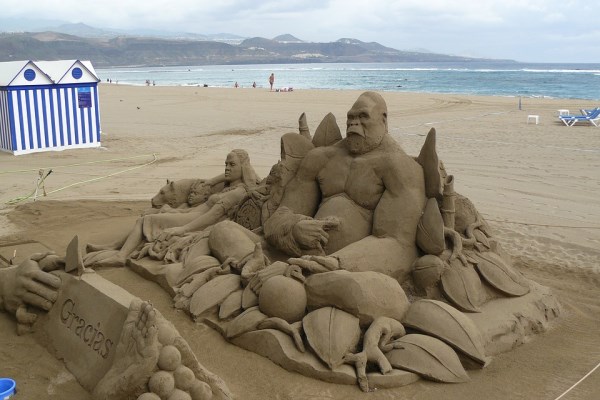 Weston Super-Mare Sand Sculpture Festival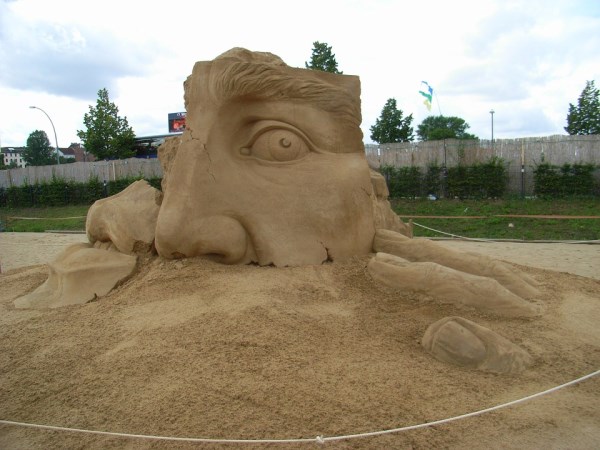 Sand Sculpture Festival atWeston-super-Mare in England. In 2008, the sand sculptors were representing the seven continents and the Colosseum and St. Peter's Dome were two of the buildings chosen to represent Europe.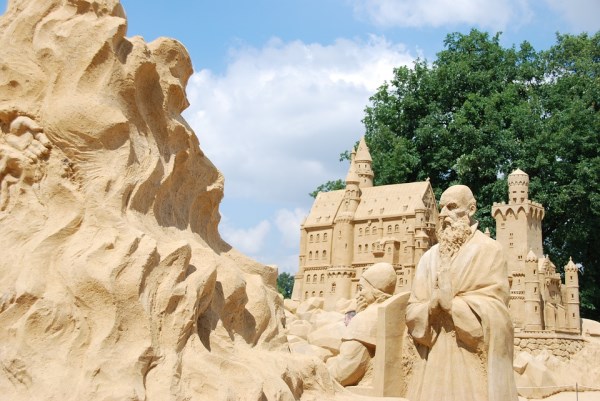 As an impoverished child, Sudarsan Pattnaik would go to his local beach and build sand castles. Little did the youngster from Orrisa, India, realise his hobby would make him famous and wealthy. Mr Sudarshan Patnaik's ultimate objective is to create awareness and enthusiasm among the people and to make this a popular professional art form. He is traveling to various places in the country to spread this art form by holding workshops and training.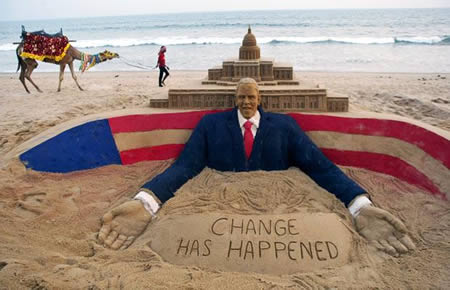 Another sculpture from Pattnaik, celebrating Obama's assumption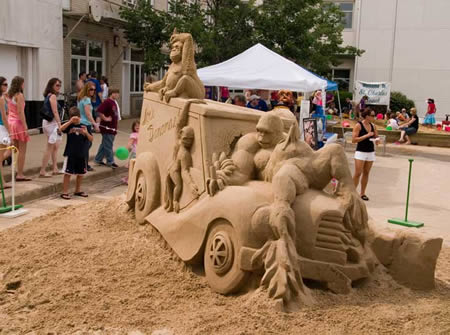 "Banana-Demonium" by Ted Siebert.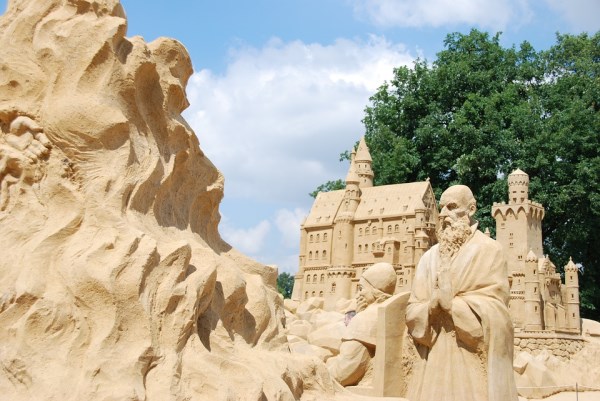 Gold Medal World Championship, People's Choice Medal, and Sculptors' Choice Medal sand sculpture "What Lies Beneath" by Carl Jara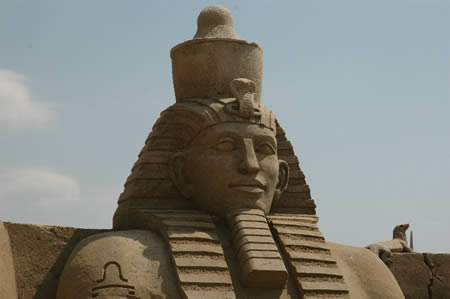 Impressive perfectly detailed 12 meters high sand sculpture, at the Dutch Sand Sculpture Festival 2009.