1

Razorblade Mirror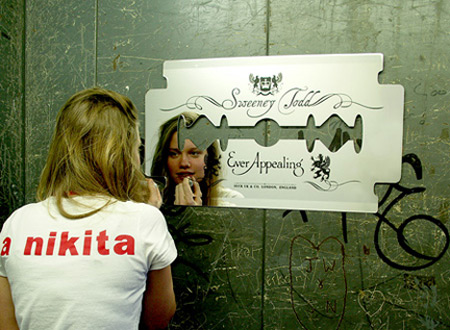 A nice piece of design from Suck UK, the Razorblade Mirror is based on the shape of a typical razorblade. Designed by Phil Sims and ideal for a novelty shaving mirror or just an interesting decoration for your living room wall, it's even got the name of the most famous razorblade-user of all on the front - Sweeney Todd. Razor Blade Mirror is selling for £74.99. The price is pretty high for a mirror. So, make sure you are not buying this mirror only for just a "mirror"!
2

Narcisse Mirror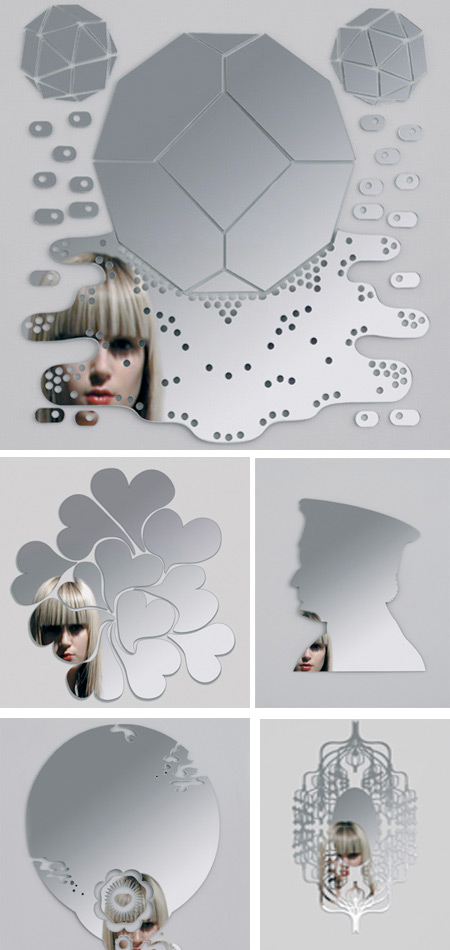 French design brand Domestic has launched a collection of mirrors by various designers including Matali Crasset, 5.5 Designers and Ich&Ka. According to their website, Narcisse is a collection of artists' mirrors, in which other than the qualities linked to its reflective functions, the key aspect of the mirror resides generally in the quality, design and workmanship of its frame.
3

Ironing Board Mirror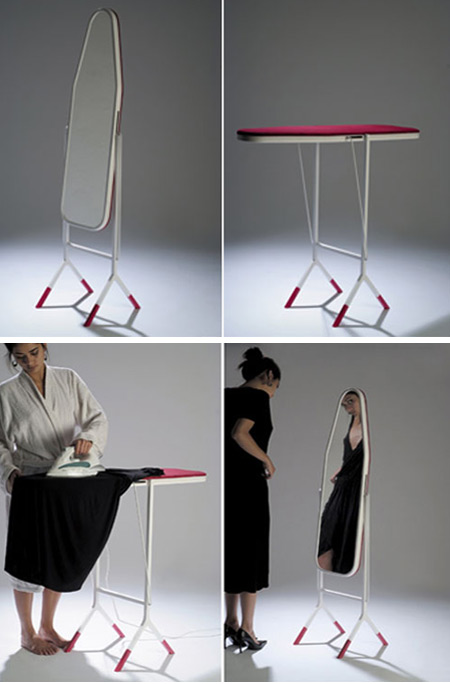 An interesting concept by designer Aïssa Logerot, this innovative mirror can be used as ironing board when it's tilted and secured on horizontal position. According to the designer, "this object is a link between two consecutive actions: iron clothes and dress up."
4

How Tall Are You Mirror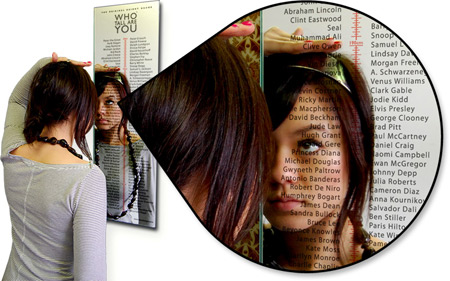 Are you mini like Kylie? Or a mountain like Hulk Hogan? Measuring your height with numbers is so last decade, we all gauge our heights by celebrity now darling. This tongue-in-cheek mirror lists 120 celebrities by height and guarantees to have people loitering in front of it trying to make themselves more James Dean instead of Ben Stiller.
5

Touch Screen MP3 Mirror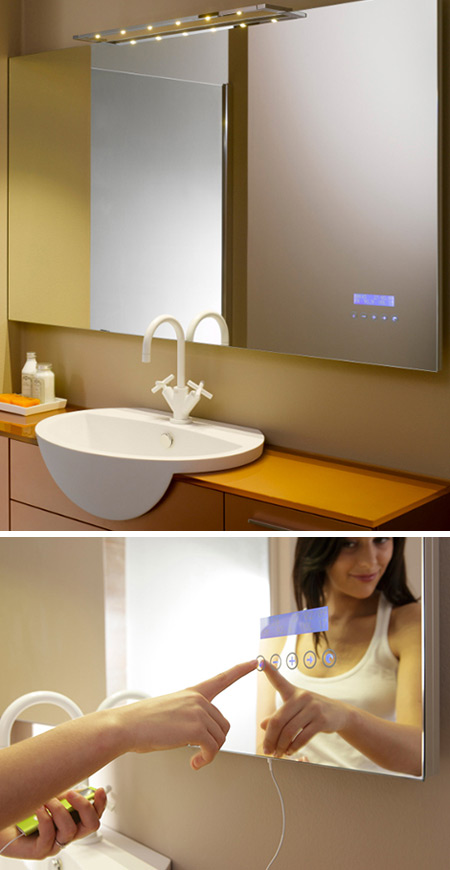 No longer is a mirror just a mirror – Stocco Maitre mirror has a touch screen console in the lower-right corner, offering easy programming and operation of radio, date, barometer, and an MP3 player so you can sing your heart out in the shower or while dressing out!
6

Interactive Mirror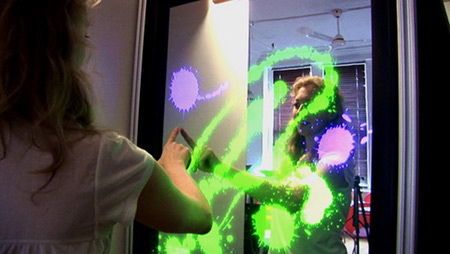 Conceptualized by Alpay Kasal, this is a patent pending touch capable mirror. The interactive mirror features proximity sensors, gesturing, and both nearfield and farfield infrared.
Interactive Mirror from Alpay Kasal on Vimeo.
7

Tetris Mirror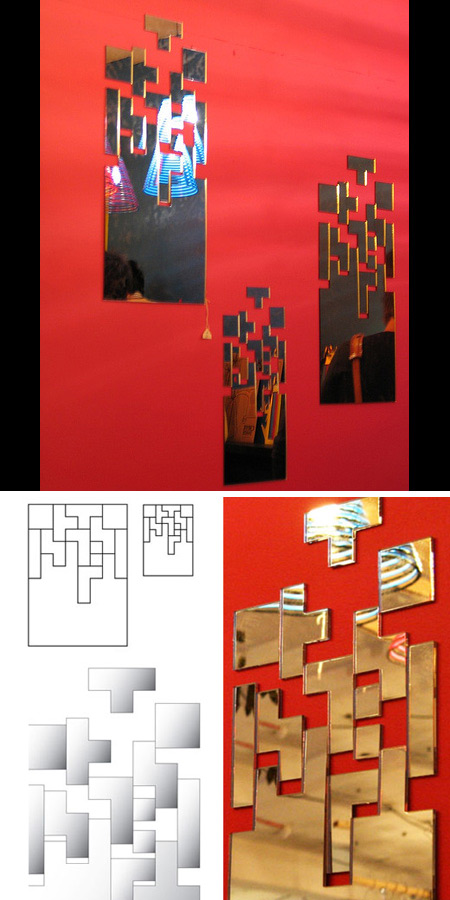 UK product designer Soner Ozenc's Tetris Mirror is comprised of thirteen interlocking mirrored acrylic panels, which can be arranged on your wall to form a rectangle, or broken apart into their individual puzzle blocks. Hopefully, these pieces won't fall down at the same speed they do in the classic arcade game or you'll have more than a few years of bad luck on your hands.
8

Eclipse Mirror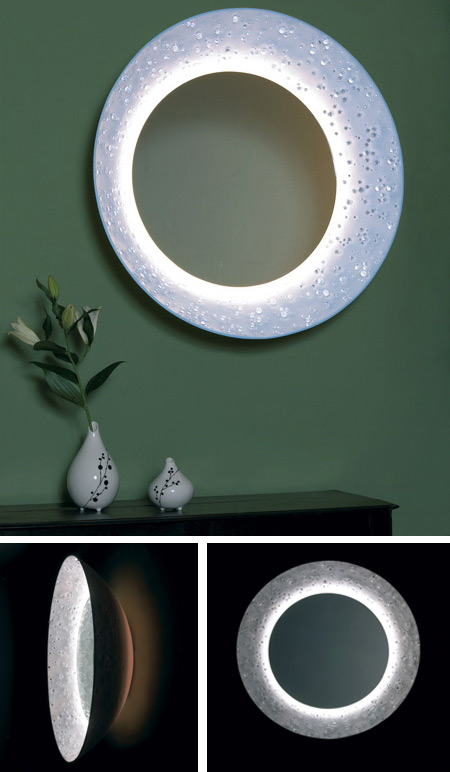 Bodo Sperlein has designed a mirror using not one branded material but two: Corian and Swarovski crystals.
9

Weave Mirror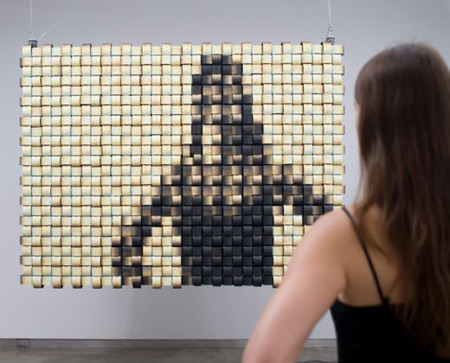 The Weave Mirror uses 768 individual strips which are woven together into a grid. As passersby walk in front of the work, motors adjust the woven strips to change the greyscale intensity of that particular X/Y coordinate on the grid. When you step back, it forms the illusion of a real-time mirror. Design by the artist Daniel Rozin's.
10

Skull Mirror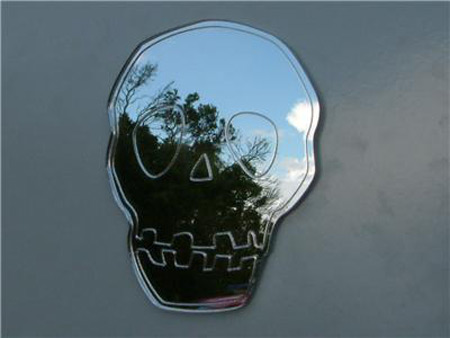 Especial for Halloween.. Scary!!!