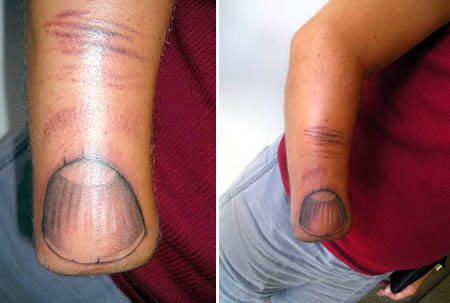 This guy turned his amputated hand into a finger with a giant tattoo of a fingernail! (By artist Brad Bako).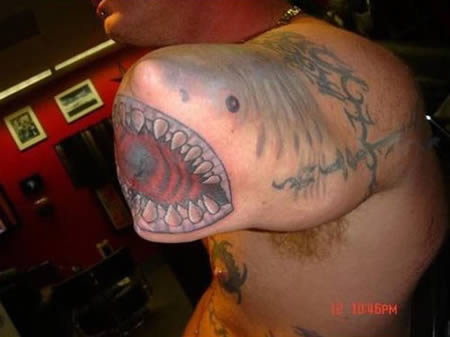 Hopefully, now no one will ask what happened to him.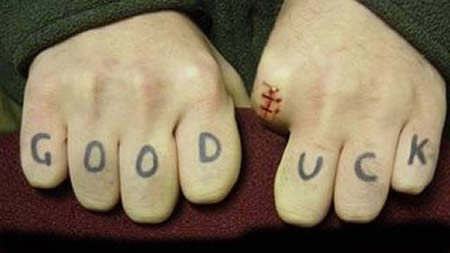 Was it the *F* word or the *L* word? If it was the second option, take it as a warning against trusting in luck.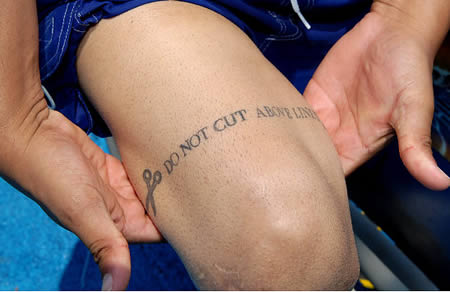 What is available to cut below the line? Amputee Orlando Wallace shows off his tattoo - and the dark side of his sense of humor.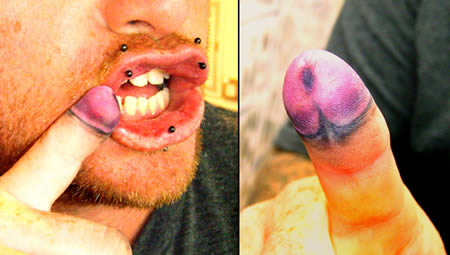 Probably the tasteless tattoo ever.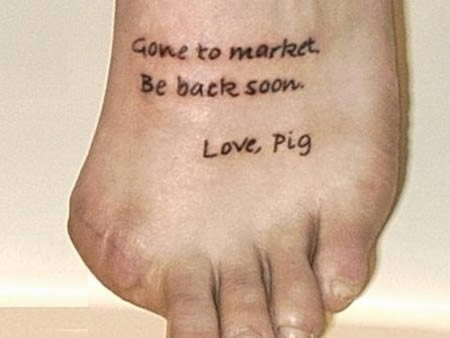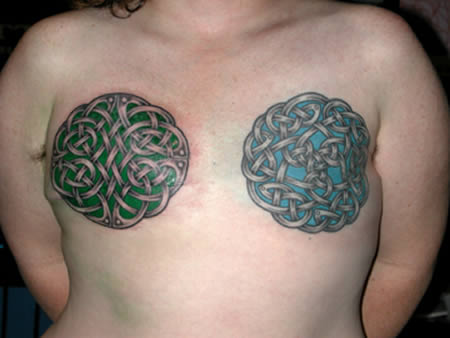 After mastectomies due to breast cancer, some women opt not to undergo reconstruction surgery. Instead of hiding their experience, a few decide to celebrate it by tattooing a beautiful and/or significant design on their chests. This one is by tattoo artist Pat Fish .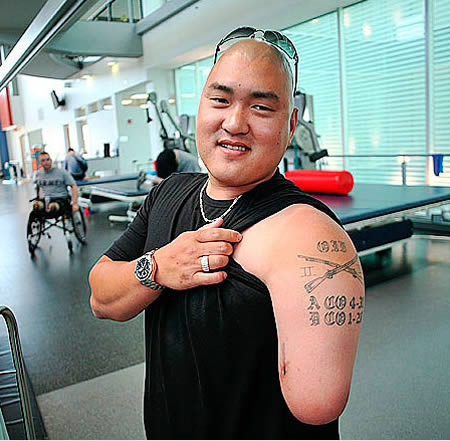 Staff Sgt. Matt Lammers had already won a Purple Heart following a duty-related injury. Now he has another -- after losing three limbs in Iraq. He shows off the tattoo that survived, saying, "This is what they didn't get."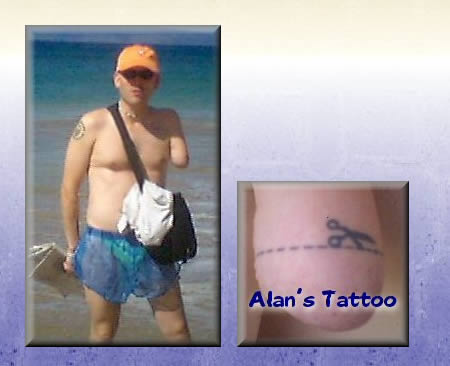 A motorcycle accident in 1997 left Alan Macias with a non-functional arm which he eventually had amputated. He now has an eye-catching "cut along dotted line" tattoo on his stump.