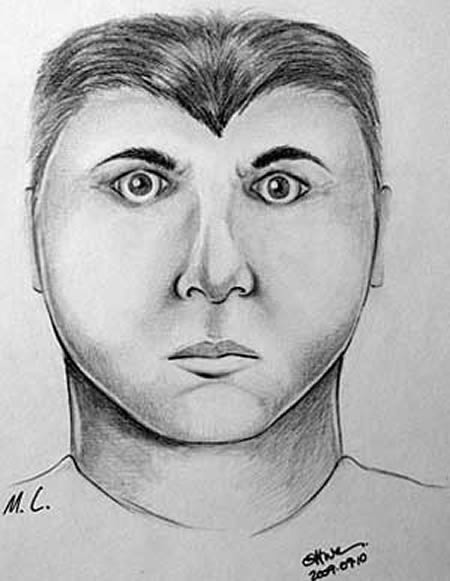 Victoria police are looking for a gentleman who matches this composite sketch in connection with a knife attack. Good luck searching this globe face burglar.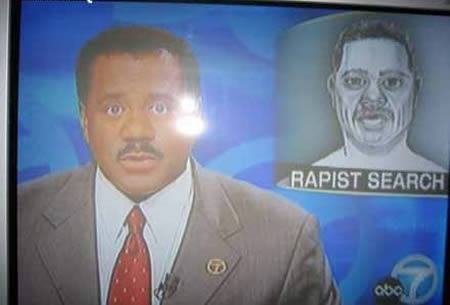 Either the police sketch artist is way off or this Anchor has some explaining to do.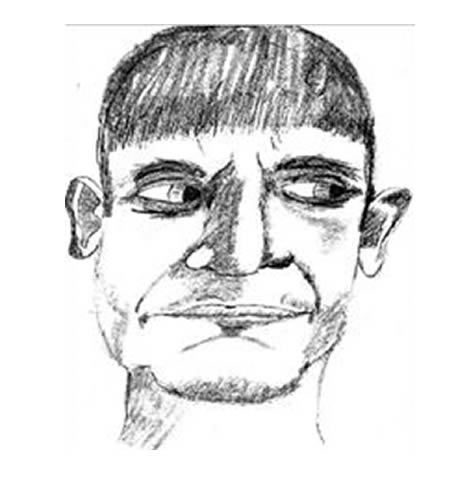 When Kory Wakefield, a 300-pound high school football player in Leadington, MO., claimed that he had been abducted at gunpoint while on his way to school, police got busy putting together a composite sketch of the suspect. According to Wakefield's report, he was forced to drive his kidnapper around for four hours, until he crashed his truck and got the man out. Wakefield's girlfriend, upon receiving two text messages from Wakefield - first HLP, then HELP - contacted authorities. To help track down the suspect, who left no fingerprints in the teen's truck, police distributed the leering likeness above.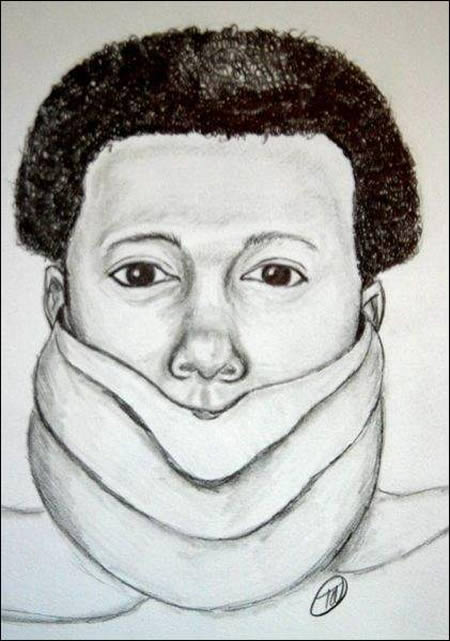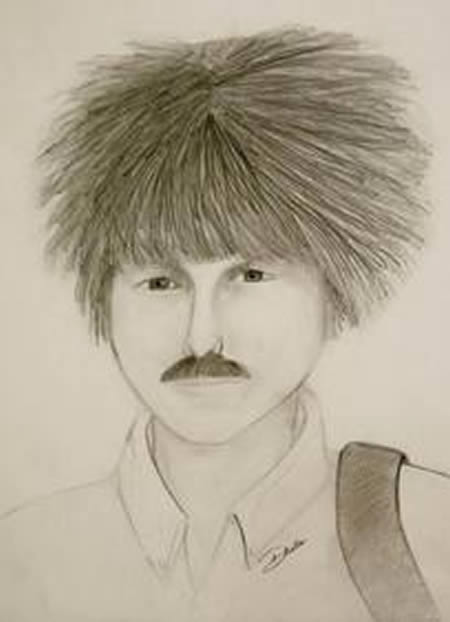 Never mind that the suspect is a vicious murderer who should be brought to justice. The moustache and afro are creepiness incarnate. The police believe the suspect may be a woman disguised as a man.

After a burglar broke into caricaturist Bill "Weg" Green's Heathmont home, it took the 82-year-old just seconds to draw his attacker. Fifteen minutes later, patrolling police caught a suspect - and Mr Green's drawing proved they had the right man.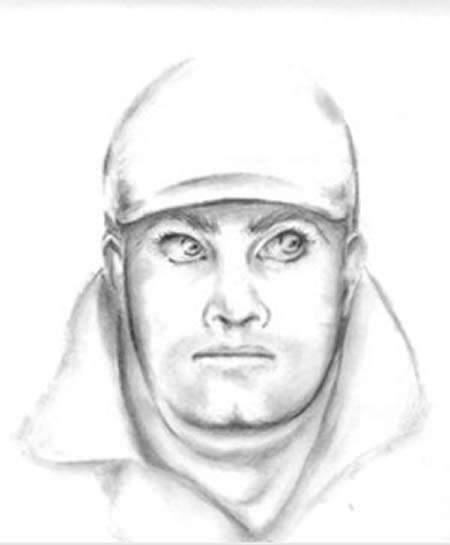 On the lookout for a man wanted for robbing an Issaquah, WA., adult novelty store called "Lovers", the police released this expertly-shaded sketch based on descriptions from the store's employees. I don't know if employees were scared about the robber's gun or his creepy eyes.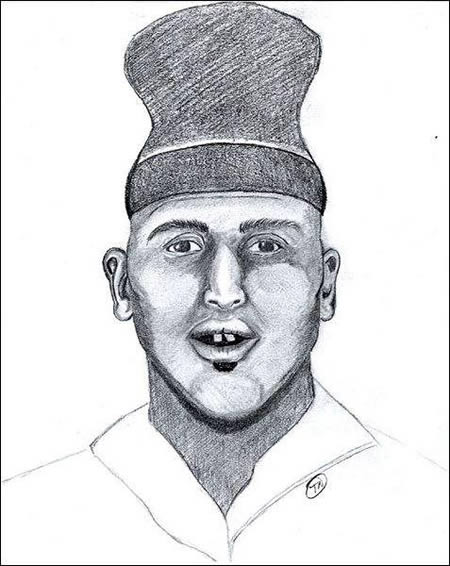 Is that a top hat? It shouldn't be hard to catch this guy since I have never seen anything like that on Earth, ever.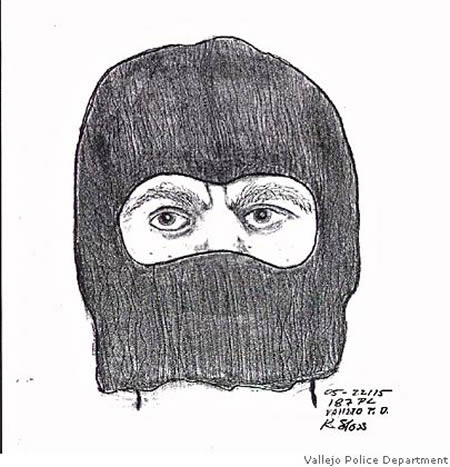 Most descriptive sketch ever, this guy was probably caught.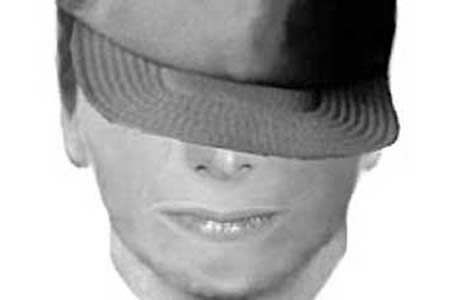 I bet the police hotline was flooded with tips after police released this sketch of the suspect. The e-fit picture was issued by police hunting a conman who tricked a 98-year-old widow out of her life savings. She told officers he was in his 40s, clean shaven with a narrow chin — and wearing a cap.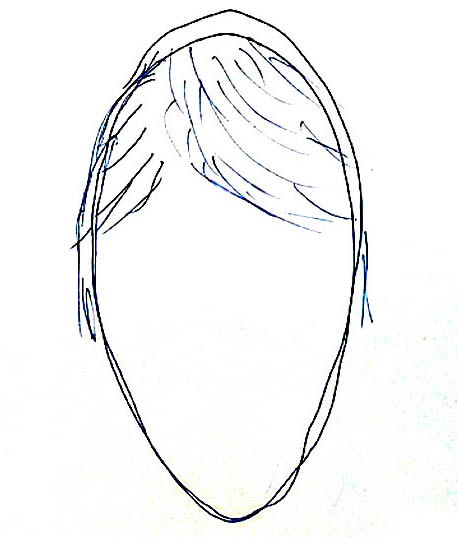 This bizarre sketch captures why the police investigation into the abduction of Madeleine McCann has been so savagely condemned. Officers have not released any photofit or artist's impression of the suspected abductor. But they have, apparently, shown a sketch like this to residents in Praia da Luz.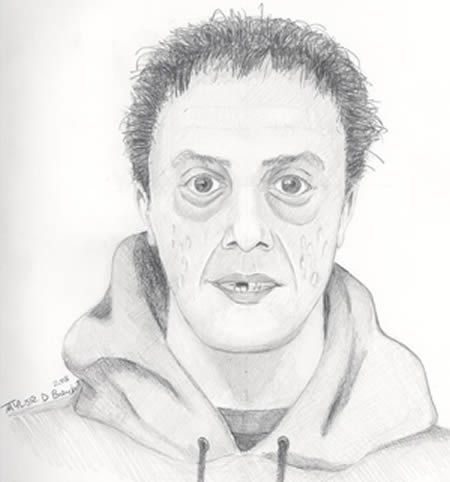 Indiana police released this sketch of a bank robber, described as missing a tooth and possessing a pock-marked face. The robber, appearing downright bewildered in the sketch, was wanted for the robbery of an Owen County bank, but maybe connected to other area robberies as well.