1

Hello Kitty Tooth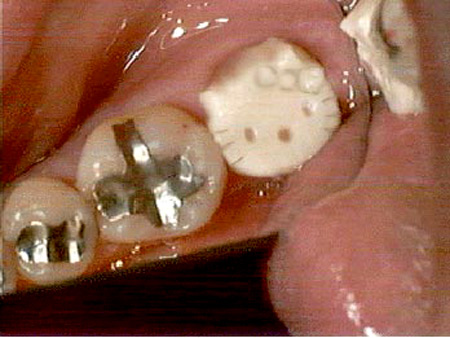 This Hello Kitty product definitely takes the cake for being the weirdest ever: it's a tooth!
2

Hello Kitty Contact Lenses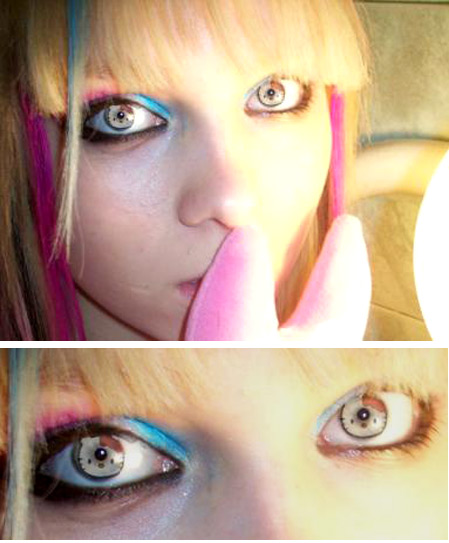 There are people who love Hello Kitty. Then there are people who are Hello Kitty fanatics…
3

Hello Kitty Vibrator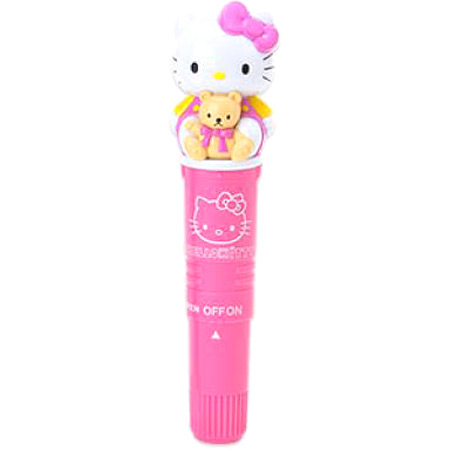 Originally marketed as a neck massager this was one of the cult Hello Kitty collectibles that could only be acquired in Japan. But a couple of things just didn't seem to fit the whole neck massager model. The first was the size and the shape. The second was the vibrating qualities. So that's everything then. And in even more colours - black being one.
4

Hello Kitty Piercing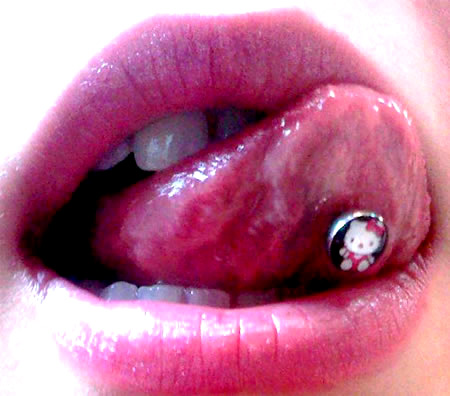 When you think of tongue piercing, you think of tough punk kids sporting them. However, here's a little piece of jewelry to break that stereotype. Did you ever think that you would lay eyes on a Hello Kitty tongue stud? This pretty feline hasn't left any territory unconquered!
5

Hello Kitty House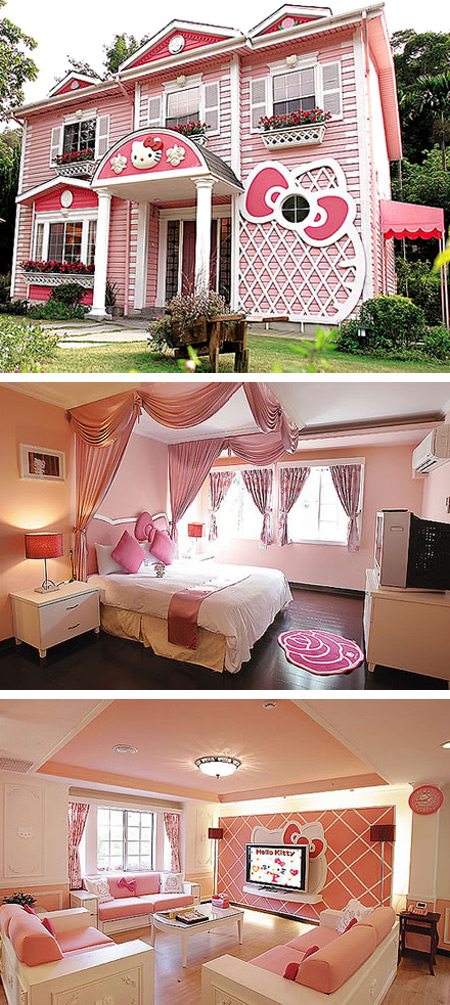 For the hardcore Hello Kitty fan, you will love this Hello Kitty villa in Taipei.
6

Hello Kitty Sexy Men Underwear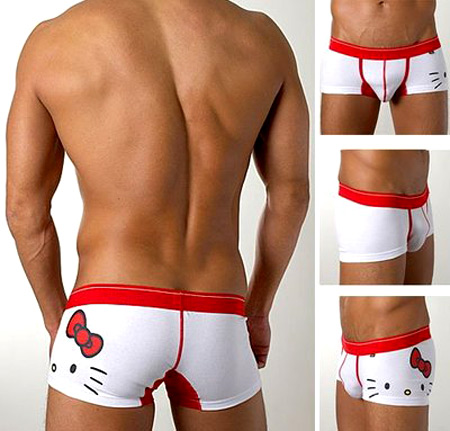 A mix between cute and sexy (or maybe just gay)!
7

Hello Kitty Muffler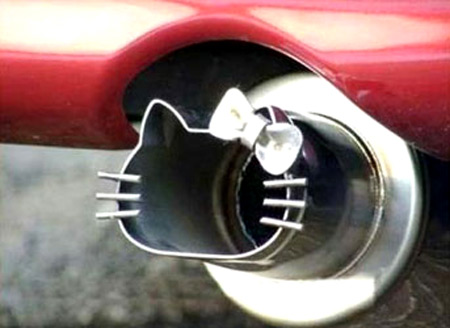 Hello Kitty shaped muffler.
8

Hello Kitty Fender Acoustic Guitar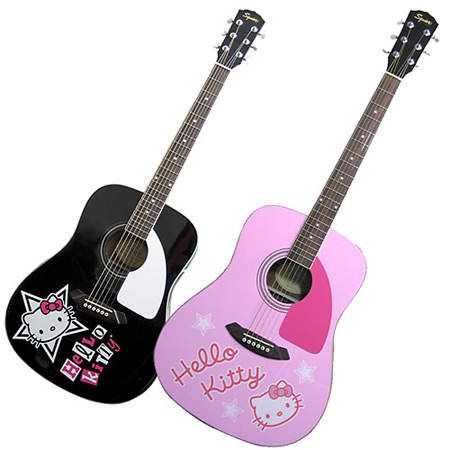 This Hello Kitty Fender Dreadnought acoustic guitar is perfect for inspiring Hello Kitty loving musicians. The exclusive guitar was available for sale in Japan for a hefty $22,000.
9

Hello Kitty Diamond Jewelry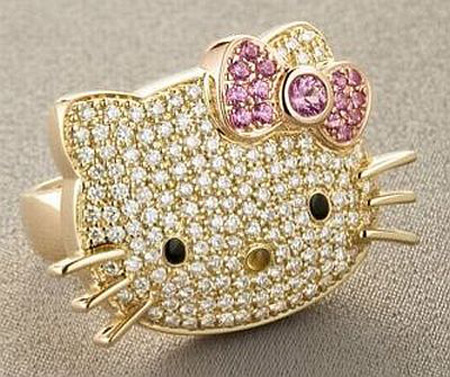 From the pop-culture crazy company Sanrio, here is a new glossy Hello Kitty thing for you to spend your hard-earned money 4on. It's a $4250 pave diamond ring for all the Hello Kitty fans.
10

Hello Kitty Toaster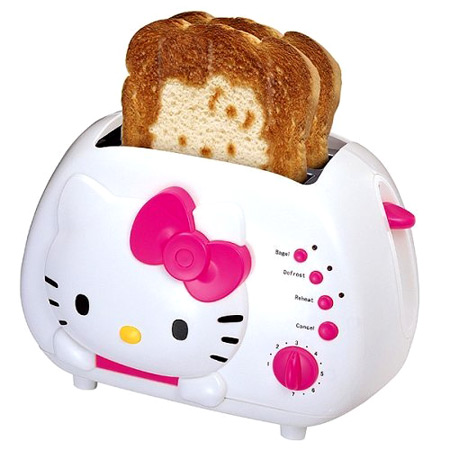 Why eat boring, plain toast when you can enjoy it with a Hello Kitty face on every slice! With seven browning levels, a cute pink and white cool-touch exterior, and self-adjusting bread guides, this could quite possibly be the most girly, yet delicious piece of toast you've ever eaten.
12

Hello Kitty Doghouse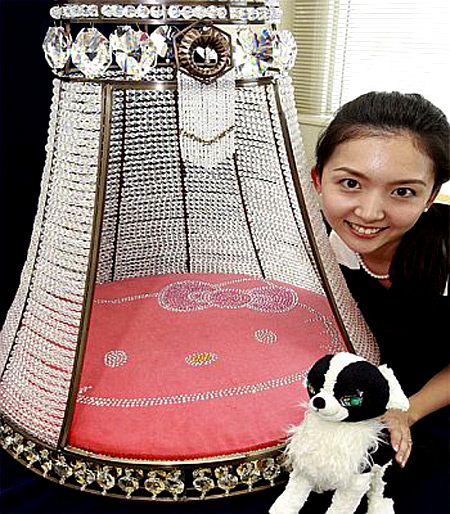 Luxury has its own meaning for everyone. If you are an uber-rich fashion-conscious pet owner and looking forth to some exclusive treatment for your beloved dog, you really need to take a look at the crystal-studded Hello Kitty doghouse. The magnificent fancy residence offers enough space to fit a small lapdog like a chihuahua or terrier. Festooned with 7,600 crystal beads, this fancy residence has a pillow in the shape of Hello Kitty's face. Priced at $31,660.
13

Hello Kitty Keyboard
The Sanrio Hello Kitty USB Keyboard makes it different tugging as tightly on our heartstrings as a stray cat makes it difficult to refuse. Not only does it come with hot keys to connect to the internet but you can also use it to control your multimedia through the play/stop/change track and volume buttons.