1

San Pedro Prison (Bolivia): where inmates have to 'buy' their cells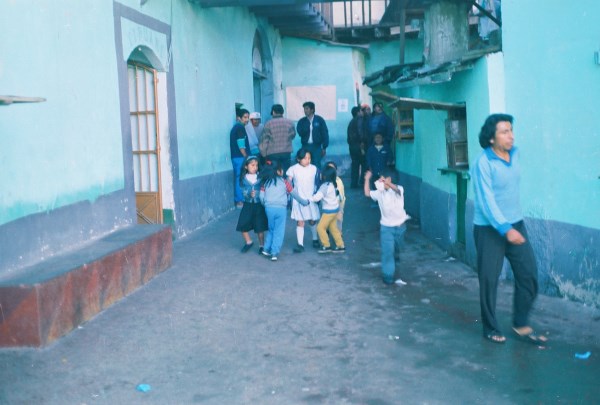 San Pedro prison, the biggest in Bolivia's main city, La Paz, is home to about 1,500 inmates. Once you pass the thick walls and the security gates, any resemblance to a normal jail disappears: there are children playing, market stalls, restaurants, hairdressers and even a hotel. It looks more like the streets of El Alto, Bolivia's poorest neighborhood that sprawls on the outskirts of La Paz, than a prison. There are no guards, no uniforms or metal bars on the cell windows. This relative freedom comes at a price: inmates have to pay for their cells, so most of them have to work inside the jail, selling groceries or working in the food stalls.
"If you have money you can live like a king," an inmate told me. Money can buy you accommodation in the "posh" sections of the prison – one of the best is Los Pinos. Here, cells are spacious and have private bathrooms, kitchen and cable TV. Outside, they have billiard tables, kiosks selling fresh juice, and food stalls. Cells cost between $1,000 and $1,500 and are bought for the duration of an inmate's sentence.In the poor areas of the prison, inmates have to share small cells.
2

Cebu Prison (Philippines): meet the world's most famous dancing inmates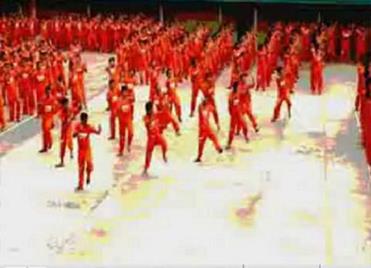 Nothing says entertainment quite like murderers, drug dealers and sex offenders dancing to pop music in unison. Likely you've seen at least one of the viral videos posted online from Cebu prison in the Philippines - their "Thriller" video was ranked fifth in Time magazine's list of Top 10 Viral Videos. The dancing is the unnatural evolution of the exercise program at the prison. While most facilities are content to let felons run around, play basketball, lift weights or knife each other, the warden at Cebu wanted discipline. And, after being inspired by a scene from "The Shawshank Redemption," he felt music needed to be involved. Around 1,500 prisoners can contribute to the performances and they also tend to perform at charitable or cultural events and get paid for their work. The prison also does live shows, after which spectators can have their pictures taken with some of the inmates and buy souvenir T-shirts.
3

Justizzentrum Leoben (Austria): a 5-star prison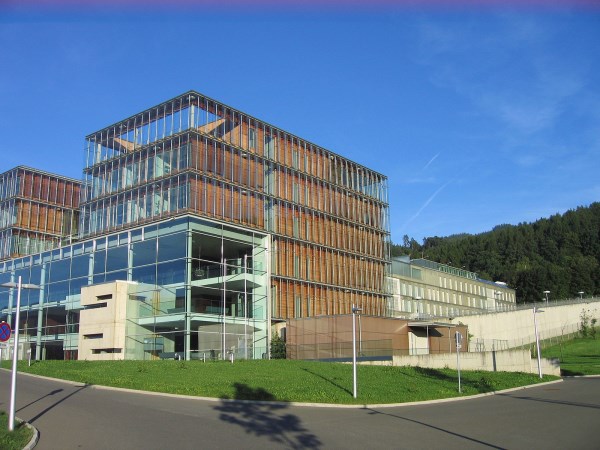 Beautiful glass and stainless steel office building? Nope – that's a five-star prison in Styria, Austria! If you look at these figures comparing crime in Austria and crime in the U.S. you'll notice something odd: although the U.S. has higher crime rates in virtually every category (murder, forcible rape, robbery, aggravated assault, etc…) the Austrians triumph in one category: burglary. But why? Why is the rate of burglaries in Austria a whopping 40% higher than in the U.S.? I'll tell you why: because Austrian minimum security prisons are f—ing awesome! If you're in Austria, and have a working brain, you should be trying to get into one right now!
4

Kresty Prison (Russia): world's most overcrowded prison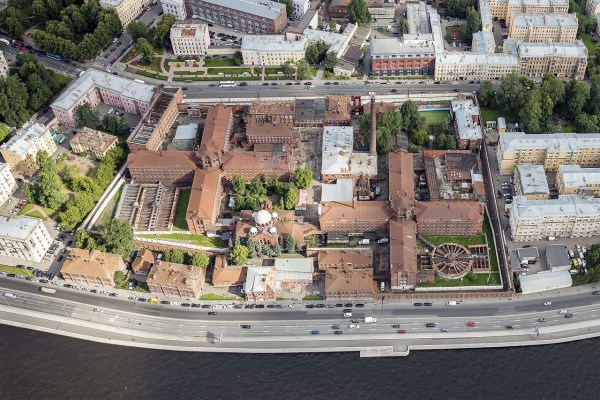 Russia's prisons have a reputation for being the most overcrowded on earth, especially Kresty Prison in St. Petersburg. The official capacity is set at 3,000, but the actual population is always at least 10,000. Each prisoner is also said to only be allowed 4 square meters of space each and 15 minutes a week (a week!) to shower. In summer 2006 Vladimir Putin announced that the prison would be relocated to a new facility in the Kolpinsky District on the outskirts of Saint Petersburg. After the relocation is complete the Kresty building will be sold at auction. It is anticipated that the prison building will be transferred into a hotel-entertainment complex.
5

Sark Prison (Guernsey): world's smallest prison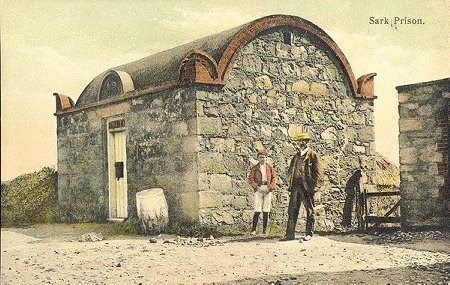 Sark Prison is located on the Island of Sark in Guernsey.It was built in 1856 and is apparently the smallest in the world. It can house 2 prisoners at a push and is still used for overnight stays - if you continue to play up after that you'll get shipped off to a proper grown-up jail with corridors and staff.
6

ADX (Colorado): the Super-maximum security prison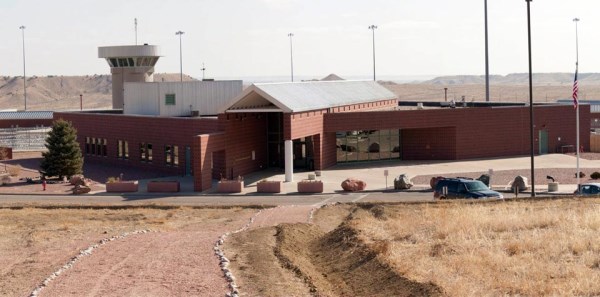 The United States Penitentiary Administrative Maximum Facility (ADX) is a supermax prison in Florence, Colorado, USA. This is the ultimate prison, literally. Since it opened in 1994, ADX is nothing but slow and inhumane torture. Inmates are only allowed out of their cells for 9 hours a week and barely interact with anyone. There's hardly any sunlight and you have to do everything in your cell. Prisoners are served meals in their cells. The room is mostly poured concrete which ensures the furniture can't be moved or even humped comfortably. The toilet will shut off if someone tries to plug it and showers work on a timer to cut back on potential flooding. ADX is a prison intended for the worst felons the country has to offer.
7

Aranjuez Prison (Spain): a prison with cosy family cells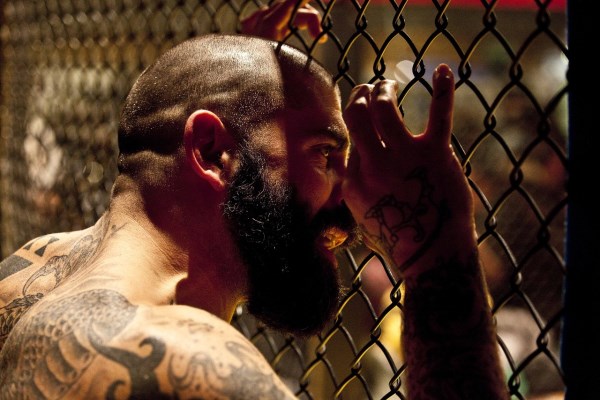 Welcome to a jail Spain says is the only the one in the world with cell units for families: Disney characters on the walls, a nursery, a playground for toddlers. The idea is for kids to bond with their imprisoned parents while young enough to be oblivious to their surroundings, and for inmates seeking rehabilitation to learn parenting skills. The prison in this town, 40 kilometers (25 miles) south of Madrid, has 36 cell units for families, although now only 16 are occupied, most with Latin Americans. The units of the special F-1 section are known in jail jargon as 'five-star cells'.
8

Bastoey Island low security prison (Norway): first ecological prison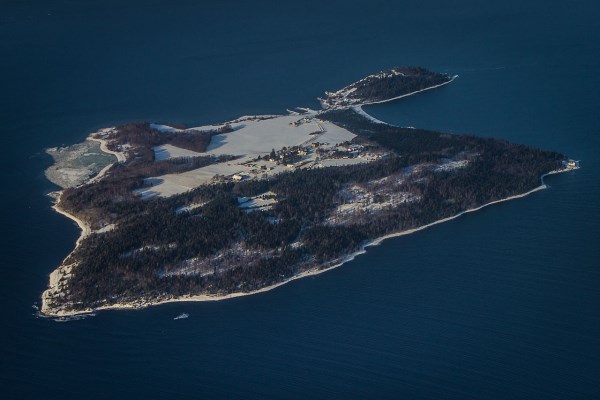 Although criminals have been found guilty for some horrendous crimes against humanity and put behind bars, there still lies a chance for 'em to show their goodness for our planet at the world's first ecological prison. Although the idea of a eco-friendly prisons isn't widespread, a small island tucked away in Norway has managed to bring the fresh green change at the Bastoey prison. The Bastoey Island low security prison uses solar panels for energy, produces most of its own food, recycles everything it can and tries to reduce its carbon footprint. The solar panels have cut the prison's electricity needs by up to 70 percent. Hoping to install a sense of responsibility in their inmates, the authorities aim to instill a strong sense of responsibility towards mankind and our environment as well.
If inmates at this prison do porridge, it is organic porridge. For it is not only recreational drugs that are banned, pesticides are too. Bastoey has also tapped grants from environmental bodies to help it produce high-quality food. Though most of the food is used in the kitchen there, surplus is sold to other prisons too. Touted as the island of hope, this prison has also gained international media attention for its living conditions, resembling a summer camp with activities like tennis, horse riding, and even swimming in the summer, when the North Sea waters warm up. Isn't it inviting? Maybe this eco friendly luxuriously prison lifestyle is going to tempt many to commit a crime to gain an entry to the 'island of hope'.
9

Cereso Chetumal (Mexico): where inmates solve their problems boxing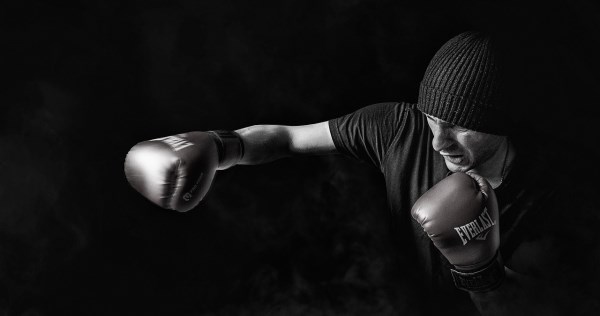 CERESO Chetumal is a unique prison that has seen no violence in ten years and that has an excellent arts/crafts program that teaches the prisoners and sells to tourists. According to Warden Victor Terazzas, "when there is a disagreement, we have the inmates involved put on the gloves and get into the boxing ring, after about two rounds the dispute is over."
The about 1100 inmates are often said no to want to leave the jail because of the easy life they have inside: a great menu that includes eggs for breakfast, cultural activity with men and woman and are also allowed to take long naps. Not to mention the VIP cells.
10

Alcatraz (California): world's most famous prison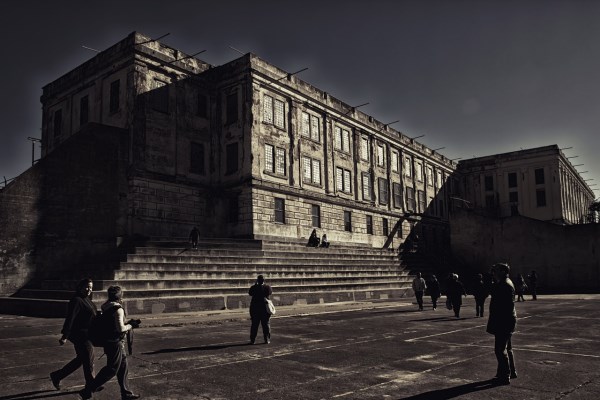 Alcatraz Island, sometimes informally referred to as simply Alcatraz or locally as the Rock, is a small island located in the middle of San Francisco Bay in California, United States. It served as a lighthouse, then a military fortification, then a military prison followed by a federal prison until 1963. It became a national recreation area in 1972 and received landmarking designations in 1976 and 1986. Today, the island is a historic site operated by the National Park Service as part of the Golden Gate National Recreation Area and is open to tours. During its 29 years of operation, the penitentiary claimed no prisoners as ever having successfully escaped.