Thanks to our reader, Travis H., who sent us the idea!
1

NES Controller Duct Tape Wallet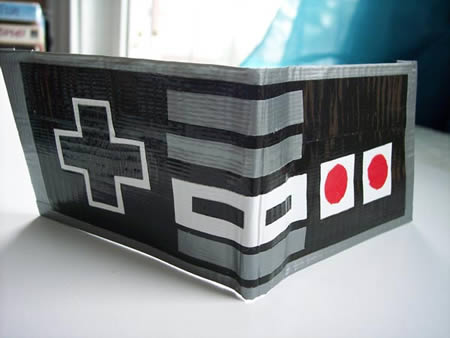 This NES Controller Duct Tape Wallet, as well as the other versions, is available for $10 from Etsy.
2

Duct Tape Babysitting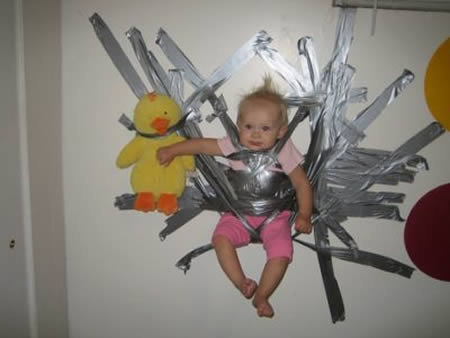 It seems funny, but the director of a day care center, A Place to Grow, in suburban Boston, actually duct-taped an 8-month-old girl to a wall, thinking the sight of the struggling baby was funny.
3

Duct Tape Server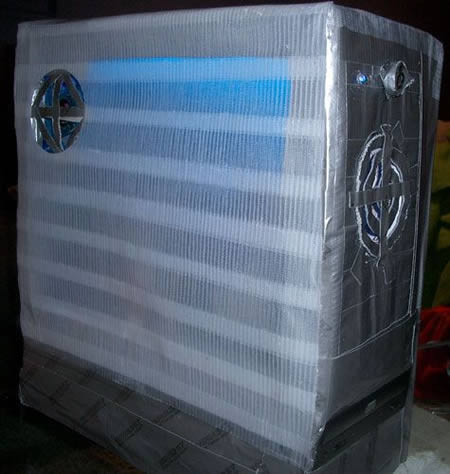 "Where there's a roll, there's a way" is the motto of the Duct Tape Server, which was built entirely out of duck tapes by Team Boom Tape at MillionManLan 6, during the annual Duct Tape Wars competition.
4

Duct Tape Shoe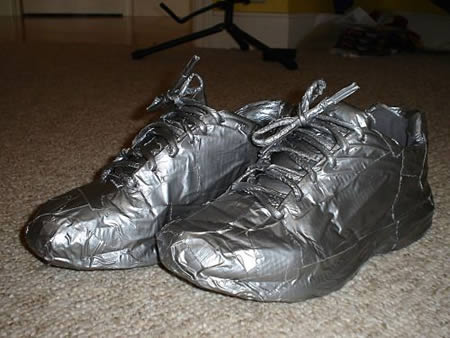 5

Duct Tape Bike Lock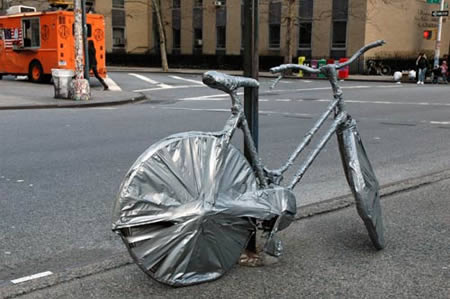 It's not impossible to steal, but at least it would need a lot of work!
6

Duct Tape Dress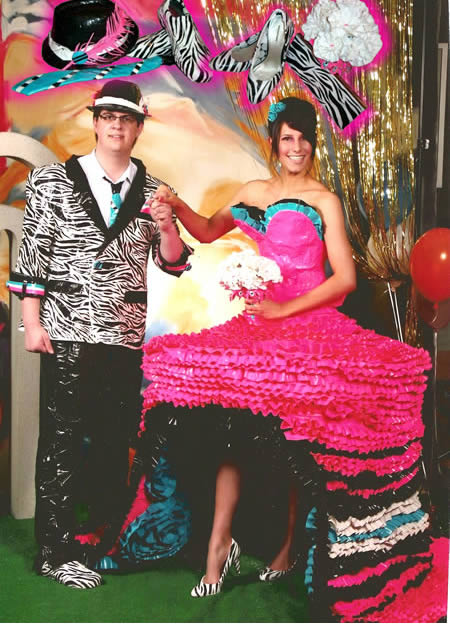 This is a prom dress made entirely out of duct tape. I mean everything, from the shoes to the hat! Duck brand "Duct Tape" holds a scholarship contest every year to see who can make the best prom outfit outta duct tape-- the winners get $3,000 for college.
7

Duct-taped Dodge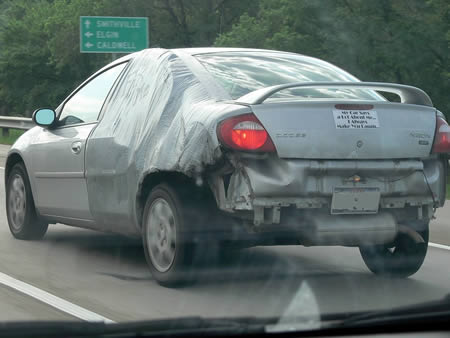 If you haven't been paying your car insurance, this may be a good solution if you have a car crash.
8

Duct Tape Patriotic Couch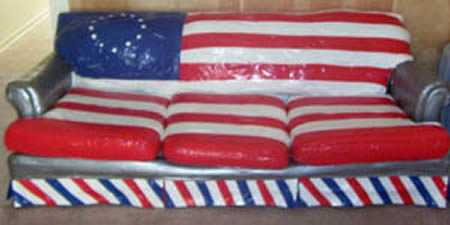 This couch was falling apart and a group of friends decided to repair the mess with duct tape. To their surprise, at the store they found red, white, and blue duct tape. They used 11 rolls. 316 yards. 4.5 hours.
9

Duct Tape Purse

You've seen plastic purses, purses made out of kool-aid boxes, and purses that look like a woman's silhouette. Well, this purse beats all of those. Why? Because it's made of duct tape! This bold purse looks smart and is strong enough to wear on a Monday morning. It is very secure and will not peel, lift, or get sticky. If you are rough with your purses, it even comes with a Super Duct Tape Repair Strip! You can also change the length of your purse according to your preference. So girls, fill it with your lip gloss, cell phone, and gum and go out and impress the world.
10

I Pod Duct Tape Case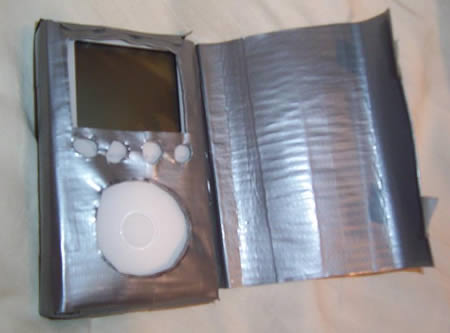 A guy was bored one night, so he decided to combine what it was to him two of the greatest things in the world; iPod and duct tape. The result, an innovative and surprisingly effective iPod case. It has a nice flap that folds over and tapes down to protect the controls when not in use.
11

Duct Tape 'Pimped' Car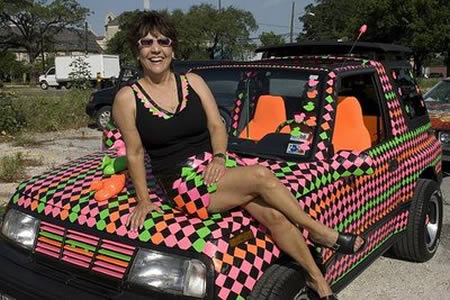 This is the classiest duct tape art car I have seen, complete with the model wearing a duct tape mini skirt and some duct tape trim on her tank top.
12

Duct Tape Pants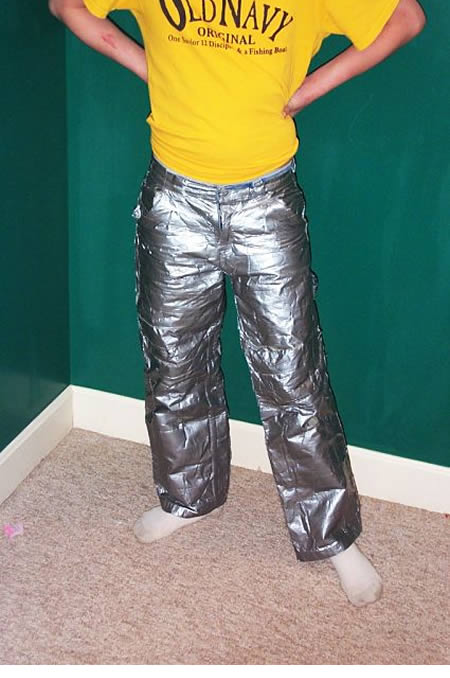 Fits perfectly with a yellow t-shirt
13

BONUS: Duct Tape for a Better World!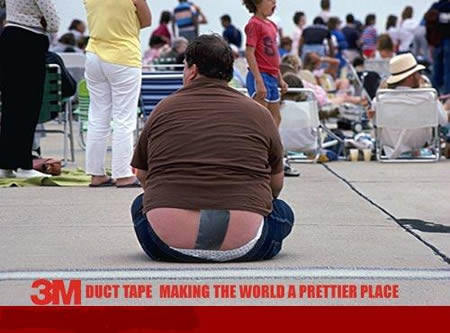 This may be the best duct tape ad ever.