From the Nipple Bra to the "world's shortest nightie", some of the most peculiar vintage lingerie ads we've found.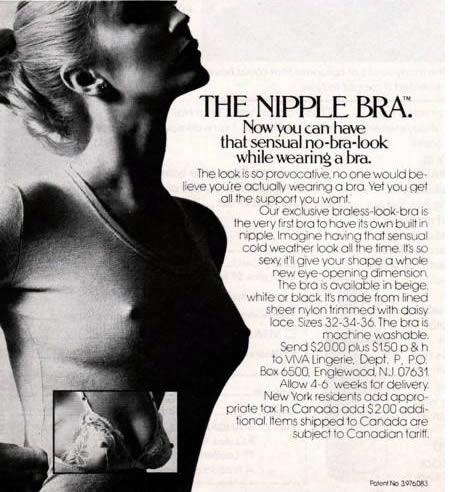 Oh, the 70s... meet the "Nipple Bra"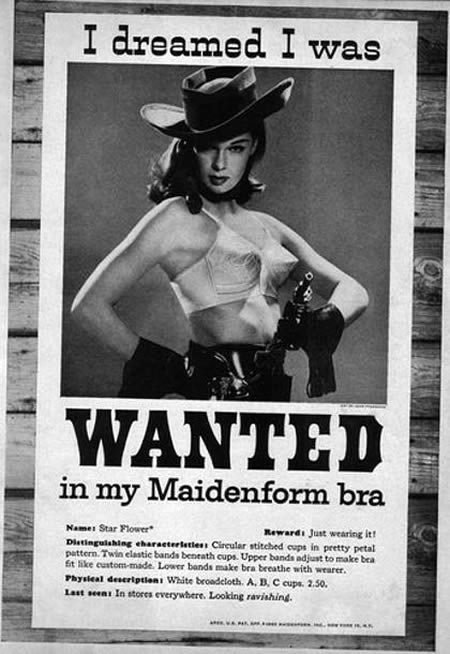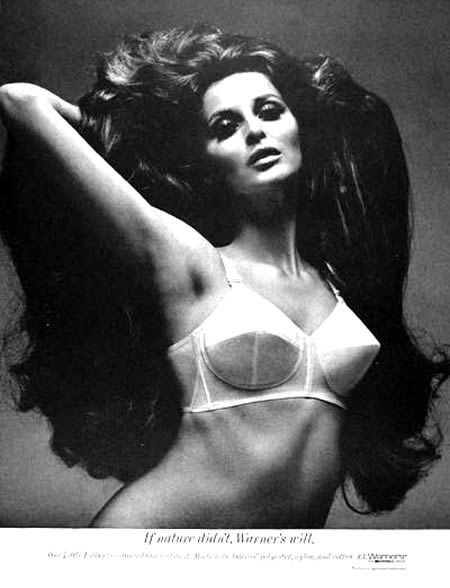 "If nature didn't, Warner's will" (1968)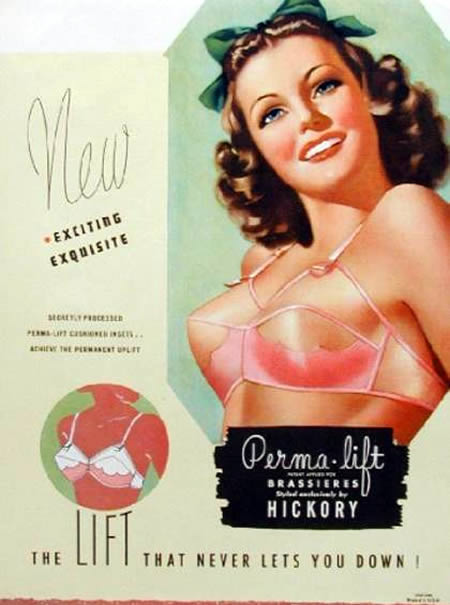 The Pretty Perma-Lift bra, one of many strange bra designs from the 60s.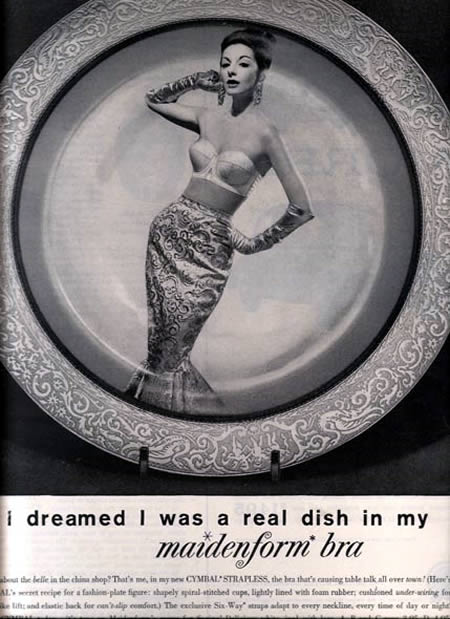 "I dreamed I was a real dish"... another pearl from maidenform bra.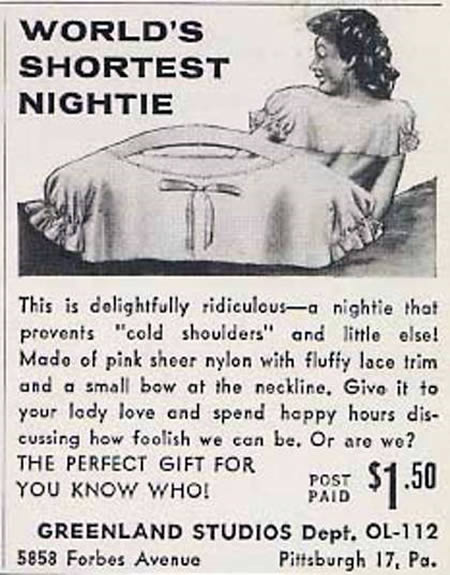 The perfect gift for... you know who!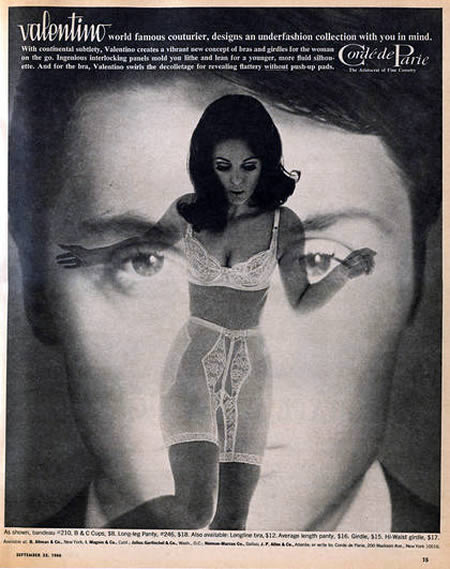 Valentino Lingerie ad from 1966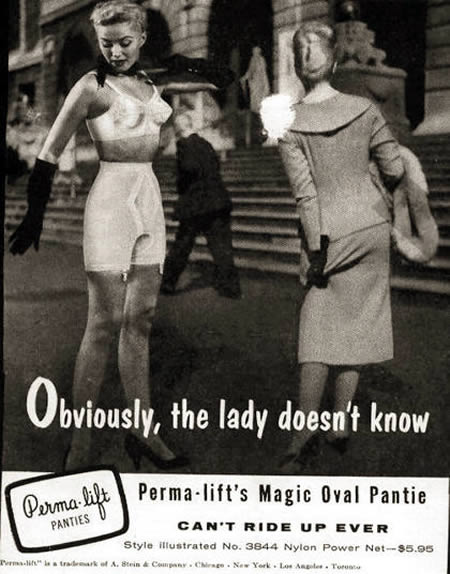 Obviously, the lady doesn't know...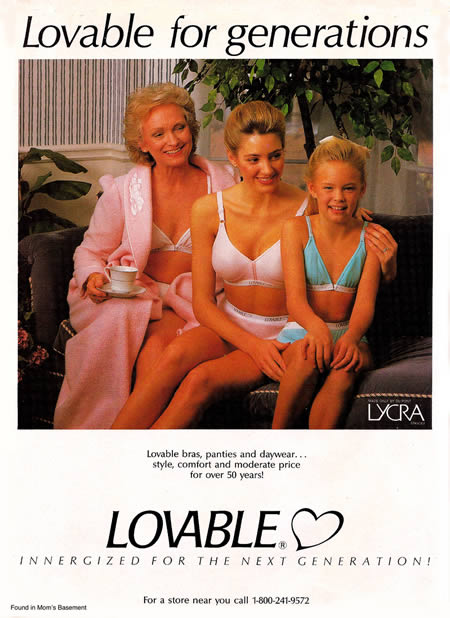 "Lovable for generations" (1990)
Lady you forgot your stockings!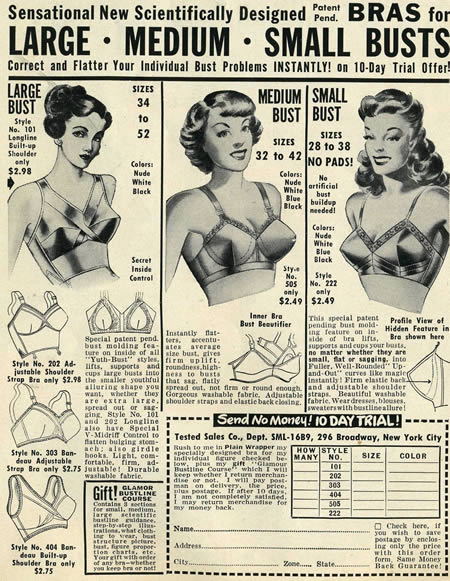 Science comes to the rescue.