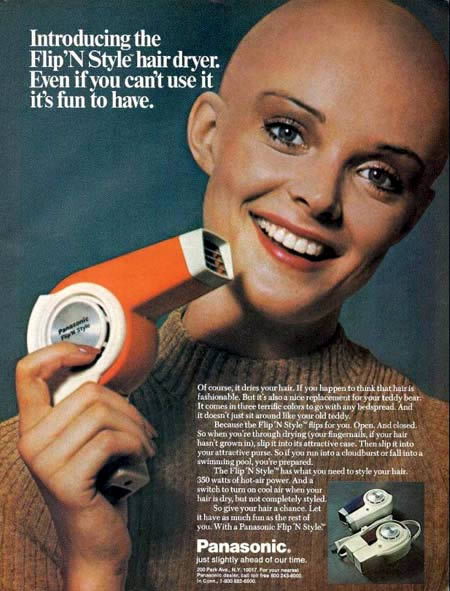 A Hair dryer ad from 'Teen Mag, December 1972.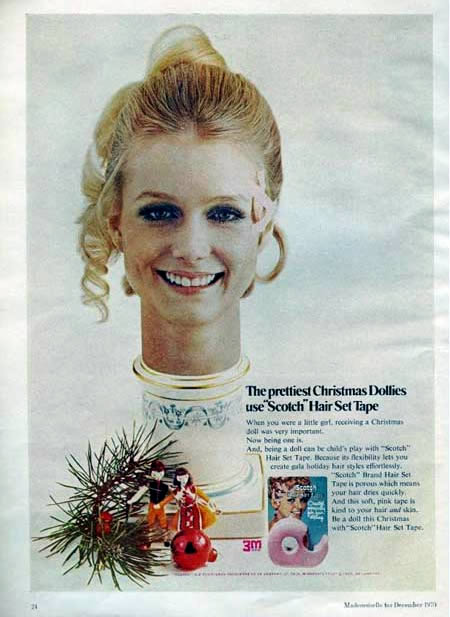 A Scotch Hair Set Tape ad from Mademoiselle Mag, April 1970.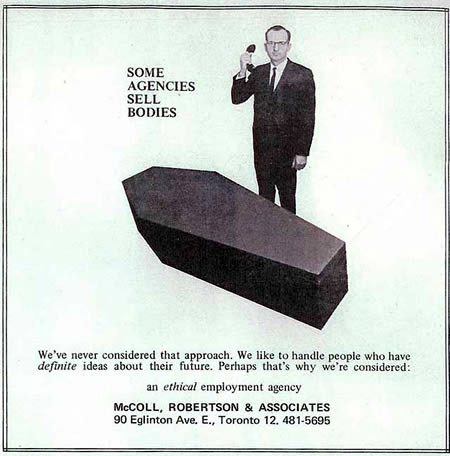 No Dead Temps at Yonge and Eglinton I guess...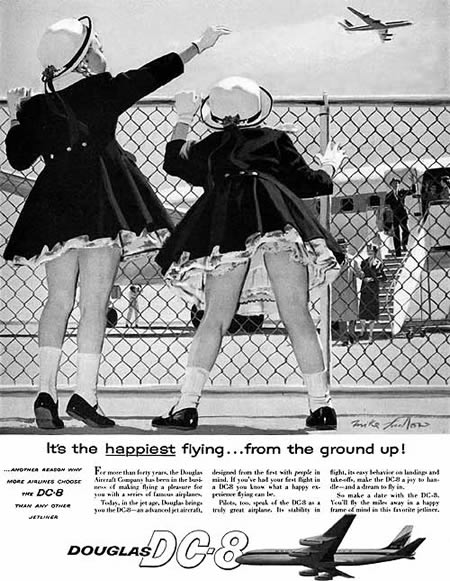 Very creepy vintage ad for Douglas DC-8 airplane.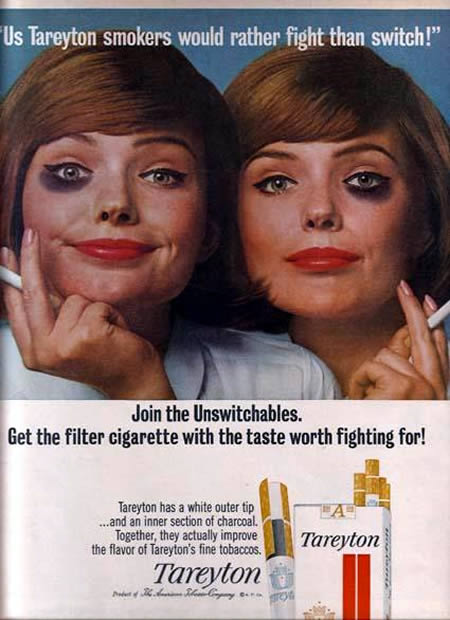 This is of course a classic ad with a catchy phrase in the 60s and 70s. Though the slogan is enduring, the dark circles under the people's eyes still are pretty creepy.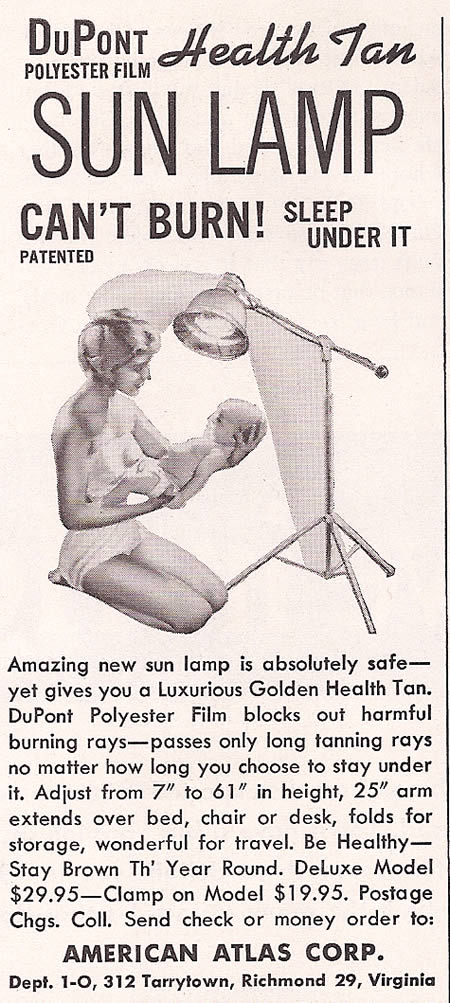 This 1960 vintage ad for a sun lamp shows a mom frying her baby.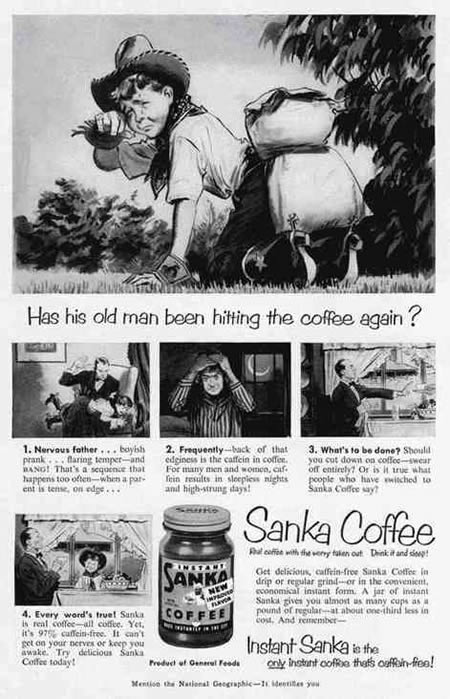 This creepy vintage ad shows how an uptight dad stopped beating his child after switching to decaffeinated Sanka.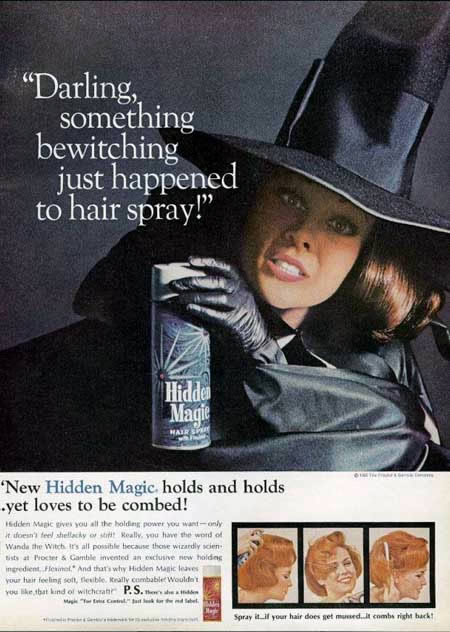 A Bewitched Hairspray from Mademoiselle Mag, September 1965.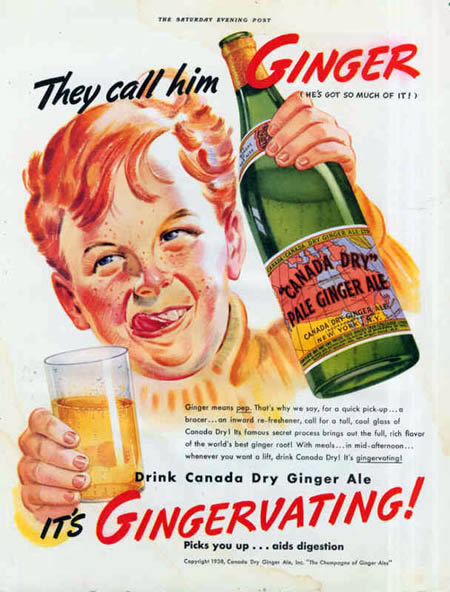 This kid scares the hell out of me. A Canada Dry ad from the 30s.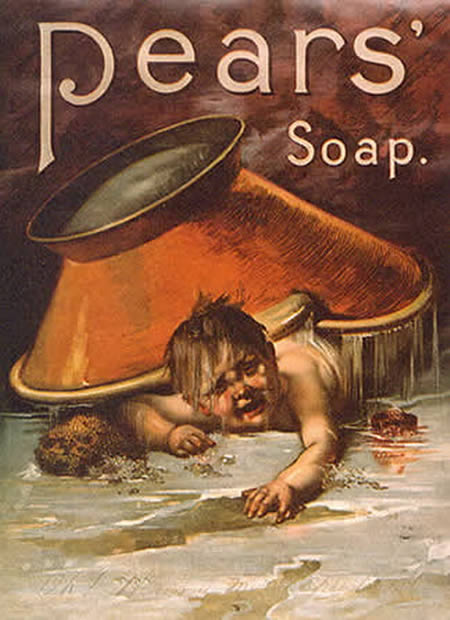 A bizarre vintage ad for Pears Soap.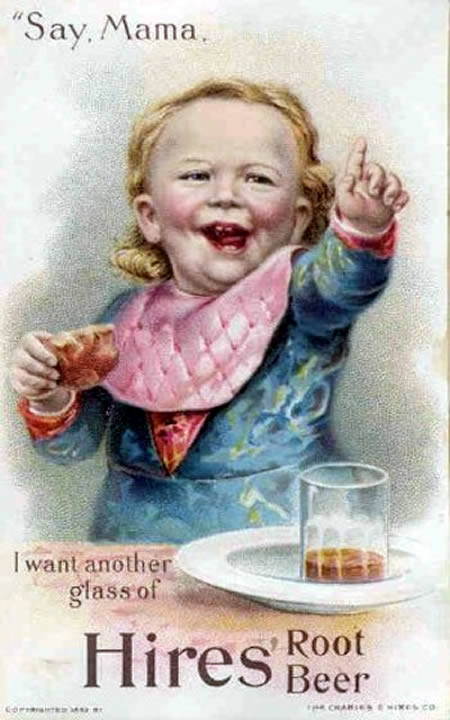 Mama, please DO NOT give your baby another glass, it's root beer!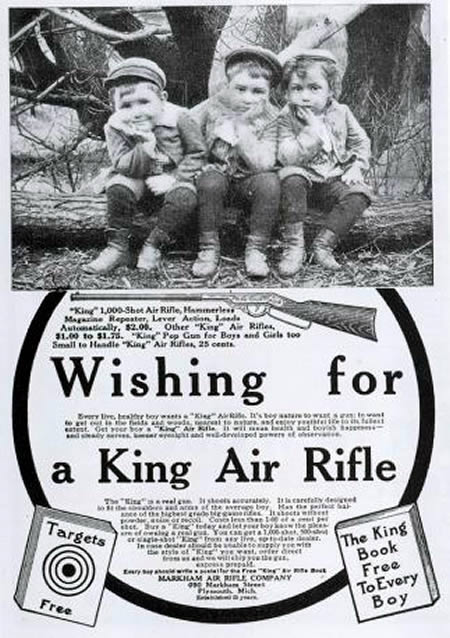 If the headline and image don't convince you to buy your tot a gun, perhaps the copy will: "Every live, healthy boy wants a 'King' AirRifle. It's boy nature to want a gun; to want to get out in the fields and woods, nearest to nature, and enjoy youthful life to its fullest extent. Get your boy a 'King' Air Rifle. It will mean health and boyish happiness -- and steady nerves, keener eyesight and well-developed powers of observation."