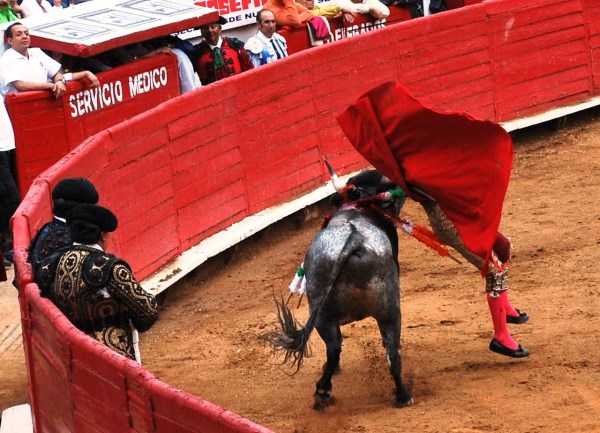 Matador Jose Tomas was gored during a bullfight. The crowd looked on in horror as it charged the 32-year-old bullfighter and tossed him in the air. Yet Tomas managed to recover and kill the bull, triumphantly showing off the ear in traditional fashion.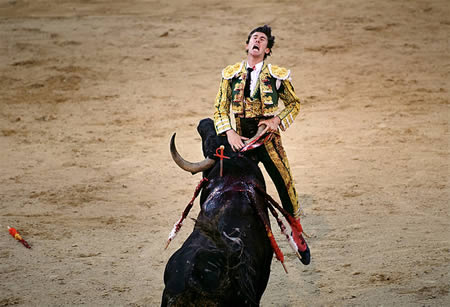 This bull fought back in Spain at San Isidro Festival when he gored a Matador in the chest during a bullfight. After the attack, Israel Lancho was in serious condition after undergoing surgery for a 20cms hole in his stomach.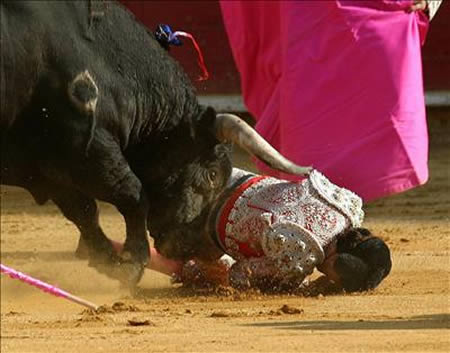 14 year-old Spanish bullfighter was critically injured in Mexico. Jairo Miguel suffered severe injuries after being gored in the thorax and dragged by the bull. The goring missed his heart by just two centimetres, but split one of his lungs in two.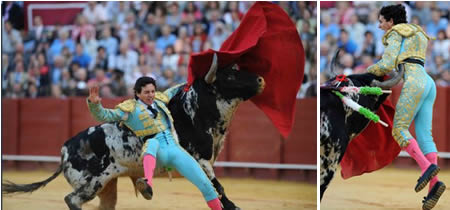 Matador Oliva Soto falls to the ground after being gored by a bull during a bullfight in the Maestranza Bullring in Sevilla.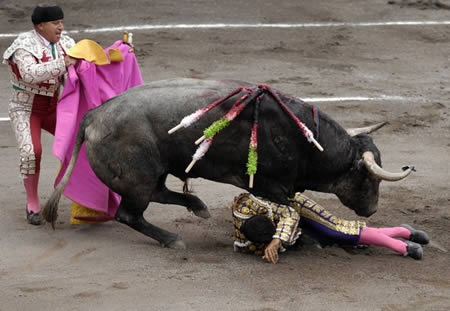 Spanish matador El Fundi gets hit in the nuts during a bull fight in the arena of Valencia in 2007. After that he got carried away injured.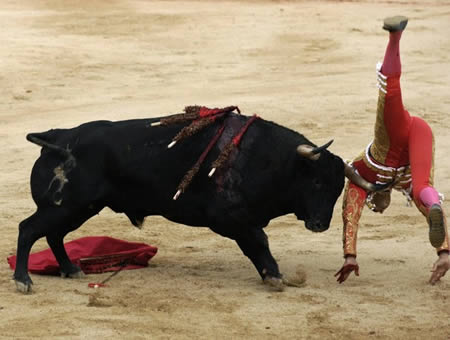 Spanish matador El Cid is gored by an Antonio Banuelos fighting bull, during the seventh corrida of the San Fermin festivities in Pamplona, northern Spain.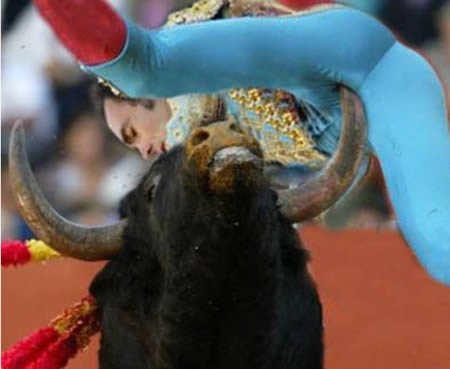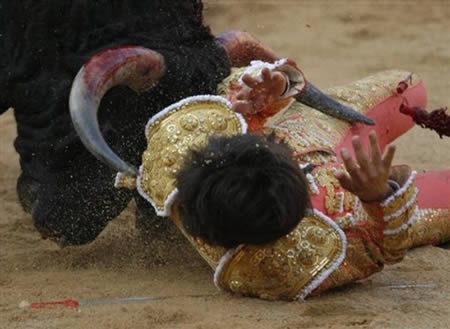 French matador Sebastian Castella was gored by a Fuente Ymbro's ranch bull during a bullfight in Pamplona, northern Spain, at the San Fermin festivities, held since 1591, which attract tens of thousands of foreign visitors each year for nine days of revelry, morning bull-runs and afternoon bullfights. The San Fermin festival gained worldwide fame in Ernest Hemingway's 1926 novel 'The Sun Also Rises'.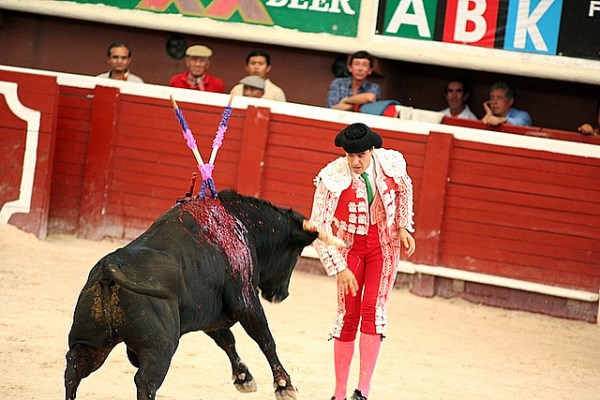 Spanish matador Antonio Ferrera misjudges a move and the bull sends him flying. 1-0 to the bull.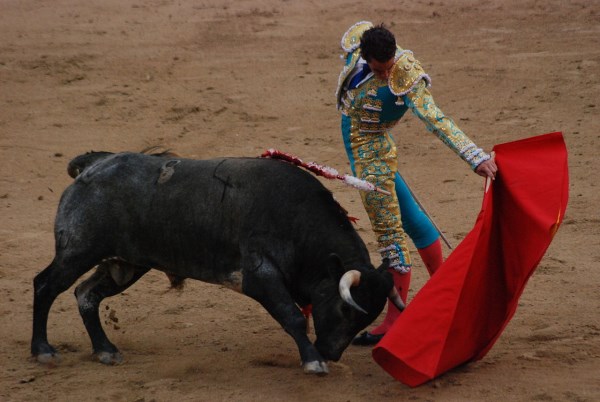 Who says Spanish footballers are divers? It's clearly the matadors that like to take a tumble, as Antonio Barrera demonstrates.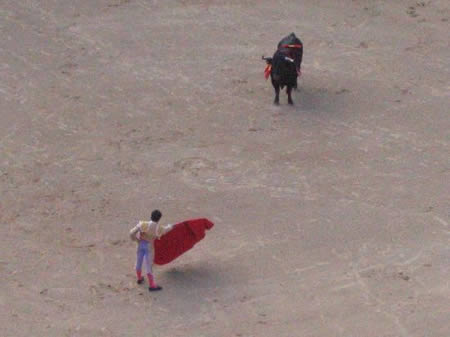 This bull probably got confused about the game rules.