1

Chocolate Ferrari Formula 1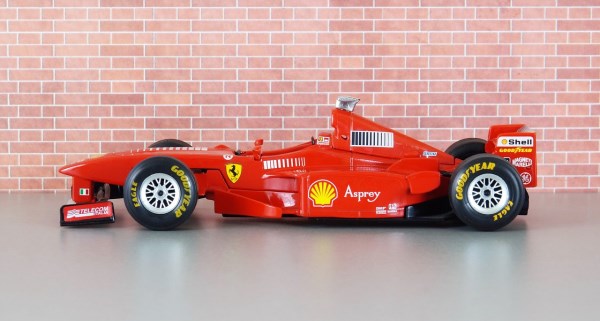 A life-size chocolate model of a Ferrari Formula 1 car was created in Italy. Confectioners spent more than a year making the car out of 4,405lbs of Belgian chocolate. The £12,000 chocolate Ferrari is based on an F2008, and has a red, edible coating.
2

Chocolate Knife
This delectable Swiss Chocolate Knife is made of the finest Swiss chocolate, and is filled with hazelnut praline. Featuring the Victorinox Swiss Army logo, this fine confection is modeled after the Swiss Army Spartan multitool.
3

Chocolate Laptop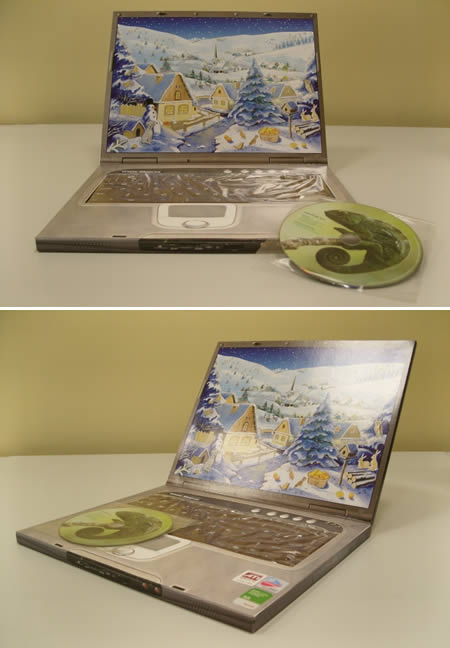 Laptop made from sugar, cocoa butter, milk powder and cocoa mass.
4

Chocolate Shoes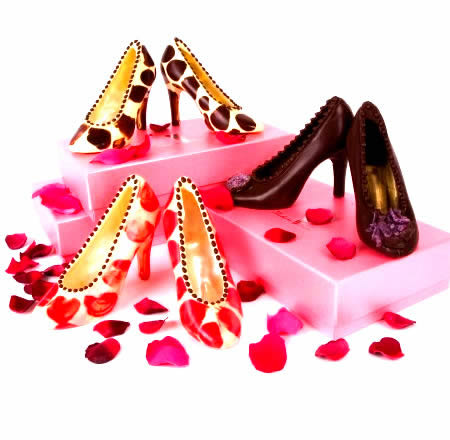 The shoes shown here are the tamest selections from chocolatier Theobroma Cacao's Erotique collection. The collection is made from Venezuelan chocolate (with a cocoa solid percentage of 70%) stuffed with treats such as strawberry or Champagne ganache and gilded with edible 22 carat gold highlights. There are eleven items in the Erotique Collection that include sculptural recreations of the human form and shoes. Each gift is beautifully presented in a brown and silver gift box and the chocolates are wrapped in lilac Christian Dior silk.
5

Chocolate Inhaled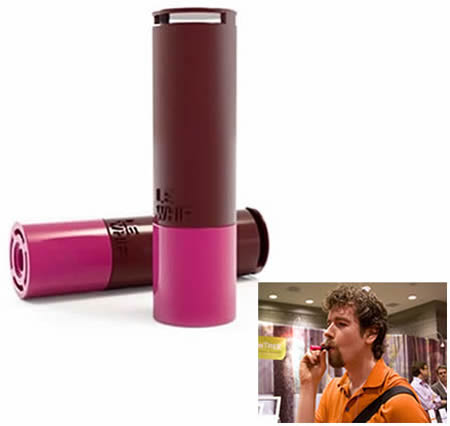 Le Whif is a new way of eating chocolate - by breathing it, and a terrific way to curb your appetite or to accompany a coffee! Harvard professor David Edwards is the inventor of Le Whif.
6

Chocolate Toothpaste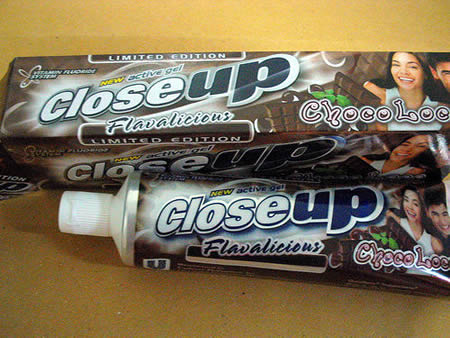 In 2005, Unilever Philippines marketed a limited edition chocolate flavored fluoride toothpaste. Closeup Flavalicious toothpaste in Choco Loco might not be as strange as it sounds, however: The research of Tulane University doctoral candidate Arman Sadeghpour shows that an extract of cocoa powder protects teeth, and is in fact, more effective than fluoride when it comes to cavity prevention.
7

Chocolate Nike Sneakers
For the 25th anniversary of Nike's Air Force 1, designers from +41 created these delicious looking wonderful miniature and large size milk and white chocolate shoes.
8

Chocolate Dress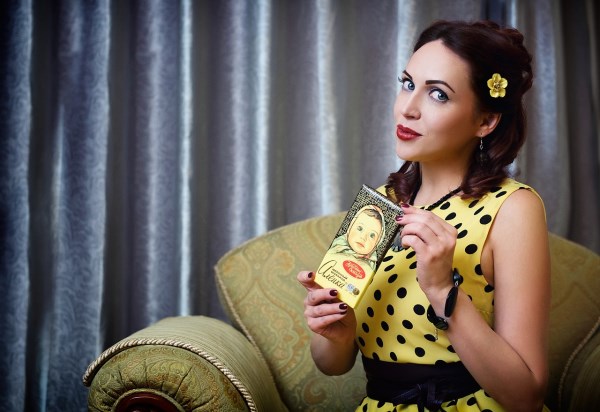 Designed by the famous Spanish designer Paco Rabanne.
9

Chocolate Soap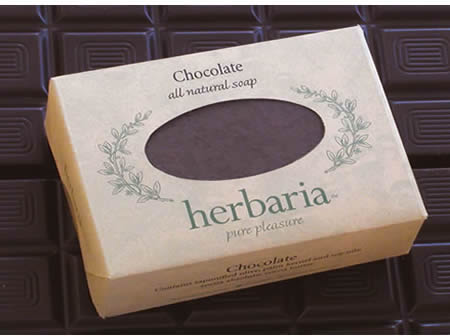 Chocolate is good for your health, now imagine this chocolate soap which delivers a bounty of antioxidants and phytonutrients to and through your skin. Its scrumptiously scented creamy lather is antibacterial as well. Great for chocolate lovers.
10

Chocolate Keyboard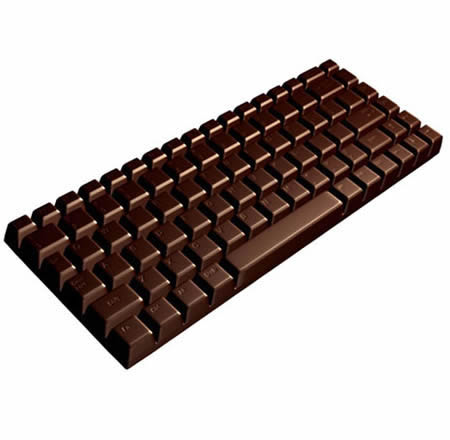 Delicious chocolate keyboard.