If you're body-horror adverse, tread no further, it's as gruesome as you think.
Snake eels are hard-to-kill with hard heads and iron wills, they often burrow back out of the predators who consume them.
Nature is a brutal, unforgiving place. The fact the sun goes down at 3:30 in the afternoon should be reason enough to accept that as fact, but if you're unconvinced (or a masochist), I present to you the eel. Researchers published a study in the Memoirs of the Queensland Museum journal about snake eels. They're hard-headed, tough-to-kill guys who burrow out of the stomachs of the fish who eat them.
Make Sure Your Food is Dead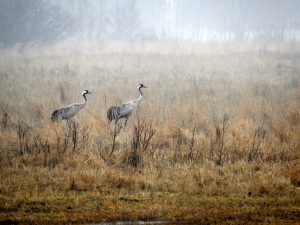 Not to victim-blame here, but if you're not going to chew your food, then you have to accept that some horrific things can happen–like your brunch shreds your innards. In these circumstances, the snake eels rarely make it back out into the world. The predator's immune system encloses them in a cyst or abscess, where they're mummified. Presumably, the predator dies as well. 
John Pogonoski, one of the snake eel researchers, told Live Science that their colleague once found a snake eels writhing around inside of a fish they caught and were about to eat. That sight alone would put me off food for a good long while. 
A few weeks ago, Sam Davis, an engineer by trade who takes wildlife photos to relax, got the shot of a lifetime. He took a series of pictures of a Delaware heron flying around with a snake eel wriggling out of her neck. Traumatizing. 
Just Out for a Nice Flight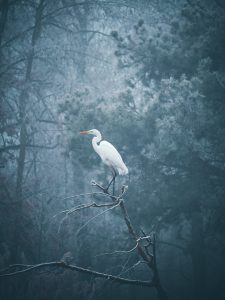 Both the heron and the eel look remarkably casual in the photos, which are worth checking out on Live Science. Pogonoski even gave the heron even chances of surviving the encounter, as long as the wound didn't get infected. The fact an eel-sized hole in the neck isn't an instant death sentence for an animal is further evidence of how brutal it is. 
However, the eel may have been in worse shape following its madcap dash for freedom. They require specific salinity if you remember our story about the freedom fighter dumping 100 eels into a Brooklyn lake. So if the two animals finally parted over land or a freshwater lake, the snake eel would still die. 
Chew your food, folks.