If you hear the word "casino" or "gambling," undeniably, you would associate these words to the gambling capital of the world, Las Vegas. To some degree, there is truth to this statement. However, it should be known that there are numerous excessively expensive casinos across different parts of the globe that not everyone can afford.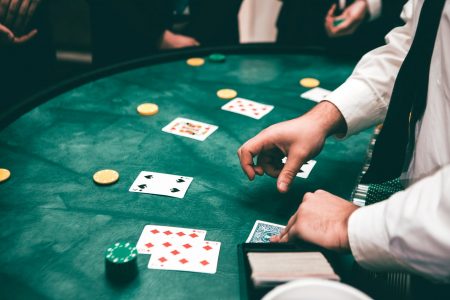 1. Marina Bay Sands Casino, Singapore
On top of our list is Marina Bay Sands in Singapore, valued at $5.88 billion. Currently, it is the record holder for being the most expensive casino in the world. It holds prominence over local casinos and online casino singapore because of its structure, value, and popularity to locals and tourists alike. It is considered the leading leisure and entertainment destination in Asia and serves as a distinguishable identity that sets Singapore apart from its neighboring countries.
2. Wynn Casino, Macau
Wynn Casino is one of the most prominent properties of Wynn Resorts Limited. It is strategically located in Macau Special Administrative Region in China and has a reputation of having a luxurious environment, strongly admired by the elite classes. With its employment of around 7, 000 working personnel, the casino operates 24 hours a day and covers a floor area of 205,000 square feet, consisting of around 390 table games accompanied by slot machines which are about 1,200 in numbers. It showcases Las Vegas-like features. This 5-star establishment is estimated to be worth roughly $1.3 billion.
3. The Kurhaus of Baden-Baden Casino, Germany 
For almost 200 years, the Kurhaus of Baden-Baden Casino remained the most prominent casino destination in Europe. It is situated in Germany's Black Forest mountainous region, in the suburbs of Baden-Baden. It gained international recognition, shortly after it was built by a renowned architect, Friedrich Weinbrenner in the year 1824. Kurhaus is known for its straightforward discrimination against its players. It is referred to as the playground of only the well-known movers and shakers of the world as this luxurious German casino could only be afforded by celebrities and businessmen that belong in the corporate world.
4. Venetian Macao Resort Hotel Casino, Macao
With a rough value of $3.3 billion, its completion in 2007 marked its prominence as one of the largest infrastructures of its kind in Asia. Deliberately built within Las Vegas of Asia, it has become a famous place to go if you are a gambling enthusiast. It took its name from its attempt to replicate the famous architectural canal and the sceneries of Venice, Italy. This high-class hotel-casino has an estimated number of 3, 000 suites, over 3,000 slot machines, and 800 table games. The casino has a game space of roughly 51,000 square meters and a 15,000-seater arena for sporting events and entertainment which makes it more than suitable to accommodate large masses of crowds.
5. The Ritz-Carlton, San Juan Casino, Puerto Rico
Considered one of the most luxurious casinos in Puerto Rico, the Ritz-Carlton hotel is situated in an 8-acre property in San Juan, having a scenic view of the vast Atlantic Ocean. The casino offers a wide range of traditional games and a variety of state-of-the-art slot machines. Near the vicinity of this luxurious hotel and casino are restaurants that let you have a taste of authentic Puerto Rican cuisines and give you a glimpse of their rich culture. With its strategic location, Ritz-Carlton Resort and Casino is just 15 minutes away from the city's nightlife, and its cosmopolitan culture.
6. Resorts World, Las Vegas 
Las Vegas has gained its reputation as the world's gambling capital. However, among the long line of casino houses in the area, one stands out as it is set to be the most expensive casino ever built in the Las Vegas Strip. The $4.3 billion-dollar casino uses high-end technology such as Radio-Frequency Identification technology, chip implants as well as sensors that put this casino ahead of its competitors. Talking about everyone's best foot forward, Resorts World promotes its cashless technology that undeniably brings this casino to a higher level. With these innovations, Resort World is expected to boost the economy that was greatly affected by the pandemic.
7. Sun City, South Africa
Located right next to Rutenberg city, a two-hour drive away from Johannesburg, the Sun City Resort and Casino had its beginning traced back 42 years ago. It gained its prominence to gambling enthusiasts as it offers a setting that emanates an authentic African atmosphere. It offers a wide range of gambling games like slot machines, roulette, and blackjack. It also has private spaces intended for patrons that demand security and privacy. This well-built infrastructure would truly leave you in awe and perplexed; for who would have thought of having a casino right next to the Wild Safari.
8. The Ritz Club, London 
A "member-only club", the Ritz Club has a class of its own and is situated in the famous hotel of the same name in London, England. Patrons usually leave by limousines and with that alone, standards would truly set itself apart from other casinos. On top of these all, there are still private rooms reserved for the most important VIPs to socialize and game in. Throughout its operations, the Club has hosted a number of influential and high-valued individuals proving how opulent this club is.
9. The Cosmopolitan, Las Vegas 
Since its opening in 2010, The Cosmopolitan, in Las Vegas, is recognized as one of the most luxurious casinos in the world. A 100,000 square-foot casino provides a very unique gaming experience to its patrons and new gamblers alike. It has a variety of slot machines for the players to choose from with denominations ranging from $0.01 to $500. "The Cosmo" is known for its exemplary facilities which extend to its hotel utilities and services. Its value is estimated to reach $3.9 billion which speaks for how this casino earned its place as one of the world's most extravagant casinos.
10. Bellagio, Las Vegas
The last casino on the list of the most extravagant casinos around the globe is rather star-studded and is valued at $1.7 billion. It has appeared in various movies like the robbery-heist movie Ocean's Eleven, television shows, and a number of music videos. Bellagio is known for its water fountain shows and its fountain which costs no less than $40 million. This casino is also known for its high-stakes poker room and provides players more than 2,300 slot machines and around 150 table games.
Parting Words
It should be acknowledged that not everyone can lavishly spend their riches in these rather extravagant casinos. If you're looking for the thrill and excitement of betting over poker but do not have a relatively high sum of money, this list is not for you; you might consider trying these casinos' cheaper alternatives instead.